1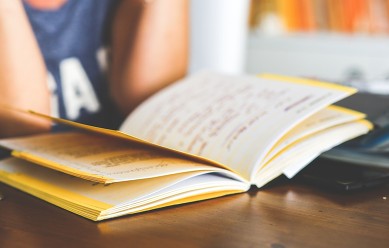 Need help decluttering and organising home?
This is for you if you feel you can do your decluttering and organising on your own but you need some professional guidance specific to your situation. Or you may not have the time or financial outlay to devote to one on one decluttering sessions. This way, you are provided with a guide to do it yourself. You can fit the planning, sorting and organising around your work and family life but with a detailed plan in place and ongoing support.
Local Service (if you live in the Yorkshire area)
We visit you initially and make an assessment of your needs.
We then provide you with a beautifully presented, bespoke written plan on how to tackle your home. This includes:
•An outline of the benefits you can expect to experience as a result of this process,
•How and where to start,
•A step by step "how to" guide on decluttering room by room,
•Expert advice on how to deal with clutter hotspots,
•Effective "life hacks" to save time and make life easier
•Storage solutions with proven brilliance and track record
•Making your morning routine run like clockwork
•Further suggested routines to ensure smooth running of your household
•Tips to avoid the build-up of clutter in the future
•Guidance for what to do with your discarded possessions including my tips sheets for making the most money from selling.
This service includes a 30 minute follow up telephone or Skype call during your project to ensure you're on the right track and trouble shoot any problems.
The visit, written guide and follow up call are priced at £99 + p&p.
Remote service:
This is for you if you live outside of Yorkshire but you like my service and feel it is for you. Or for if we do not have mutual availability for me to visit in person. It includes two 30 minute telephone or Skype sessions. During the initial one, I make an assessment of your needs and discuss how best to motivate you. I then send you the bespoke written plan described in bullet points above. The second call takes place during the process and continues to guide you emotionally and practically.
The two 30 minute calls and written guide are priced at £89 + p&p.
Follow up phone calls or Skype sessions to ensure you're on the right track and troubleshoot problems are £20 for a 30 minute session.