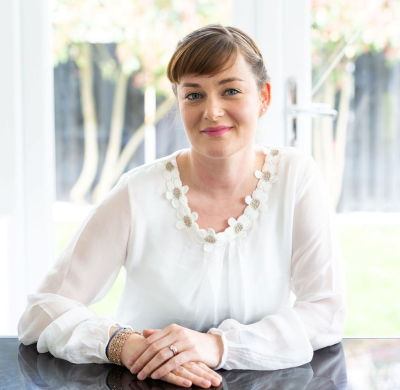 I'm the founder of A Tidy Mind - West Midlands & an experienced professional organiser & declutter coach. My team cover West Midlands & North Cotswolds (we also work virtually). As well as professional tidying & organising services, we also offer productivity & PA services. Plus, support, compassion & empathy. I'm friendly so do get in touch for a chat or a free consultation.
To get in touch you can email me, [email protected], call 07525 156 733, or click the button below to fill out my contact form
Contact Me
West Midlands Declutter & Organise Your Home Service
How Can We Help You?
*COVID-19* we're working in homes whilst taking every hygiene precaution. Click here to read the list of measures I take to protect my clients & myself
We can help you declutter & organise your home, increase your productivity, move house, sell your home & generally create order & harmony in your life.
 We're based in Henley-in-Arden but can travel throughout the West Midlands & sometimes further afield.
If you're located in Warwickshire, Worcestershire, Shropshire,
Herefordshire, Birmingham, Coventry, Leamington Spa,
Stratford or any surrounding areas, do get in touch as we'd love to hear from you.
Decluttering & Organising Services in West Midlands
---

Package Prices:
£222 – 6 hour BRONZE package   |   £420 – 12 hour SILVER package   |   £792  – 24 hour GOLD package
£5 per hour premium for evening/weekends may apply
More about what exactly is included in the packages

---

Pay As You Go Price:
£40 per hour 
---

Other costs to consider:
> parking charges where applicable
> mileage is charged at 45p per mile (the first 10 miles are free)
---

Deposits
For new clients, to secure the booking(s) in our diary, we require a 50% Deposit of the session/package cost.
---

Decluttering Services
During decluttering sessions, we provide structure, keep track of what is going where & ask the right questions. This is about helping you identify what you use & love so that you can let go of the clutter which is holding you back & taking up your space. You might need to declutter your whole home or a certain space, such as your kitchen, paperwork or wardrobe. You will be treated with a lot of empathy & most importantly, help to change your mindset so you can declutter on your own in the future. You will be equipped with simple decluttering tips and tricks which will suit your personality & your home.
---

Home Organising / Workspace Organising
Certain habits & routines work better for different people. So we treat you as an individual & help you professionally organise your home on your terms. The aim is always to make your life easier & implement the best systems to organise your home or office. We're not born organised or disorganised. Everyone can be taught the skills to me more organised. Feeling as though your home ticks along like clockwork is one of the best ways to feel calm & content.
---

Emotional support
We have extensive previous experience of supporting people with mental health challenges. From mild depression or anxiety to more complex conditions.  Decluttering your home can be an emotional process & you may need support you through it, whilst helping you let go of the mental clutter that might have built up over the years.
---

Productivity Coaching/PA service
Both these services can be delivered either face to face or virtually. Please see more info above or on the dedicated Time Management coaching & PA pages.
---

Help moving house
Moving house can be a time of uncertainty but there are ways to reduce the stress. It's can be the perfect time for a fresh start & it's one of the best times to declutter. We can help you only take with you what you need, use or love. We also can help you pack and unpack & organise once in your new home too.
---

Help with hoarding
Victoria has had had specific training (via Hoarding Disorders UK) to work with people with hoarding issues. We understand that compulsive hoarding needs to be treated with empathy, understanding, human connection & patience. No matter how big you think the problem has become, there is always a way forward so do get in touch for a chat.
---

Virtual Services – from £30 per hour
If you're feeling overwhelmed by your clutter or struggling with organisation help is on hand via telephone, FaceTime, WhatsApp video or Zoom at a time convenient to you. 
Virtual Decluttering Services
Let's tackle those projects you have been putting off. Piles of paperwork, a room that has become a dumping ground. A cluttered kitchen etc. You'll be given a clear, simple process for decluttering these areas, including how to donate or dispose of items. Cluttered homes happen for a reason & we can emotionally support you to find out why.
---

Virtual Home Organisation
Organising your home is about creating simple, easy to maintain habits & systems. Everything in your home should have it's place and with the correct routines. It's not about living in a show home but it can be beautifully arranged. We can work with you to create customised routines which work for you & your family and help to; increase productivity, simplify your day & make you feel calm & in control.
---

Time Management & Productivity Coaching
You don't have to feel overwhelmed by busyness & pressure. Your time can be used more productively. We can help you audit & automate your time & create a plan for your day, week & month. Whether you need help creating systems & habits that work or help with planning your work or family schedule, get in touch if you need to get more done with less stress.
More About Time Management & Productivity Coaching
---

Virtual Assistant/PA
We provide a Virtual Assistant service to help ease some of your work & can help with admin, making/taking calls on your behalf, answering emails, conducting research, online shopping & much more.
Victoria
About Vic
I became more aware of my surroundings & how they affect my well-being after having my son & developed a real love for and skill in, decluttering and organising. I'm a working mother & know how to create and maintain a home that "works" & is a sanctuary for you.
I'm an optimistic person who believes in finding happiness in the here & now. I love to work with people & am a great listener. My friends describe me as hardworking & compassionate. I will work with you as an individual in an empathetic & efficient way, at your pace & in-line with your goals. My aim is to inspire & motivate you to make decisions rather than make them for you. I am committed to donating, reusing & recycling and have a network or local charities & projects where I can take your unwanted items to extend their life.
Background
My previous career was in the Probation Service for 15 years. During this time I worked with people at all stages of life & in all life circumstances. Professional Organising combines all my life skills and passions. I hope to meet you soon.
Read more in my introductory blog post here
I'm a proud, verified member of APDO (Association of Professional Declutterers & Organisers)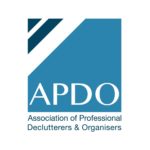 ---
The Team
---
Caroline

About Caroline
Caroline is based in South Warwickshire & is happy to travel across the West Midlands & the North Cotswolds.   She is a people person with an empathetic, warm demeanour & naturally creates calm out of chaos. Caroline Joined Victoria in early 2020 & has a background in hospitality & event management.
As well as decluttering & organising, she is an expert in virtual PA work, sorting emails, virtual filing, spreadsheets & social media.  If you're feeling overwhelmed in your home or your business then Caroline will provide the kind of emotional support & practical help you need.
---
Aldo

About Aldo
Aldo is a natural born organiser, with exactly the right mix of warmth, creativity, patience, pragmatism and tenacity. Calm and empathic, he has a knack of helping clients make the right decisions for them and intuitively works at their pace.
Aldo previously volunteered with The Samaritans, and has an undergraduate in psychotherapy, so anyone that would like emotional support amongst the organising process will feel at ease with him.
Aldo is passionate about every part of his role. In particular, he has an understanding of the different reasons clients hold on to clutter or struggle to organise. Due to this insight, he can help clients choose maintainable systems to make lasting changes.
---
Having had, so far, 3 sessions with Vic I can now see a way forward to moving my son into his own room. Our work has also given us our office back so, my husband and I can work productively on our computers instead of around clutter and rubbish. I have been so impressed with our work I have booked her for more sessions to tackle the rest of the house.
SS - West Midlands
Caroline is a trogen horse. Mega effort, super organised and highly motivating. Also kind and empathetic but challenging when she needs to be. Like when I'm not sure about an item, she will say 'do I really like it and will I use it?' Keeps you on track constantly which is what I need. Highly recommend. Have emptied a full garage with her and so glad I did.
Client in Birmingham - review for Caroline Leighfield
I was really uncomfortable about making contact and making changes in my life but working with Vic has helped me feel so much better at home. I was nervous at first but she's so friendly it was easy to feel relaxed. I'm so glad I got in touch with her. Life has changed for the better. Thank you Vic!
AB - West Midlands
Aldo was very friendly and put me at my ease. I was so impressed with the service. Aldo helped me declutter and organise items I had felt so stuck about. He is supportive and has a gentle questioning style. He could see the bigger picture in terms of what I needed out of the space. The entire functionality of the space has improved, everything feels calmer and I'm so pleased with the results.
Review for Aldo from Katie
I completed a four-hour session with Aldo and found the service incredibly helpful on a number of levels. Aldo helped me to focus, prioritise tasks, and work out where to be ruthless and what it was ok to hold onto. He also understands the mindset that can hold people back, and offered great insight. As well as clearing a lot of stuff, I came away with a greater sense of clarity on what had been holding me back in the process. Excellent service - would recommend.
Review for Aldo from Elizabeth
My house was in utter chaos, and I was downing in clutter. I was stressed, really overwhelmed, and didn't know where to start with it all. So I went online and found A Tidy Mind. I contacted Victoria to see if she could help, and she sent Aldo!! He is wonderful! He's calm and patient but is honest and gets me to think of things in a different way! This really helps me to make decisions. I have made an awful lot of progress, and my house is looking so much better! I have managed to declutter so much stuff that has gone to charity. I'm continuing to work with Aldo, but a weight has already been lifted, and the difference decluttering has made is astounding! I can thoroughly recommend A Tidy Mind!
Review for Aldo from Sophie
I have been working with Caroline on decluttering my house for over a year and throughout that time she has always been very professional and supportive. There have been times when I have felt totally overwhelmed by the task ahead of me, not knowing where to start, but Caroline always gives me the motivation and encouragement to take that first step and to keep going. There have been times when I have felt emotional and upset and have cried in front of Caroline, but she is very empathetic and understanding. Caroline is full of useful advice and techniques and very hardworking. I have always felt at ease working with her, knowing that she is non-judgemental no matter how much clutter I have. We have a good rapport and I swear that she can now read my mind and knows exactly what I'm thinking! There's still a way to go, but, at last, my 'house' is becoming a 'home'. Thank you, Caroline.
Review for Caroline from Kerry
Aldo from A Tidy Minds Midlands, was absolutely amazing - a real life superstar! He was professional, trustworthy, compassionate and non-judgemental. I was so relieved to contact him to help us unpack, declutter, and organise our home after a big relocation. Aldo was beyond helpful by removing clutter and distributing the items to local charities and food banks for a small fee. He is an expert at helping restore peace and balance into any space and provides practical and logical solutions in problem areas. His methodical approach meant that I could get on with my work and trust him to do what he does best. He is very fast, too, which is key when you are on a tight schedule, I will be booking him again when it comes to our next relocation for packing services.
Review for Aldo from 'anonymous'
A Tidy Mind is a fabulous company to work with! My experience working with Caroline has been beyond helpful. The process of moving my elderly mother into her new home was daunting for me to do on my own. I felt so overwhelmed. So, I rang A Tidy Mind and I can confidently say that it was one of the best phone calls I have ever made! I have been supported and encouraged every step of the way. I honestly don't know what I would have done without Caroline guiding me and advising me on what to do. I highly recommend speaking to them if you need support with decluttering, organising a move, selling unwanted items and anything in between! The service provided has been top notch.
Review for Caroline from Hannah
Aldo was lovely. He was really helpful, non judgemental and gave me some really good advice about different storage options within my home. He even acted as a second pair of hands with a bookcase I needed to put together but hadn't got round to (for months 🙈). I would definitely recommend A Tidy Mind West Midlands.
Review for Aldo from Louise
Find Out More
I offer free face to face consultations, so why not book one by filling in the form below or by ringing 07525 156733? Hope to meet you soon!