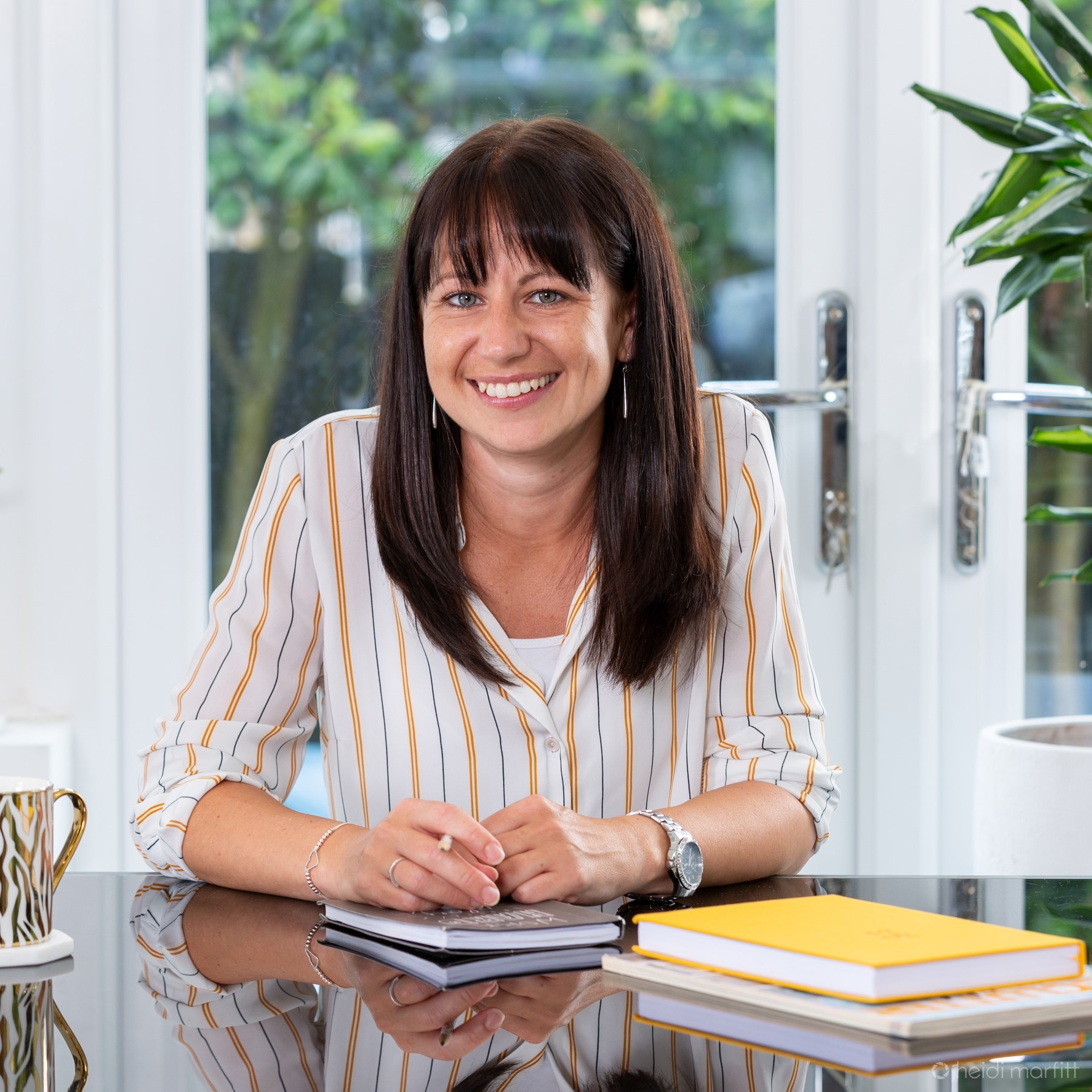 I'm based in Middlesbrough & cover Teesside & surrounding areas. If you're feeling stressed or overwhelmed by your home, I am here to help. Promoting wellbeing is a passion of mine and I believe that having an organised environment can contribute to our sense of calm and order. Could you benefit from decluttering and categorising your belongings? Do you long to create an organised, relaxed home and need somebody to motivate and support you? At your pace, I help with decluttering and organising any area of your home. As an effective listener, I carefully consider your lifestyle and suggest ways to enable simpler, more manageable habits and routines that remain realistic and achieveable. With my warm, empathetic and non-judgemental approach, I aim to support you both practically and emotionally to create and maintain an organised space and hopefully with that a 'tidy mind'. Why not contact me for a free consultation? I would really like to hear from you.
To get in touch you can email me, [email protected] or call 07725845549
Contact Me
Home Organising & Decluttering Service in Middlesbrough, Redcar & Cleveland, Stockton on Tees, Darlington, Sunderland, Durham & Newcastle (north side of North Yorkshire & York)
How Can We Help You?
What is a Professional Organiser?
Within the past 15 years, it's become increasingly common for personal organisers to work with clients in their homes or home office spaces. Perhaps you need help to create more space and a clutter-free home environment but that's easier said than done. My decluttering service can help you to make decisions, provide motivation and support as well as thoughtfully donate any unwanted items.
Organising a home is a valuable skill because being more organised means saving time, money, and stress. I believe that when you organise your house, you are also taking care of yourself and it's a key part of creating the environment that you deserve.
My Home Organising, Hoarding & Decluttering Service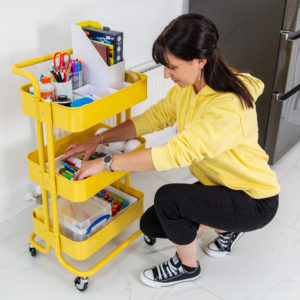 I offer a unique & highly in-demand decluttering service. We live in a society where many people feel overwhelmed by their physical belongings. Additionally they feel overloaded by non tangible things such as their digital information or 'to-do lists'. It can be daunting trying to juggle all the responsibilities of Home Life or Work Life (or both).
If you feel weighed down by overwhelm & generally cluttered or disorganised, I'd like to reach out to you & help because it doesn't have to be like this.
I believe that the key to creating calm in all areas of your life is simplifying your stuff. Creating a clutter-free home or office. And becoming more organised. Organisation is something that you can learn and you can adopt new habits to maintain things.
To be specific, as a Declutterer & a House Organiser, I can help you:
Create a calmer & more manageable home environment
Make decisions & let go of clutter that's taking up unnecessary space
Pass on your 'clutter' to those who need it (ones trash is another's treasure) – I support various charities
Organise your belongings to ensure everything has a place within your home
Change or learn new habits to use your time effectively
Utilise your space to it's utmost (optimising storage & the layout within rooms)
Understand & manage your budget & finances
Declutter before a house move, pack in a careful, organised way, or unpack thoughtfully & logically
Declutter & organise your home ahead of estate agent photographs, to make it appealing to buyers or renters
Be more productive by coaching you on your time management
House Organiser, Hoarding and Decluttering Services in Teesside & North East
| Middlesbrough | Redcar & Cleveland | Stockton Darlington | Durham | York | Sunderland |Newcastle
£210 – 6 hour BRONZE package   |   £384 – 12 hour SILVER package   |   £720  – 24 hour GOLD package
Mileage charge over 20 miles round trip/£5 per hour premium for evenings or weekends may apply
More about what exactly is included in the packages
---

Simplify & Declutter Your Home
I'm passionate about my job as a professional declutterer, helping clients who are overwhelmed in their homes. The service is completely confidential, supportive & respectful. All decluttering work will be completed with you in the room and the decisions about what to declutter are yours. Clutter is very subjective so I work with you to help you decide what to let go of so you can make space for what you decide to keep. I treat you with empathy, kindness & I'm always positive about our work together.
---
Organise Your Home
Organising spaces has always been second nature to me & I believe an organised home is a more relaxing environment in which to live. It's not about creating perfection because that wouldn't be realistic. However, utilising space, choosing the right storage & containers, labelling & folding techniques can be simple, fun & very effective in helping you maintain a tidy home. Being organised also means you can spend less time tidying up & more time on the things that matter to you.
---
Habits & Time Management Coaching
 Maintaining a clutter-free, organised home relies on implementing small daily habits. These need to be realistic & manageable. I work with you to identify new habits & systems for staying tidy (or getting back in control if things slip).
I also offer a productivity coaching service and it can be easily delivered virtually.
Please see more info in the virtual section above or the dedicated Productivity Coaching page.
---
Moving house
If you are moving home (or would like to), it's the ideal time to declutter. I can help you make decisions on what to take with you and help you pack, unpack and organise your belongings in your new home. I can emotionally support you through the process of downsizing or moving house.
---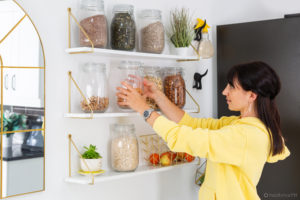 Helping people gain a greater sense of well-being within their homes is what motivates me.
As a teacher for the last 15 years, I developed strong organisation skills. I saw first hand the positive impact that structures & routines within the home can have on a family.
After I simplified my own home, I reaped the benefits such as creating more time & feeling calmer.
My friends & colleagues always describe me as: loyal, dedicated, honest, supportive & caring. Due to my keen interest in mental health awareness, I have gained post-graduate certification for interpersonal & counselling skills.
The combination of these skills led me to professional organising. Now, I find it rewarding to share this learning & strategies with others to help create a more relaxed home environment. Living a simpler, clutter-free lifestyle is important element in my life. I hope to be able to support you to achieve this too.
I am a fully trained Professional Organiser
I have been fully trained by the A Tidy Mind programme, which includes:
Practical techniques on all helping clients organise homes & all the rooms & categories of belongings.
Training on ways to work supportively with clients to help them make decluttering decisions, whilst ensuring the client is empowered & in control
Coaching techniques to teach clients methods to maintain a clutter-free & organised home
Specific strategies for working with clients who have conditions which present organisational challenges. These include mental health conditions, attention deficit hyperactivity disorder (ADHD), autism spectrum disorder (ASD), chronic disorganisation, memory issues & hoarding disorder.
Training & resources on how to use storage, containment & labeling to optimise spaces
Tailored decluttering & organising (as well as packing & unpacking) approaches for clients who are moving home
Helping clients declutter before they move home
Training in protecting the data & confidentiality of our clients
Ongoing mentoring and training for continuous professional development so we can keep improving our service
All A Tidy Mind Declutterers & Home Organisers follow a strict code of ethics and values when we work with clients, including working in an empathetic, compassionate, positive & empowering way. Celebrating the differences and strengths of our clients is very important. We treat each client as a unique individual & teach them decluttering, organising & productivity methods which suit them and which can be maintained.
Struggling with clearing a hoarder's house? I am here to help for hoarding services

I am a verified member of APDO (Association of Professional Declutterers & Organisers)
APDO is the UK's only membership association for decluttering and organising professionals. APDO provides an additional code of ethics & standards & provides professional development & supports the growth of the industry.
I am fully DBS checked & renew this each year.
I hold professional indemnity & public liability insurance.