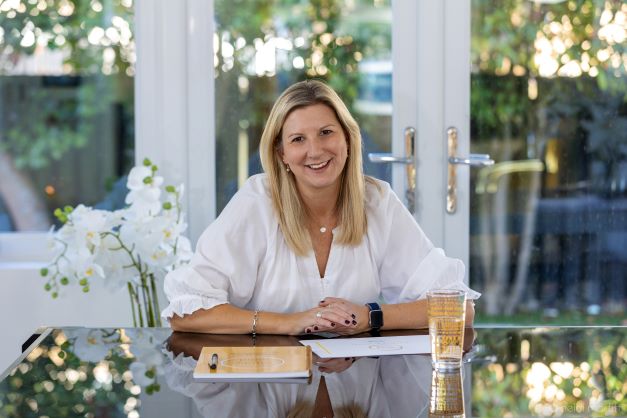 I'm the owner of A Tidy Mind - South. I'm based near Guildford and work with clients across Hampshire, Surrey & West Sussex. I am trained in professional decluttering, organising and hold Level 2 & 3 Counselling qualifications. This means I can vary my service according to my client's needs & if you're feeling overwhelmed, I can support you. My aim is to help you with a fresh approach & create a calm more organised environment within your home or workspace.
A Trustworthy, Sensitive Decluttering Service: I am insured, DBS checked & verified through APDO.
How to get in touch:
Feel free to get in touch by email, phone or WhatsApp:
Email: [email protected]
Call/text: 07817554473 Contact Me
Professional Organiser - Decluttering Service | Hampshire, Surrey & West Sussex
How Can We Help You?
Individualised Home Organise & Declutter Service
Your environment can affect your emotional well-being, concentration, energy levels & motivation. If you're struggling with disorganisation, a very full home, a lack of routine or habits, the first step is getting in touch with me for a friendly chat. Following a free consultation, I will suggest options in terms of working with me. Usually, I work together with you in your home for a few hours at a time – perhaps weekly for a few weeks or months. But this depends on your individual needs and what is practical.
No Obligation Free Consultation
If like many people you need practical help, motivation or support to declutter your home, organise your home or sort out your workspace, don't hesitate to approach me. I help many different people find solutions to suit them. It could be the most positive step to take all year in terms of improving your space and your well-being.
I Can Travel To You
I live just outside Haslemere in Hampshire but close to the Surrey, West Sussex and Berkshire borders and can easily travel to Guildford, Woking and Basingstoke. I also cover the Portsmouth, Southampton areas and West Sussex, e.g. Chichester & Worthing.
---
HOW IT WORKS
Contact me by phone, text, WhatsApp or email. I'm always happy to have a friendly chat about whether this is the right decluttering service for you. We can then go ahead and book a free consultation if required.
2 > The Consultation
I offer free consultations in person (depending on your location & availability) or by video call. During this, you can show me your space and describe your challenges as well as your goals or vision if you have one. I work flexibly with clients so I can put forward options & make suggestions based on the scale of decluttering & organising needed. For example, some clients work with me weekly for many weeks or months. Whereas others book ad hoc sessions, and I help them plan what to do on their own in between.
3 > Book a session
Following the consultation, we can book the first session or a number of sessions. Decluttering and organising sessions may be between 2 hours and 8 hours, depending on what's most appropriate. 

Face to Face Services
Decluttering, Organising & Tidying
Clients often are very overwhelmed & don't know where to start. It's important to spend a bit of time getting to know each other (which is why I offer the free consultation).
You may have a simple, one-off project to complete, such as a wardrobe declutter & organise. This can be completed in as little as a few hours. Or you may need to sort out a single room or category (such as inherited items or a loft). Or perhaps yours is a large task like a whole house. Maybe you need the services of a home organiser (professional organiser) on a short-term basis, or are seeing it as a long-term relationship/process.
All sorts of different situations can be accommodated and things change, so I offer flexibility throughout the time I work with you. It's not just about the practical task of decluttering & organising. I also coach you and help you find habits & systems that work for you to maintain an organised home or office.

Some of the areas I can help with:
> Multiple Rooms, Whole Property / Apartment / House
> Wardrobes / Shoes / Dressing Table / Dressing Room
> Utility Room / Kitchen / Cupboards / Cabinets
> Storage Units
> Hallway / Entrance / Under-the-Stairs Cupboards / Mudroom
> Loft / Garage
> Playrooms / Toys /  & Crafts / Children's or Teenagers Rooms
> Paperwork / Home Office / Studio / Business Premises
> Choosing Storage & Space Optimisation
> Bathroom / Medicine Cabinet / Storage Rooms
> Garden Rooms / Outside Spaces
---
Help moving house
Engaging the services of a professional organiser (with or without professional movers too) can be a great way to reduce the stress of a house move. It's a great opportunity to simplify, let go of clutter & find a different way to organise belongings.
If you're moving within or out of Hampshire, Surrey or West Sussex, I can work with you to help you declutter before the move, plan the admin tasks, pack, unpack & organise your new home.
---
Help with hoarding
I do work with clients with Hoarding challenges. My counselling training also helps with this as I approach it sensitively, empathetically & appreciate that everyone is unique.
---
Pricing
My Packages:
£300 – 6 hour BRONZE package   |   £540 – 12 hour SILVER package   |   £960  – 24 hour GOLD package (Most Popular)
More about what exactly is included in the packages
---
Pay as you go:
£55 per hour 
Other costs to consider:
> Discretionary £5 per hour premium for evening/weekends
> Depending on the urgency of the project (e.g. a tight timescale on a house move), we may need more than one home organiser (please contact me for an estimate)
> Organising solutions which I may suggest to enhance your space (but I never direct that you should buy any storage or organising materials)
---
Deposits
To secure time in my diary, I may require a Deposit

My journey to professional organising
I'm Rachel and I'm pleased you found yourself here. I own A Tidy Mind – South (professional house organiser service in the South of England). I believe that organising looks different for everyone but is a key factor in well-being.
Shortly before completing my training as a Professional Organiser, I completed Counselling Skills (Level 2 & Level 3) qualifications via CPCAB and during my studies, was drawn to the idea of decluttering and organising as a job.  I became aware of the links of the industry to mental health, realising the challenges many of us face in dealing with managing our homes and coping with the pace of modern life.
Finding a balance can be difficult. But I am passionate about helping others finding theirs.  I fully appreciate the overwhelming feelings which can arise, making life sometimes appear out of control.
My personal need to feel uncluttered in my home has made me understand that it gives clarity to other parts of my life too.  Having faced my own personal challenges, I appreciate how organising belongings and implementing simple habits can free up time for self-care.
I bring in both previous work and life skills into my professional organising role. In the past I have needed to be organised and I learned how to prioritise my time. This often meant trying to balance both a home and work life.  Bringing up two teenage children, I experienced events which involved me having to change and adapt my life. As much as change can be challenging and feel overwhelming at times, I am also very aware of the positives that can result.  I hope to be able to help you achieve this too.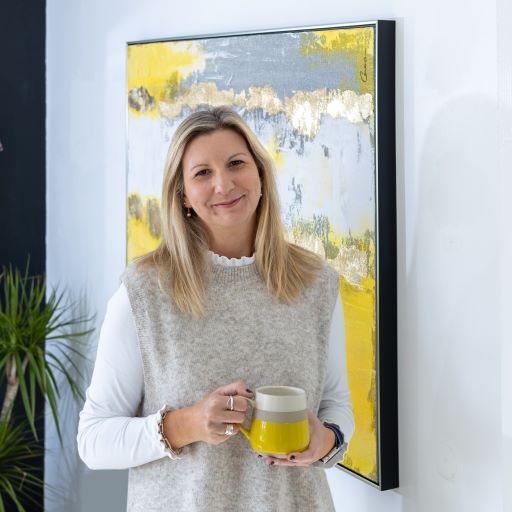 Background
I am a Mum of 2 teenagers. I had a few different careers before starting my professional organising career. I worked as a Chartered Surveyor, then retrained as a teacher, mostly working in learning support roles. I also took a career break to raise my children and ran a business selling women's fashion accessories.
Having worked in different industries for over 25 years, I have gained a large amount of experience which are transferable to this work.  Leaving a career in property management in London, I pursued a more fulfilling role in teaching, achieving an ambition to help others.  Working specifically with children and teenagers with special educational needs, I learned how important it is to adapt, listen and feel heard.
My counselling qualifications built upon this empathy to fully understand we are all unique, behaving and reacting differently to situations. Using these skills in my decluttering and organising work, I ascertain what each client is looking to achieve. I offer a warm, compassionate and non-judgemental listening ear. We will work sensitively together at your own pace.
I am a full member of APDO (Association of Professional Declutterers & Organisers)
My focus is on responding to individual needs, empowering & supporting my clients to find a different way to manage their belongings & environment
Get in touch with me by email or phone for a friendly chat/to book a free consultation.
---
Rachel listened brilliantly to what I needed and was such a help. My office was bursting at the seams, and I was running out of space. Piles of paper were building up and the thought of filing it all away was overwhelming. This meant I was having trouble focusing on my work but Rachel came along and gave me constructive advice. She worked very much to my pace and we were able to organise and declutter the space and her brilliant practical advice will allow me to keep the space, and my head clear, going forward.
Sara - Liphook, Hampshire
Find Out More
I offer free, no obligation consultations, so feel free to get in touch and/or book an assessment. You can fill out the below form or ring 07817554473. I look forward to your email, call and hopefully meeting.