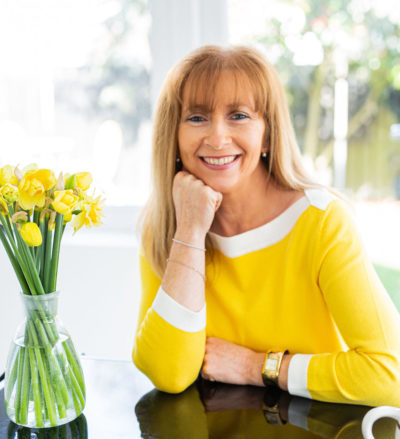 I'm based in Alsager & cover Cheshire, North Staffordshire & Wrexham. If you're feeling overwhelmed by clutter or struggling with home organisation, I can help. I offer a warm, empathetic approach & will work with you at your pace to ensure your home becomes an organised space in which to relax. Why not get in touch for a free consultation, I'd love to hear from you.
To get in touch you can email me, [email protected], call 07773 991 854, or click the button below to fill out my contact form
Contact Me
Home Organising, Professional Decluttering Service in Cheshire, North Staffordshire and North Wales, Warrington
How Can We Help You?
*COVID-19* I am working in homes whilst taking every hygiene precaution. Click here to read the list of measures I take to protect my clients & myself.
How Can I Help You With Decluttering Services?
Your home is an extension of you. You deserve to live in a space that you love.
If you're in Cheshire, North Staffordshire or Wrexham and need supportive, positive and practical guidance on how to declutter and organise your home, I can help. You've heard the saying 'tidy home, tidy mind'. Studies actually show that a clearer home equals a clearer mind. An organised home, which is free from clutter is proven to reduce stress, improve happiness and has a positive impact on eating and exercise habits. I love to organise a house, flat, offices, individual rooms, garages, sheds, greenhouses and even house boats!
Our homes are a mirror reflection of our internal state.
Homes feel best when they give us a sense of calm but are also functional. They need to 'work' and be the kind of environment in which we feel relaxed and be ourselves.
During 2020 and 2021, many people decided to use a decluttering and organising service for the first time. I have seen the benefits of an organised home on TV shows like 'Tidying Up With Marie Kondo', 'The Home Edit' and 'Sort Your Life Out'. Every month, more and more people are hiring professional organisers to change habits of a lifetime and declutter their home once and for all.
Homeowners and renters alike are realising the value of removing clutter so they can focus on what is really important in their lives.
---
It's so easy to become disorganised and messy. I've been there myself. Over the years as a busy, working mum I realised the power of tidying my house and the impact it had on my well-being. That is what motivated me to start my decluttering and organising business, A Tidy Mind, in Cheshire, North Staffordshire and Wrexham, so I can help others find the magic in their homes too. A house declutter can mean you reconnect with what's important to you and save time. An organised home – with systems, habits, routines, storage, labels etc – adds little moments of joy as well as makes life easier.
---
Although it's not realistic for anyone to live in a 'show home', it's more about feeling in control of your home. It sounds simple but it's about making it so that all your belongings have a place. Being able to find your belongings when you need them is important so that you can the gain the most use and joy from them. A feeling of calm and order at home is one of those things you can't put a price on.
---
Let's get specific. As a house organiser, I can help you:
declutter & simplify your home
stage your home for renting or selling
to move home
with photo storage and paperwork
if you feel overwhelmed and don't know where to start
organise your house (yes it's possible)
change your mindset in the long term
learn organisational systems and routines that you can continue on your own
change your storage or utilise existing storage
with labelling ideas
sell, upcycle, recycle or dispose of unwanted belongings
donate your unwanted items to local charities
to be more productive with your time
Decluttering & Organising Services in Cheshire, North Staffordshire, Wrexham and North wales

---
Package Prices:
£222 – 6 hour BRONZE package   |   £420 – 12 hour SILVER package   |   £792  – 24 hour GOLD package
£5 per hour premium for evening/weekends may apply
More about what exactly is included in the packages

---
Pay As You Go Price:
£40 per hour 
---
Other costs to consider:
> £5 per hour premium for evening / weekends (Packages only) 
> parking charges where applicable
> mileage is charged at 45p per mile (the first 10 miles are free)
---
Deposits
For new clients, to secure the booking(s) in our diary, we require a 50% Deposit of the session/package cost.
---

Declutter Your Home
I am a professional declutterer and a verified member of APDO (Association of Professional Declutterers & Organisers).  Clutter is subjective so I can help you decide, what to keep and when it may be time to donate to someone who will use it. It's your home and your belongings, so decisions will be yours, not mine. But I will guide you to sort your space properly. Some clients need a whole house declutter. For others, it's about specific rooms or categories such as; wardrobe, paperwork, home office, kitchen, garage, loft, shed, greenhouse and everything in between. A decluttering service can be needed for a variety of reasons; for the busy family who are simply time-poor, those who feel overwhelmed and don't know where to start or where there has been a change in life circumstances such as a relationship breakdown, new relationship or health issues. The service is confidential and respectful. All decluttering work will be completed with the utmost respect for you and your belongings and at your pace. My approach is warm but practical and light hearted but empathetic.
---
Organise Your Home
Home organising can look different to different people. It might involve learning new habits and home organisation systems which will help you keep things tidy. Routines tend to work well universally so if you want a more organised house, they are key. But I don't teach anything complex or time consuming so if you've labelled yourself 'disorganised', rest assured that you can find another way  and you don't have to spending hours every week constantly organising your home forever (who has the time!?). Professional organising is about saving time in the long term and making sure everything has a place. Sometimes it's about making things more aesthetically pleasing and having fun with your home as well. An organised home can be a more joyful one for sure but it does not (I repeat, not!) have to be perfect.
---
Productivity & Time Management Coaching
If you're always on the back foot and need new habits and systems to manage your time, let's give things an overhaul. I can travel to your home or place of work to provide my productivity coaching service or it can be easily delivered virtually.
Please see more info in the virtual section above or the dedicated Productivity Coaching page.
---
Home staging & styling
Some clients need to declutter and organise specifically with a view to selling or renting  their home. Prospective buyers often need a depersonalised look and feel and that makes your home sell more quickly. With a background as a professional photographer, I can advise you as to what works visually to market your property to its full potential. Finishing touches make all the difference too the the first impression. Let me help you to present your home at its best to aid an easier house or flat sale. Visit the home staging & styling service page for more information.
---
Moving house
Are you moving house? Why pay to transport possessions you don't want, need or love. I can help you declutter before, during and / or after your move. I can also help you unpack and organise your new home. Find out more about how our moving house service.
---

Remote Services – £35 per hour
If you're feeling overwhelmed by your clutter or struggling with organisation I can help via telephone, FaceTime, WhatsApp video or Zoom at a time convenient to you.
Online Decluttering
I can help you to overcome the feeling of being overwhelmed & provide you with the know-how about where to start decluttering. I will also offer ideas and inspiration about finding a home for possessions you want to keep. As well as helping you stay motivated with your habits that ensure your home stays sorted and remains a tidy place you can relax in.
---
Online Home Organising Service
If you require help with daily / weekly / monthly home organisation I can work with you to create customised routines which work for you & your family and help to; increase productivity, simplify your day, prioritise your to do list so that you can feel calm and in control.
There's more detail about our remote / online decluttering and organising service on this page
---
Online Productivity Coaching
Time management is a special skill of mine & I can help you audit, declutter & automate your time & create a plan for the week to motivate you to be more productive. Whether you need help with overcoming procrastination, overwhelm, creating systems & habits that work or help with planning a routine for you or your family, get in touch.
More About Productivity Coaching
---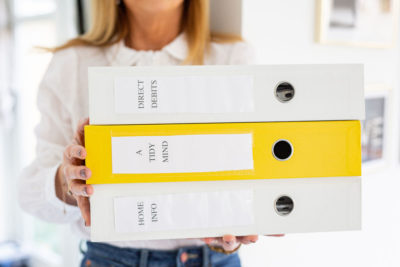 I have been trained to the gold standards and with the same value and ethics of all A Tidy Mind home organisers. I'm also a verified member of APDO, the UK's membership association for decluttering and organising professionals. APDO sets standards, provides professional development and supports the growth of the industry. I am fully DBS checked too (certificate number: 001012725185).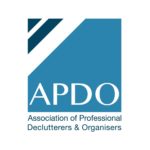 I live in Cheshire, not far from the border of North Staffordshire and I'm happy to travel throughout these areas and parts of North Wales to serve my clients.
---
Why am I a professional organiser?
I became involved in the world of professional organising and decluttering because I believe in the link between a tidy home and greater emotional well-being. Organising is a skill I have used every day as a photographer and I genuinely enjoy working with and helping people. Having a tidy home doesn't solve every problem. But I find living in an organised home feels calmer. That's worth it's weight in gold.
---
What's my approach to decluttering & organising homes?
The most important need to know about me is that I won't force any ideals onto you. Every client is different and therefore A Tidy Mind- Cheshire provides a 'bespoke' service based on the organising needs of you and your home. There isn't a right or wrong way to declutter and organise your space, time, digital life etc. It's what works for you, looks good and makes you happy. I am always realistic and try wherever possible to utilise existing storage. That said, if you want 'rainbow bookshelves'  and fancy labels, I can do that too!
---
What did I do before professional organising?
I have been a photographer for over 27 years so I have an eye for detail, look objectively at things and put people at their ease. I know when to offer suggestions but also when to listen. I will see the beauty and potential in your home (even if you don't). And I couldn't be more excited to help you on this journey to being a more organised you. So what are you waiting for!? Get in touch for a free consultation.
---
Eileen is supportive and friendly, I was a bit apprehensive before she came but was immediately put at ease. She is encouraging and non judgemental Eileen helped and guided me through the decluttering process. The bedroom was a recurring problem as I have 3 decades of accumulating items that she helped me sort through. Plenty of "stuff" recycled/donated/ gone forever! I have limited mobility so Eileen was a godsend. Thank you so much and see you this year for the kitchen and utility 🙈
Client in Cheshire
My experience of working alongside Eileen has been a totally positive one. Initially, I felt anxious about sharing such a arduous task of decluttering and organising my home; once the decision had been made to sell. However, once Eileen stepped in to help with her friendly personality and exceptional professionalism, everything changed for the better. We seemed to fall into a routine very quickly and enjoyed each others company along the way. I cannot recommend Eileen and her skills as a professional organiser highly enough. I will always be eternally grateful and for gaining a positive outcome. Jean
Jean Leach - Cheshire
Eileen has helped us to clear and organise our house. Eileen offers a professional service that is second to none. I would highly recommend her to anyone needing this type of service since she is simply superb at her job. I genuinely cant speak highly enough of her. If you need help to organise your house, then look no further, Eileen offers the best service available. You would not regret hiring her, punctual, professional, and works incredibly hard to make your house an organisational masterpiece.
Stuart Evans
Eileen is such a genuine, non judgemental person who is sooo uplifting and supportive, it's quite admirable. You meet her once and you feel as if you've known her your entire life. She has become a valuable person to me now and has helped me in more ways than one with her positive mindset… lovely lady.
Client in Cheshire
During the 5 sessions we have completed so far, Eileen has shown me nothing but kindness and respect and not once have I felt that she is looking down on me or my home despite how messy and disorganised it is. She's not phased by anything! Having Eileen around helps me to stay on track and make the most of the hours we have together. She always works to my pace and never rushes or tries to push me to let go of things before I am ready. I also find it incredibly helpful that Eileen takes away some of the items we've decluttered at the end of each session which takes a bit of pressure off and gives us a chance to see how much of a difference we've made.
Client in Stockport
Eileen was absolutely great. The organising session was very intense, but we just got so much done and sorted.Eileen has a great view of where to place things and how to make the organisation work, in a way that it will work long term. It was fantastic and I wish I had asked for her help sooner. The kitchen looks amazing and I am so pleased with the final results. In the process I've also learned a lot and carried on with some organisation on my own. I definitely recommend Eileen to help you tidy your space and get some tips and advice from her.
Camila - Wrexham
What can I say, Eileen thank you so much for your help and support. Honestly, I was somewhat dreading having to declutter and get everything packed up for the new house as the task just seemed so big. But you made the whole experience simple, straight forward and even fun! You are so good at what you do & your passion is infectious. You really got stuck in & was a massive help to me & my family. You went above and beyond for us, thank you 🙏🏼 I look forward to our future decluttering & organising sessions - you're simply fantastic!
Client in Hale Barnes
I felt like a weight had been lifted after the first time Eileen worked with me to declutter and organised my utility room. Prior to that I felt overwhelmed every time I went in there - which is a lot! She has since worked with me on my kitchen, kids crafting cupboard, hallway, porch, spare room and one of my wardrobes. She's taught me a few tricks of the trade and inspired me to keep going… I've already made a start on the dreaded loft! Looking forward to tackling the garage with her this summer.
Louise Marks - Cheshire
I recently moved…with more things than I needed. After unpacking I immediately knew I needed help getting my office organised. I made a desperate call and sent an email to Eileen. She answered the distress call. Eileen came and helped me with both my office and kitchen. With 4 hours she worked diligently and graciously in helping me sort throw, charity, sell. One 4 hour session gave me tremendous relief and a place to work.
Erika - Staffordshire
After becoming completely overwhelmed with the mess and clutter in our home, I reached out to Eileen for help and I am so glad I did! I have ADHD and my husband and eldest daughter are Autistic so we have extra complexities when it comes to managing our home and I wasn't sure I would be able to find someone who could help us in the way that we need but Eileen has blown us away with her compassionate and friendly approach. She has even gone as far as taking some extra courses to learn how to help Neurodiverse people with tidying and organisation in a way that works for us which has been incredible. We've learnt so much from Eileen, not only about decluttering and organising, but also how to keep on top of things in the future. I cannot recommend her enough!
Lucy Evans - Cheshire
I'd been thinking I needed help with decluttering and organising my home for years really if I'm honest... but the thought of having someone in and possibly judging me and my lack of organisation (and hoarding tendencies 😳) made me delay reaching out. ADHD makes it a struggle to get organised and keep on top of things but then things started to really get me down during the Covid lockdowns. I eventually made the brave move to contact Eileen after a friend recommended her. We had a chat and I then booked a session to start the process of decluttering and organising my home. I'm SO glad I did!!! The most difficult part was just getting started... just arranging that first session. It's been wonderful working with Eileen over the months and getting my home back bit by bit. I can now sit and relax without being distracted by clutter all around me. The best bit is that everything now has a home so it's easier to keep my home tidy and things I haven't used in years are now easily accessible so I can actually use them! Eileen is such a lovely lady. She really listens and tries to understand her clients' needs and tailor her services to them. I have ADHD and physical health conditions too, which have made it difficult for me to keep on top of things over recent years. I felt incredibly overwhelmed and didn't know where to start. Eileen actually attended a course to help her better understand clients with ADHD (I suspect there are a lot of us!) so she could understand and support them better! She is totally non-judgemental and put me at ease from the first session. Even though I am on a tight budget, having Eileen visit and help me is a form of self care and has made SUCH a difference. Longer lasting benefits than having your hair or nails done! My advice to anyone thinking about starting the process is to just make that call and book a session. You won't regret it!!
Client in Cheshire
I'm so pleased that I chose Eileen to help me get our home in order. We are a neurodiverse household with terrible executive functioning. Eileen has helped us to minimise our belongings in a gentle non judgemental way, and to store them in ways that are practical for our brains (I'm probably ADHD as well as the kids being autistic). She didn't send me out to buy tons of supplies and worked with what we had. The highlight has been Eileen's visit this week… Our eldest child is autistic and extremely anxious. She asked if Eileen could help with her little bedroom. For three hours, with a couple of breaks, my daughter worked with the very patient Eileen and went through everything in her room, lots of teenage things, clothes, food, art supplies, many many plushies and at the end she'd been able to part with the "not quite so special" things and was happy with her newly organised room where you can "actually see the floor" I'd highly recommend her to anyone, especially people who struggle with untidiness, struggle to focus and have problems with remembering.
Client in Cheshire
Find Out More
I offer free virtual or face to face consultations, so why not book one by filling out the below form or ringing 07773 991 854? Hope to meet you soon.