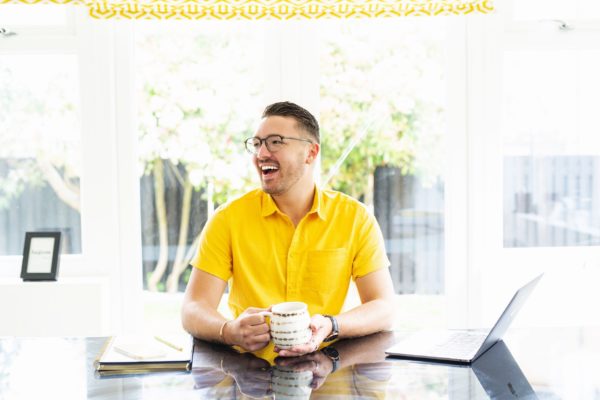 I'm the owner of A Tidy Mind London. My team & I work with clients across London & Surrey. If you live outside of these areas we are happy to travel or work with you virtually from any location. My qualified & experienced team will ensure our service will help you deal with mental clutter as well as general decluttering & organising. We work in both homes & businesses (see our list of services below). Our goal is to help you achieve more calm & harmony in your environment & life.
A Service you can Trust: We are insured, DBS checked & Accredited through APDO.
How to get in touch:
Feel free to get in touch by email, phone or WhatsApp:
Email: [email protected]
Call/text: 07423 821 879 (You can book a 30 minute call with me here)
Click Contact Me (if you don't see a reply in 24 hours, please check your spam folder)
Contact Me
Professional Organiser London & decluttering service
How Can We Help You?
*COVID-19 update* We adhere to government guidelines to work with you safely in your home. Click here to read the list of precautions we take.
We also offer virtual organising & decluttering
---
We believe that your physical space can affect your mental space. If your home is cluttered or disorganised, then your mind will be too. A disorganised home/office can lead to reduced productivity, procrastination, stress and overwhelm. We help get things in order, so you can live a more calm and stress free life.
We can help you even if you don't have a lot of clutter. Perhaps  you just need help to set up better organisational systems, optimising your space, or you just want a reset, in which case we can help with home styling too.
This may be the first time you've considered using a professional organiser & decluttering service but if you're in or near London & feel overwhelmed in your home, look no further! With our guidance and expertise, you will achieve a calmer home & head & anything you do let go of will be passed on to a worthy cause.
---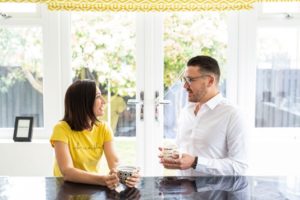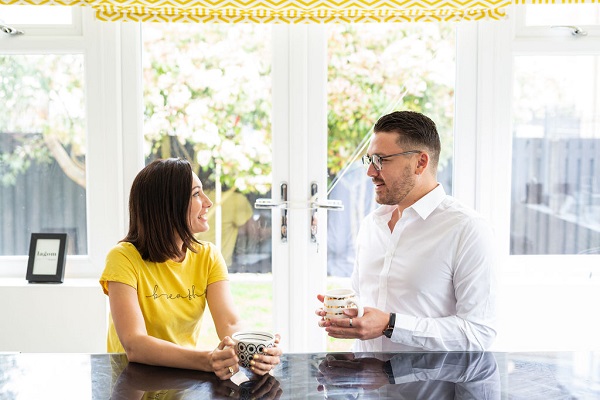 HOW IT WORKS
1 > Get in touch 
Contact us by email, Text or Phone call for a free chat to see how we can help and answer any questions you may have. We will then go ahead and book a free consultation.
2 > The Consultation
A Tidy Mind London offers free consultations via video call (or in person depending on your location & our availability), so you can show us around your home. This allows us to see the scale of work that needs to be done and estimate how long the project may take. The video consultation can take place over zoom, Facetime or Whatsapp video.
3 > Book a session
After the consultation we can book in some time to get started with your project, bringing you one step closer to your organised and clutter free dreams!
---
Face to Face Services
Organising, Decluttering & Simplifying
When clients get in touch with us about a decluttering or organising project,  it's usually because they don't know where or how to start. Whether you need help to sort out your whole house or a specific space, such as your home office or wardrobe, we will empathetically work with you to achieve your goal, offering expert tips along the way. We find & implement the best systems that work for you. Hiring a professional organiser can be an excellent investment into your home & yourself. Anyone can be taught to be more organised with the right tools and systems in place.

Some of the areas we can help with:
> Whole house
> Wardrobes & Cupboards
> Kitchen/Utility Rooms
> Garage/Loft
> Paperwork
> Children's toys
> Creating a home office
> Re-organising furniture to optimise your space
> Digital Organising
---
Home Styling & Home Staging
One of our specialities is styling a space during the organising & decluttering process, however, we also offer this as a separate service too. If you would like to style your home or stage it for a sale, we can help. We try our best to use what you already own to keep costs down and avoid purchasing unnecessary items. We may Re-position furniture to optimise your space and suggest new colours for walls or built in storage.
How it works: We start with an in-home assessment. The assessment and research of products will be charged at a set fee of £100. The project fee will be based on one of our packages or charged on an hourly basis. All of this will be discussed in advance.
---
Help moving house
Moving  home can be daunting but it doesn't have to be stressful. It's a wonderful opportunity to start with a clean slate. You might need to declutter during the moving process, downsize or need help packing, unpacking or organising your new home. We can help unpack your new home in a practical way, creating systems along the way to ensure your move is as smooth as possible.
If you're moving within or out of London, we can work with you during (or at any stage of) the moving process.
---
Help with hoarding
We have had specific training (through Hoarding Disorders UK) to work with people with hoarding issues. Compulsive collecting & hoarding must be treated with patience, creativity, empathy & understanding. We can help whether or not you have a diagnosed hoarding disorder.
---
Working with pets
Craig founded an animal charity in the Seychelles when he was younger & has a lot of experience with pets. If you have pets, you can rest assured that they are loved & we will know how to engage with them. Perhaps you need help to organise pet things? Or learn habits to keep things tidy with pets around?
---
Face to Face Pricing
The below pricing is indicative of one organiser. If your project needs to be completed in a shorter time frame you may need two organisers, in which case please contact us for an estimate.
Our Packages:
£300 – 6 hour BRONZE package   |   £570 – 12 hour SILVER package   |   £1080 – 24 hour GOLD package (Most Popular)
More about what exactly is included in the packages
---
Pay as you go:
£55 per hour 
Other costs to consider:
> £5 per hour premium for evening / weekends (Packages only) 
> Congestion or parking charges where applicable
> Depending on the size and urgency of the project, we may need more than one organiser (Pricing variable).
> Organising solutions which we may suggest to facilitate new systems
---
Regular support
For regular support the costs will vary based on frequency and will be charged on a pay as you go basis so please get in touch to discuss your individual situation.
---
Deposits
To secure time in our diary, we require a 50% Deposit of the session/package cost.
---
Business Services
As well as helping people to organise their homes, we also help businesses to organise their physical and digital spaces. We currently have a few ongoing relationships with businesses helping them stay sorted so they can focus on what's important!
Some of the areas we have helped businesses with:
> Stockroom Organising
> Office space Organising
> Digital Organising (Files & Emails)
Cost: Variable depending on frequency and project size.
---
Virtual/Online Services & Pricing
Virtual Decluttering & Organising Coaching
Feeling overwhelmed & not knowing where to start is tough, but you may not actually need a professional organiser with you in person to get started. This virtual declutter & organise coaching service can help you to put a plan in place so you can do it yourself. Or we can do it with you but virtually guiding you along the way. Whether it's organising your computer files, emails, paperwork, setting up your home office, organising your wardrobe or kitchen cabinets, we can help you professionally organise it!
Cost: £40 per hour
---
Other Services
Bespoke Decluttering Plan
If you want to tackle an organising or decluttering project yourself, we offer a bespoke ''how-to'' plan to get you started and moving in the right direction.
This service includes a free initial 30 minute discovery phone call, a 1 hour in person home assessment (this can also be done virtually and the length depends on the size of the project) and a fully bespoke plan written up for you to get started. The plan will methodically guide you on where and how to start, what products to purchase, where decluttered items can go, expert tips, and more. You also get as part of this plan two 30 minute follow up calls to check up on the progress and answer any questions you may have.
Cost: The cost for the decluttering plan is £200 and includes all of the above. There may be additional cost for mileage depending on your location if we need to visit you for an in-home assessment.
---
I'm Craig, I'm the owner of A Tidy Mind London & love helping people transform their homes.
I have a calm & supportive approach to working with clients and allow you to deal with the mental clutter too while we sort through the physical ones. Organising is a true passion of mine & after first establishing your needs, I will look at your home with fresh eyes to come up with the right storage, routines and habits that suit your space. I speak 3 languages fluently (English, French & Creole) & conversational Spanish. So please get in touch for a free chat to see how I can help you.
I am a proud, verified member of APDO (Association of Professional Declutterers & Organisers)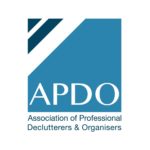 Background
I grew up in the Republic of Seychelles. I was never given an abundance of toys or devices as a child. I played outside (on the beach) & had very little material possessions. My mother raised me with the idea that possessions were not the source of happiness & that I should treasure & be grateful for what I had. At the time, I wasn't happy as I wanted what my friends had! But reflecting back now, I am so pleased that I did not get what I wanted because it was not what I needed. As an adult, I would trade a new gadget for a beach holiday any day!
Being tidy & organised comes naturally to me, mostly due to my upbringing but also because I was surrounded by many different cultures & types of households, as the Seychelles is a very multi-cultural country.
Being a natural declutterer & house organiser helped me tremendously to become self-aware, relaxed & content in my life.  That's not to say I am perfect, I have had many rough patches – but I've always managed to find my focus & lift myself up again. When I did reach those points, I would do a massive clear-out to cope with the stress which did help greatly. It is amazing how the things we acquire can take up so much of your emotional space. I use simplicity, order & focus to help me through any difficult period.
Before stepping into Professional Organising full time, I worked in E-commerce & Customer Service as a Manager & before that Executive Assistant & Office Manager roles. I have worked in Media, Fashion, Pet Travel & Tourism. All these experiences required me to be super organised & meticulous.
I adore animals & care for their welfare. I am the co-founder of a non-profit organisation for Animal Welfare & Animal Shelter in Seychelles called the Seychelles Pet Haven Society.
I have been highly trained and continue to develop my skills on the A Tidy Mind programme & have a qualification in life coaching to support the practical side of my work.
Read more about me in my introductory blog post
I love nothing more than supporting & empowering my clients to find calm through tidying. I enjoy writing about organising too!
Have a read of some of my blog posts:
How to declutter & organise your digital life
How to organise your life (& keep it organised)
Setting up a tidy home/work space
Declutter, organise & 'Spring Clear' your home!
Self Care for your body, mind & home
---
The Team
---
Jayne has a background in nursing & has worked for most of her career on a children's liver transplant ward. She eventually stopped as her family grew in order to focus on them.
She has been a magistrate for the last 11 years, in the adult & youth criminal courts. In both of these roles she needed an organised, structured & focused mind. Jayne is a brilliant professional organiser with a confident & thoughtful approach to organising.
Jayne says:
"I have always enjoyed the buzz & reward of bringing order out of chaos. I realised that I had an ability to organise when I had two children under three & could transform their tiny playroom from a junkyard into a toyshop in a short time. I developed the skills necessary to help people declutter when I prepared my mother to move from a 4 bedroom detached house in which she had lived for 30 years, into a tiny one bedroom retirement flat. She was reluctant to part with anything.
I firmly believe that living in an organised, clutter free space makes the mind calmer & with systems in place to keep things organised, life is easier. I get great satisfaction from seeing the delight & relief on clients' faces when they see their homes transformed."
---
Netta is a creative & imaginative professional organiser. She was previously self employed for over 20 years, working in London's busy portobello specialising in vintage clothing & merchandising. Netta also has experience as a freelance journalist & copywriter contributing to UK magazines & Newspapers. She is fluent in Italian & has a positive, calming presence.
Netta says:
"I have always been passionate about interiors & have worked in this field for many years. If my home is cluttered & disorganised, so is my mind.
I have always loved helping people declutter, organise & style their homes. I love rolling my sleeves up & getting stuck in. I also love flowers & am a qualified faux flower expert.
Being of Italian descent, food is a big part of my upbringing & my kitchen is the heart of my home.  Starting my day with meditation helps clear my mind ready for the day ahead."
---
Incredible service. Craig and his team did a phenomenal job getting our loft space into shape. It had been a mess since we moved in several years prior due to an international move, two children, standard family clutter and lots of it. In the span of just 6 hours on an extraordinarily hot day, they were able to get everything sorted, boxed, labelled and help me decide on what to toss. All while being a lovely calming presence in our home. Craig also consulted (totally accurately) on what boxes would be required. Can't recommend enough. Would be thrilled to use them anytime for any organising project - perpetually. Truly top notch.
Aliza B - London
I knew I needed some help to organise my home for a long time. I just couldn't stay on top of things and didn't know why. I took a chance and reached out to Craig for some help. He made me feel comfortable instantly and any fear I had disappeared. I can now confidently say, this is one of the best investments I have ever made. He doesn't just do it for you but helps you form new habits, offers emotional support and knows his stuff! The service is totally worth it and I have learned so much throughout the process! Thank you!
Sarah - Balham
I don't have words for how much Craig was able to transform my home. It went from somewhere I dreaded being in, to somewhere I can't wait to come home to. He's hard-working, kind, professional and so good at what he does. I will 100% be working with him again in the future and recommending to everyone I know!
Kate Wells - Central London
Netta is amazing. My space feels breathable, fresh, bright and so much lighter. I was even able to watch a film on Tuesday night in my front room! The difference your help made that day is beyond words. I feel able to function and flow so much better already. The follow up suggestions you sent via WhatApp are also a massive help and enable me to measure my progress and keep going on my own.
Client in London who worked with Netta
One year ago I booked a Tidy mind service to help me take action in the decluttering process of my main house in London and my house in France. After a few visits, I started to see a massive difference in terms of the way, my family and I related to things. This whole experience has changed our mindset. Today, having less things, let us enjoy the necessary things we have. Our meter square is more easy to organise and all my 4 children and I, had changed habits for the better. Working on the decluttering process also contributes to work on the decoration Without having to buy. I cannot recommend more this company. They are professional, creative, respectful, and what they do, they do it with their heart. The end result is very satisfying and in my personal case, it overcame all my expectations.
Luisa - Fulham
I can not recommend Craig highly enough as a Professional Organiser. I contacted him because I was in a serious state of overwhelm, which was affecting my mental and physical health. He listened entirely without judgement and then worked with me to declutter and organise my home office, kitchen and garage. I felt more empowered with every visit. He suggested realistic organising habits that I am actually maintaining. I honestly didn't think that was possible for me! If you're on the fence...book a consultation, you won't regret it.
Client in London
Craig was simply excellent! Very informative, great eye for detail and helpful along the way. He understood my needs and took his time to work with me at my pace. He transformed my room, and my wardrobe just looks so much better. Superb service!
Kathryn - Wimbledon
Having become overwhelmed by clutter and general inability to let go of possessions, and getting ready to have our baby, I wanted support to approach our house. Craig is absolutely fantastic; gentle, understanding, empathetic, and incredibly professional. He is a ray of sunshine and enabled us to declutter and rearrange our house in a practical and also beautiful/stylish way. He is able to see how a room could look, make you enthusiastic about the potential for your house, and support you to get to the place where you take ownership and control back over your space. He's a gentle powerhouse; whether you are an anxious hoarder, or a messy person who's just let things slide, Craig is the one for you. Thank you Craig :)
Christina - London
I want to thank you for your support. I'm so glad to have found you. You are my hero.
LSC - London
Very friendly and helpful service I feel that Craig in particular is very supportive and helpful when trying to declutter and let things go.
Andy, Clapham
Find Out More
I offer free virtual or face to face consultations, so why not book one by filling in the form below or by ringing 07423 821 879? Hope to meet you soon!