Setting up a home work space
Since the first quarter of 2020, many people have been working from home where they can. At first, setting up a home work space was a foreign thing to many, and some were set up because they worked remotely already.
For those who are not used to it, you may have an effective home office set up to help you focus, separating work from play. It goes without saying that your work space should be separated from your living space.
Although it sounds great not having to get up early to travel to the office, it doesn't mean staying in bed on your laptop, or on the couch in your pyjamas with the tv on!
Saying this, there are challenges for many people, such as small apartment spaces and no dedicated space to work from. If you live with flatmates or you have a family it can get distracting and noisy. It is important to set some boundaries for the hours you are working and to always take breaks.
Scheduling your day and creating a weekly routine is super important. We can help with this through Virtual Productivity coaching (please contact us)
Scouting around the house for a good work space should be your first step. Sit down in different areas where you feel it might work to try it out.
Do you feel you can focus there? Is it tidy? Quiet? Are there electrical sockets? Is there enough space for you to work comfortably?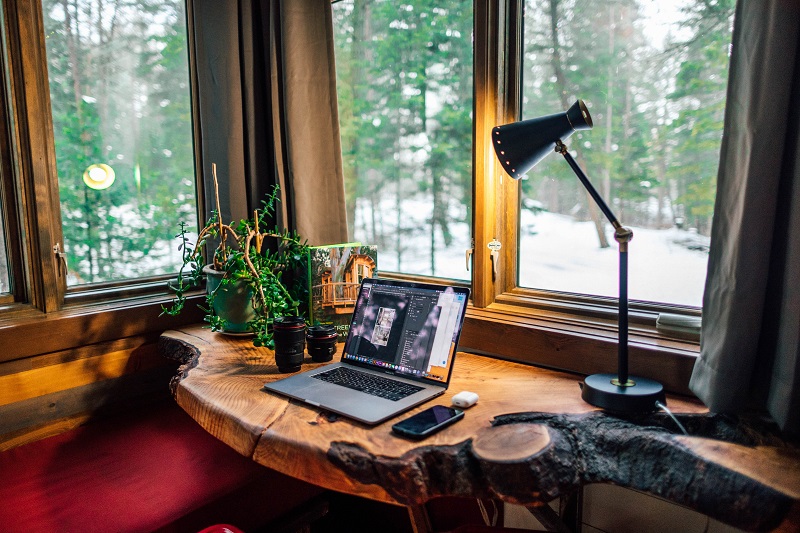 Once you find that space, set a mental boundary that this is a work only area. It will create a mental trigger that will instantly allow you to focus. Any other activity should be done elsewhere. If you mix the two, for example working from your sofa, your work and down time will blend and you will be less productive.
Other things to consider:
Make sure its comfortable enough for you to work with plenty of natural light, you can sit with a good posture and the area is uncluttered. A cluttered space is distracting and will always sway your focus.
No matter what, the area should be organised. Keep on display only the supplies you need for work and nothing else. If you're working on several projects and have paperwork to go with it, only take out one project at a time so your desk is not full of papers.
Key criteria
Quiet, Natural light, Comfort, Separate from living space, Tidy, Uncluttered.
Ideas of where to set up:
Dining room table/kitchen counter top
This is probably the first place people will go to work if they don't have a home office. If you have decided this is where you want to set up, turn it into a proper work setting. Clear everything away non-work related before you start and put everything back after you have finished for the day.
If more than one person is working from home, then discuss with the other person about creating a communal working space. If phone calls need to be made, perhaps consider going into another room to not to distract the other person.
Spare Rooms:
If you have a spare bedroom then you're in luck. You can turn that into your new home office. If you need help organising the space, A Tidy Mind offers Virtual services to guide you through this.
Conservatory:
Conservatories are amazing for home working as there's a lot of natural light and it brings brings the outdoors in.
Garage:
If you have a garage with no car in, then this is a good space to work from too. Make sure the area is clean and not too dark.
---
Whatever space you have, you CAN make the best of it. Contact me at [email protected] if you need a helping hand.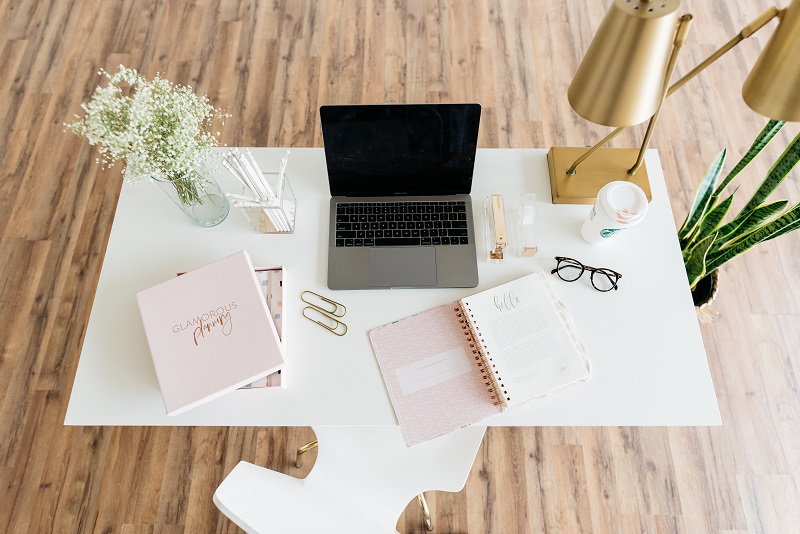 Join Us!
Sign up today to receive a FREE printable guide to decluttering ANY space and monthly emails packed with inspiration to help you on your tidying journey