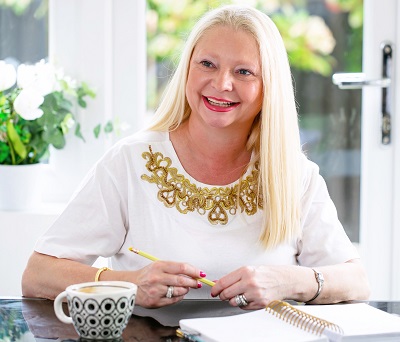 I'm based in Ilkley but am happy to travel to Leeds, Harrogate, Bradford, York and surrounding areas to work with you. I have six years experience in professional organising and decluttering. I have worked with clients who are very overwhelmed, parents/families, older people, children/young people, clients who have ADHD & other neurodiversity & those with hoarding challenges.
To get in touch you can email me, [email protected], call 07956650146, or click the button below to fill out my contact form
Contact Me
West Yorkshire & North Yorkshire Decluttering Service
How Can We Help You?
It has become apparent to me that what any of us need in life is basically shelter, a safe environment, clean clothes, food and water. Belongings are important and can ring joy but an excess of them can cause stress and overwhelm. When I realised I enjoyed helping people get their houses in order, it felt like I had found my calling.
Making A Difference
To date I have worked with hundreds of different clients who have found themselves overwhelmed and in need of assistance to declutter and organise.  Many perceive their situations badly and may fear a negative reaction. I give support sensitively and without judgement.
Every job no matter how great or small is do-able. I am conscientiously eco-friendly, being aware of human behaviour and the impact of waste on the planet and its future. I always seek to recycle / re-use (donate / sell) to reduce landfill.
I have seen how decluttering and organising has made all the difference for clients; their homes are tidier, they feel lighter and less stressed, they are happier and they can enjoy life. At the end of the day I enjoy my work and to see people change for the better makes the work all the more rewarding. If you need help with your belongings at home, do get in touch. We can have a friendly chat about whether it's the right service for you – you won't regret it.
---

Professional Decluttering & Home Organising Service in Ilkley & surrounds
---
Package Prices
£222 – 6 hour BRONZE package  |   £420 – 12 hour SILVER package  (most popular)
|   £792  – 24 hour GOLD package
£5 per hour premium for evening / weekends may apply
More about what exactly is included in the packages

Pay-as-you-go Price
£40 per hour
How can we help you with Decluttering Services & Home Organising?
---
House Organiser Services

Declutter Your Home
Whether you need help to declutter your house or a specific space, such as your office or wardrobe, I will sensitively work with you to declutter your personal space and offer decluttering tips to maintain things.
---

Organise Your Home
Simple habits and routines are at the heart of what I teach. Many people resolve to 'be more organised' but that goal is too big on its own. By breaking down actions into small, achievable 'micro habits', it's possible to learn to be organised even if it doesn't come naturally to you.
---

Productivity Coaching/Time Management Coaching/ADHD Coaching
I have experience in helping people deal with mental clutter and emotional blocks. I also have experience and have completed specific training for professional organising working with ADHD clients. I will work with you on your mindset whilst supporting you emotionally. I can also deliver productivity sessions in person – read more about productivity coaching.
---

Help Moving House
Moving house is an opportunity for a fresh start. You may need to declutter before or during the moving process or would like tips on how to organise your new home to make it work for you and your new space.
I can work with you during the entire moving house project, from packing to unpacking and organisation.
---

Help With Hoarding
I have specific training and years of experience working with those with hoarding issues. I approach every project with empathy and understanding. Whether you have a diagnosed hoarding disorder and need to reclaim some space or simply would like help to let go of items that no longer bring you joy, I can help.
Do get in touch via the contact form below, or email me or call 07956 65 01 46. Congratulations for taking the first step.
---

Home  Staging/Styling
Are you trying to organise with your style in mind or stage your home for sale? Let me help you to present your home at its best. This will involve decluttering, styling & presenting your home in a way to appeal to a range of buyers.
---

Personal Assistant/Home PA
I offer a Home PA or Personal Assistant service to help ease some of your work & can help with admin, making/taking calls on your behalf, answering emails, conducting research, online shopping & much more.
---

Budgeting  Advice  &  Money  Management
If you need to be more organised  when it comes to managing and budgeting for household finances, property renovation projects and business income and expenditure. If you would like me to help you to save money get in touch!
Please see more info on the Budgeting Advice & Money Management page
---
Office / Business Decluttering & Organising Services

Home Office Organising
If you work from home or need a dedicated home working space, I can help you set one up, plan the storage, space optimisation and filing systems. I can help simplify and declutter paperwork and create routines for managing paper and digital information.
---

Business / Commercial Organising
If you work in a contained or open plan office, co-working space, studio or office space rental, I can help you organise and most importantly, choose the organisational habits and systems that work in the long term to maximise your productivity.
---

Virtual Services – from £35 per hour
If you're feeling overwhelmed by your clutter or struggling with organisation I can help via telephone, FaceTime, WhatsApp video or Zoom at a time convenient to you. 

Productivity Coaching
We often feel we lack time, but it's how we manage it that counts. A full audit & review of your time management systems is incredibly valuable. There are ways to automate your time & create a plan for the week which makes you productive. Whether you feel overwhelmed with busyness or need help creating habits that work or help with planning your work or family schedule, get in touch.
More About Time Management & Productivity Coaching
---

Decluttering Service – Remote / Virtual
I don't need to be with you in person to help you tackle those projects you have been putting off. Piles of paperwork, a room that has become a dumping ground. A cluttered kitchen etc. I'll give you a clear, simple process for decluttering these areas and will talk you through it, including where to store decluttered items until disposal can be arranged).
---

Home Organising Service – Remote / Virtual
Organising your home is about creating simple, easy to maintain habits and systems. Everything in your home should have it's place and with the correct routines, I promise, it's possible. I can work with you to create customised routines which work for you & your family and help to; increase productivity, beautifully arrange your home, simplify your day and make you feel calm and in control.
---

Virtual Assistant/Virtual Home PA
I offer a Home PA or Personal Assistant service to help ease some of your work & can help with admin, making/taking calls on your behalf, answering emails, conducting research, online shopping & much more.
---
The Team
---
Rachel
About Rachel
I'm a born and bred Yorkshire girl, but have also lived in Birmingham, London, Salamanca and Barcelona in Spain and Funchal in Madeira and speak Spanish.
Officially, I have been a professional organiser since 2016. In reality, I have been doing it all my life. As a child in the nursery I divided up the room with my skipping rope so that my side could remain tidy and organised, whilst my younger sister's contained her mess! That said, in my role as an organiser, I put what works for me to one side and focus on what will work for you. Everyone's definition of clutter is different so by careful listening and using empathy and creativity, we create a vision, then implement a a state of tidiness you can maintain.
I'm enthusiastic about what I do and love nothing more than to tidy and organise any area of a home. It's just as important to help you adopt new habits and routines so you feel empowered to run your home or workspace smoothly.
Before I started doing this professionally, I gained a lot of insight into decluttering homes due assisting elderly relations when they downsized. They moved from a large family home into a small ground floor flat for reasons of deteriorating health. Given their ages and being war babies, many things had been saved as "it might come in useful" or "to mend and make do", so the house clearing and move was no small task.
I regularly invest in training and professional development and am a verified member of APDO (Association of Professional Declutterers & Organisers)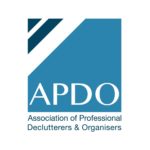 ---
Jo
About Jo
Jo is warm, kind and empathic. Her passion is connecting to people and helping but also empowering clients to help themselves. Whilst she is a natural organiser, she never judges those who find organising challenging. She'll find creative ways for individuals to implement systems and habits that are realistic for them. Clients often comment on how quickly Jo puts them at their ease and they feel like they've known her for years.
---
Vicki
About Vicki
As a HR professional for over 25 years, Vicki has worked with many individuals providing support in a calm, empathetic and friendly way.  Vicki is a good listener, and being a naturally tidy person with a keen eye for detail, is well placed to help others implement systems that work practically.  Vicki loves nothing more than decluttering and tidying spaces to help clients feel less stressed and more organised.
---
Joanna
About Joanna
Joanna has natural empathy and is a great listener. Her background in teaching means she is used to navigating challenging and complex situations. She has always been naturally organised in her home and work but is non judgemental about others who need more support. Joanna believes everyone can and deserves to feel peaceful and joyful in their home or workspace.
---
I just wanted to drop you a quick note to say we have been really impressed with Rachel and the work she has done so far (which is a lot). I am also impressed with her understanding of X's difficulties and her solutions to help her. I must admit I was somewhat sceptical about the whole idea. However, in this instance I am delighted to be proved very wrong. X has asked me to write to the (society they are a member of) and recommend your services to people in a similar situation, which I am more than happy to do. It is sadly, a rare event these days that a service provided exceeds expectations but yours has done just that.
Husband of client in Clitheroe
Incredibly productive day with Rachel and a very lovely lady she is too! Mentally she has benefited me more than I can explain. A Tidy Mind is helping how I feel way beyond I could ever have imagined ( and I will sleep well tonight )
Client in Cleckheaton
Rachel was an absolute breath of fresh air. She is very positive in her approach. She helped me unexpectedly declutter my mind as well as my home. I needed to downsize to a 1 bed place & I was overfaced with so much stuff. I received so much more than I expected from Rachel. A Tidy Mind were a pleasure to work with from the very first call & it's the best 'therapy' I didn't know I needed.
PM - West Yorkshire
Rachel listened brilliantly to what I needed and was such a help. My office was bursting at the seams, and I was running out of space. Piles of paper were building up and the thought of filing it all away was overwhelming. This meant I was having trouble focusing on my work but Rachel came along and gave me constructive advice. She worked very much to my pace and we were able to organise and declutter the space and her brilliant practical advice will allow me to keep the space, and my head clear, going forward.
Sara - Liphook, Hampshire
Find Out More
I offer free virtual or face to face consultations, so why not book one by filling out the below form or ringing 07956650146? Hope to meet you soon.