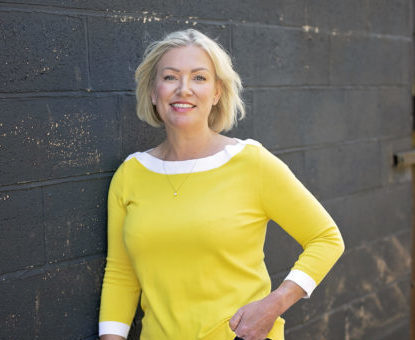 I'm based in Horbury & cover West Yorkshire (Wakefield, Calderdale, Kirklees) & South Yorkshire (Sheffield, Barnsley, Doncaster, Rotherham). I can visit you in your home or help virtually. If you're feeling overwhelmed by clutter or struggling with home organisation, I can help! I offer an empathetic approach to decluttering your home & your mind. All decluttering is completed at your pace with respect for you & your possessions. I'm also training to work with clients with hoarding tendencies & ADHD. Why not get in touch for a free consultation?
You can email me, [email protected], call 07437 203 666, or click the button below to fill out my contact form
I can't wait to meet you!
Contact Me
West & South Yorkshire Decluttering Service
How Can We Help You?
Help  is  here  if  you  need:
to declutter & tidy your home & your mind
to overcome the feelings of overwhelm
assistance in knowing where to start decluttering & the best approach to take
coaching in home organisational systems to simplify your day to day
to donate your unwanted items to local charities or a charity of your choice
to be more productive & work or home
to be more organised with your money & household budget
O U R     P A C K A G E S
£222 – 6 hour BRONZE package   |   £420 – 12 hour SILVER package   |   £792  – 24 hour GOLD package
£5 per hour premium for evening / weekends may apply
More about what exactly is included in the packages
---
Decluttering
I can help you to clear the clutter & organise; your whole house, one room, your pantry, your wardrobe, your garage / storage unit, your paperwork, that cupboard you throw things in when you don't know what to do with them.
I offer an empathetic, compassionate approach & I'm a great listener.
I'll coach you on where and how to start & I'll motivate you – just think of me as a personal trainer for your home.
I make decluttering fun!
---
Home  Organisation
I offer coaching in home organisation systems which will help you to simplify your morning, evening & weekly routines to ensure they work successfully for you & other members of your household.
If you feel you've neglected your home organisation due to; trauma, illness, bereavement, a disability or divorce I can help you to get back on track.
---
Professional Organiser Mentoring
Due to my experience of running a successful organising business, I offer mentoring to new professional organisers or those interested in starting out in the industry. These are bespoke sessions on Zoom or by phone and I charge £50 per hour. Please email me if you would like to book.
---
Productivity  &  Time  Management  Coaching
We have 168 hours a week at our disposal, 112 if we sleep for 8 hours a night.  If you would like help in making those hours more productive then this is the session for you. It's a great eye opener into how you currently spend your time & a way to review which of your activities actually add value.
I can travel to your home or place of work to provide this service.
Please see more info in the virtual section above or the dedicated Productivity Coaching page.
---
Home  Staging
Are you trying to sell your home? Let me help you to present your home at its best to aid a speedy sale. This will involve decluttering, styling & presenting your home in a way to appeal to a range of potential buyers.
---
Moving  Home
Are you moving house? Why pay to transport possessions you don't want, need or love. I can help you declutter before, during & / or after your move. I can liaise with removal companies & co-ordinate tradespeople.  I can help you unpack, organise your new home & suggest storage solutions if help is needed.  I can take the stress out of your move!
---
Budgeting  Advice  &  Money  Management  (also  delivered  virtually) 
I have extensive experience in managing & budgeting for; household finances, property renovation projects & business income and expenditure. If you would like me to help you to save money get in touch!
Please see more info on the Budgeting Advice & Money Management page
---
Mindfulness
A clutter free, well organised approach to all aspects of our lives helps us to concentrate on; relationships, being creative, being productive & enjoying our homes as the sanctuary they should be.  I believe this is essential for positive mental health.
Many aspects of our lives can cause a cluttered mind.  These may be; belongings, relationships, excessive emails, unopened post, habits or ineffective administration procedures.  I can help you to identify your personal clutter so you can take positive steps towards achieving a calm mind.
Caroline
About Caroline
I have owned A Tidy Mind West & South Yorkshire since 2018. My family call me the queen of lists and I've been in my element over the few years renovating my Victorian home, which has been a dream come true. The move from my previous house sparked my passion for decluttering & organising, after realising just how much clutter I was storing & the impact this was having on my mental health.
My husband, teenage children & I now live happily in a comfortable space. We surround ourselves with lots of valued & useful possessions, each with their own home, so if & when it gets untidy (which is does) it's easy to tidy & organise once more.
To provide a professional decluttering and organising service, I draw on my training, experience & continuous development of my skills. I continually tweak & improve my practice so I can offer the best service to my clients. I enjoy being a valued & integral part of the A Tidy Mind team.
---
A phrase that sums me up:
"Smile & be kind, it's infectious"
I also love this quote by Eleanor Brown:
"Clutter is not just physical stuff, it's old ideas, toxic relationships & bad habits. Clutter is anything that does not support your better self"
---
The Team
---
Jo

About Jo
Jo is a natural organiser, with a passion for helping people. She takes great pride in her work and is known for being compassionate and diligent. Jo is is enthusiastic about the link between tidying and wellbeing and believes that creating a tidy and organised environment, is often the start of big positive change in our lives.
---
Tara

About Tara
Tara has been helping clients who are overwhelmed by clutter, go from chaos to calm, over the last two years.
Tara exudes compassion, empathy and understanding and as a Mum of children with additional needs has tonnes of experience in sustainable home organisation habits and routines, in neurodiverse households.
---
Sonia
About Sonia
Sonia is proof that our decluttering and organising systems work. Having been on her own personal tidying journey. She has gone from overwhelmed client to an almost fully booked Professional Organiser and the transition has been an absolute privilege to witness. Sonia's natural warmth, compassion, empathy and humour make her a joy to work with.
Sonia's experience is successfully helping many regular clients and we hope their feedback will help others, struggling with clutter, feel able to ask for help.
---
What can I say about Caroline? Simply amazing! Caroline is transforming not just our home, which was cluttered to the rafters, but also changing the dynamic of our whole family, in such a positive way. Anyone with a clutter issue will know that it can have such a devastating effect across every aspect of your life and personal relationships and trying to find a long-term solution is a massive challenge. After years of trying to sort the issues with numerous outside agencies, Caroline totally gets it. Caroline works closely with my Wife and the family. She is not the kind of person who just comes in and clears everything out – she really understands the psychology of what is behind the problem and works exceptionally hard to be gentle in her approach. She empowers you with new tools and skills, working in partnership and at a pace you are happy with. Caroline has given us a genuine light at the end of the tunnel and in my very humble opinion, is the very best.
Client in West Yorkshire
You've gently helped me shift my mindset on what's comes into my home – to say that's been life changing doesn't seem enough
Client in Woolley, Wakefield
What a find! Caroline was absolutely fantastic. I was quite nervous at first because I wasn't sure what to expect but I needn't have been. Caroline put me at my ease straight away. She went through the options step by step and made recommendations that suited everyone's needs. What a massive difference it has made to go through this process. It has benefited us all significantly...thank you for making it so easy!
Client in West Yorkshire
Completely life changing. Cannot recommend A Tidy Mind enough. We are a much calmer, happier household thanks to Caroline.
Client in Horbury, Wakefield
It's beyond my wildest dreams to see how you and X are getting on – words can't describe it …. I see a future …..
Partner of client in Barnsley
I found Kate searching desperately for someone to help with my house. My mental health had deteriorated massively, and unfortunately my house took the brunt of it, it was cluttered and unorganised. Kate came in with such a helpful and caring attitude and helped me physically and mentally with a place that was supposed to be our safe place but didn't feel good to be in. I now feel like I can enjoy my home and actually want to be here. Kate has helped teach us tools to use so it doesn't return back to what it once was. I can't thank you enough Kate. You're an amazing person and you offer a service that literally changes peoples lives. Thank you again
Jess - Bradford
Thank you, I really enjoyed today, felt so much calmer tonight in the kitchen even after one session. I think this is going to be addictive.
Client in Sheffield
Thank you so much for your help. We are loving the kitchen now, it's actually a pleasure to be home!
Client in Leeds
Caroline has changed my life. She understands the emotional impact of clutter and the overwhelming nature of it. She is so kind, sincere, organised and respectful. Would thoroughly recommend her.
Sue Ellis - Leeds
Fantastic session Caroline. I can now sleep peacefully knowing I have a tidy space.
Client in Leeds
Netta has made a really beautiful difference to my life and I appreciate it deeply. I also sleep so much better after her sessions. Sending big, big blessings to her for all her help.
Client in London who worked with Netta
I was introduced to Caroline by a mutual friend. I had a room full of family history and junk , I was simply overwhelmed and felt unable to begin. With Caroline's kind and considerate guidance I have achieved a tidy and useable home office. We have several further appointment in the diary and I cannot wait to get the rest of my clutter organised. Thankyou so very much Caroline, I am truly grateful for your help.
Helen Braide - West Yorkshire
An excellent talk, one of the best we've had, our ladies thoroughly enjoyed it, thank you.
Feedback from a WI Talk
"We're making nice memories today Caroline aren't we?" (This was a comment from a client with learning differences that I'm helping with home organisation to live independently)
Client in Halifax
Eventually I let Caroline into my home office - having just moved house! With her calm and can do attitude we did so much and I was shocked at what we threw out. It was much needed and wouldn't hesitate in recommending her to anyone looking to 'see the wood for the trees'. Great work.
Michelle Poole - Yorkshire
Caroline has changed my life - my husband is super impressed that I have gone from an overwhelmed stressed out mother to someone who can slowly but surely work my way through the house decluttering and ordering my life. I look forward to her visits as we get so much done but I also take away what I have learned and gained confidence in to carry on the good work in between sessions. I would move her in if I could! Love her.
Zoe Brown - Yorkshire
I really recommend Caroline's services and she really helped me as a single mum of 2 under 4. Caroline is really great at what she does. She is very compassionate and kind, as well as full of practical tips and tricks. The time spent together is so valuable and she will take any unwanted items away and you know they are going to good homes which is so helpful for me. But even more than this for me is the mindset shift. When my children outgrow something I will decide if I'm keeping for a while or donating/selling early on and I've been much better at only allowing things in my home which add value and have a home. Its an ongoing process but I feel so much better, and much less overwhelmed. I have realised that space in a home is so important and my mind does feel so much clearer and happier
Stephanie Quinn - South Yorkshire
Caroline is A-MAZING! With a special gift of putting you at ease, you know instantly you are in good, caring, kind and professional hands. The tips she shares are life changing - literally and help me be on top and the better version of myself! Thank you Caroline. See you soon
JoJo G - Yorkshire
I would recommend Caroline unreservedly. She helped me with some major decluttering in several rooms of the house. After each visit I felt simultaneously calmer and more energised. Caroline helped me take back control of my space. She patiently guided me through at my own pace without any pressure and gave me loads of life tips along the way. A lovely person, with heaps of empathy and positivity, I found our sessions to be very therapeutic, thank you Caroline
Catherine Beres - Yorkshire
Caroline was fabulous and even a few years after her visit I'm still more organised than before. Definitely worth the investment.
Heidi Bingham - Yorkshire
Find Out More
I offer free virtual or face to face consultations, so why not book one by filling out the form below, calling me on 07437 20 36 66. Hope to meet you soon!