An introduction to Victoria – A Tidy Mind in the West Midlands!
Exciting news! A Tidy Mind has recently expanded from Yorkshire to the Midlands area. Victoria has passed her training period with flying colours & is now covering Warwickshire, Worcestershire, Shropshire, Herefordshire & Birmingham. She has the perfect mix of skills to be a Professional Organsier & Declutter Coach because of her empathy, compassion, optimism & creativity. I'm delighted to include her introductory guest blog below so you can start getting to know her.
Kate (A Tidy Mind Founder)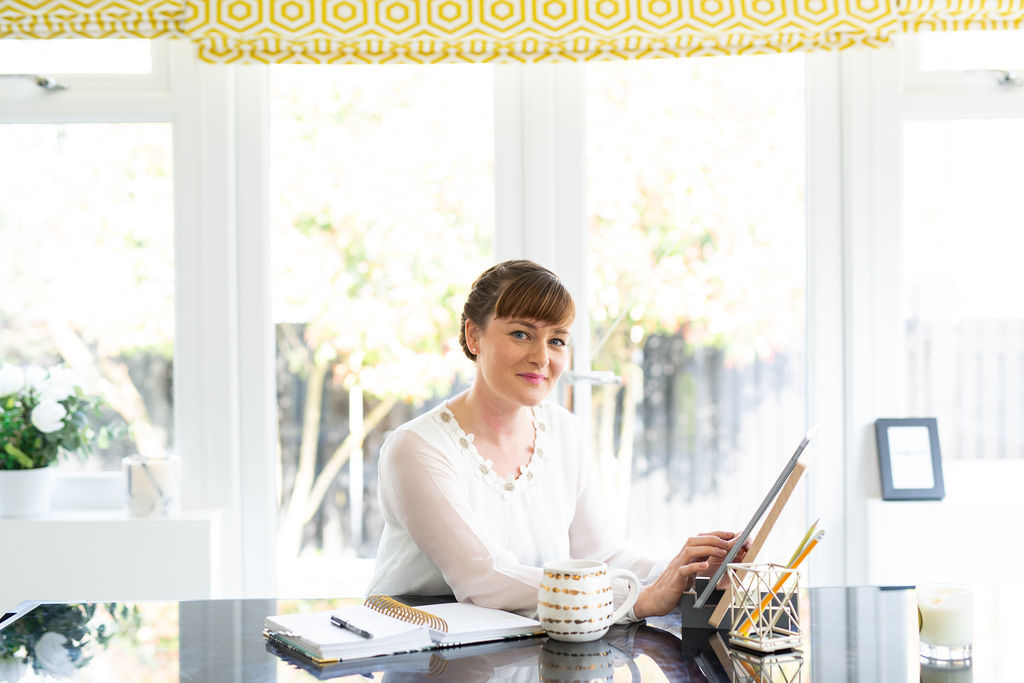 Hi, I'm Victoria & I wanted to take a moment to introduce myself. I run the West Midlands & North Cotswolds branch of A Tidy Mind & I help people declutter & organise their homes.
Gaining awareness
I think I was a little late to the party when it came to understanding the effect that my environment has on me.  I grew up with a very organised, neat & tidy mum, which I am certain now I was not nearly grateful enough for. I simply wasn't aware of how much easier she made my life!  When I turned 18, I went off to University a 3-hour drive away.  My dad would drive me there each term & I can still hear his advice to think about only packing essentials in my head now.  I on the other hand was busy loading up a glittery cowboy hat & a stuffed sunflower toy into the back of the van.   I was also known for carefully balancing my goldfish (in his bowl) on my lap for the whole 3-hour journey, around every roundabout and every bump in the road.  Although these things brought me joy at the time, in hindsight I can see I was holding on to them to create security in my new life rather than focusing on the person I was in the here and now.
Walking the talk
When I finished university my, now husband, and I spent a year….well not quite a year for me, I came home early having broken my leg, more on that another time…..travelling & working across Thailand & Australia.  I loved the freedom of only having possessions that I could carry with me. I adored moving from place to place & all the excitement & new experiences.  Eventually like most of us, I decided I needed to get a proper job & found my calling inspiring people from all walks of life to set goals for themselves & achieve them. 
Losing my focus
Gradually though, I accumulated more and more "stuff" and "things" which only increased when I had my son & the sea of baby items, all deemed to be essential, & that my son would surely be damaged forever if I didn't own, found their way into my home.  It was whilst on maternity leave that I reflected on this & how all my possessions in my home seemed to be working against me and I was spending all my time trying to tidy and organise them all & less time enjoying my home and spending time with my family.
Taking back control
I decided to make some changes & gradually decluttered each & every area of my home, surrounding myself & my family only with items that we used, that we thought were beautiful, or preferably both.  The affect that this had on me was enormous.  I have more time, I know where things are when I need them, & when I come home I get a feeling of light, space & calm that I previously thought unachievable.
Finding my calling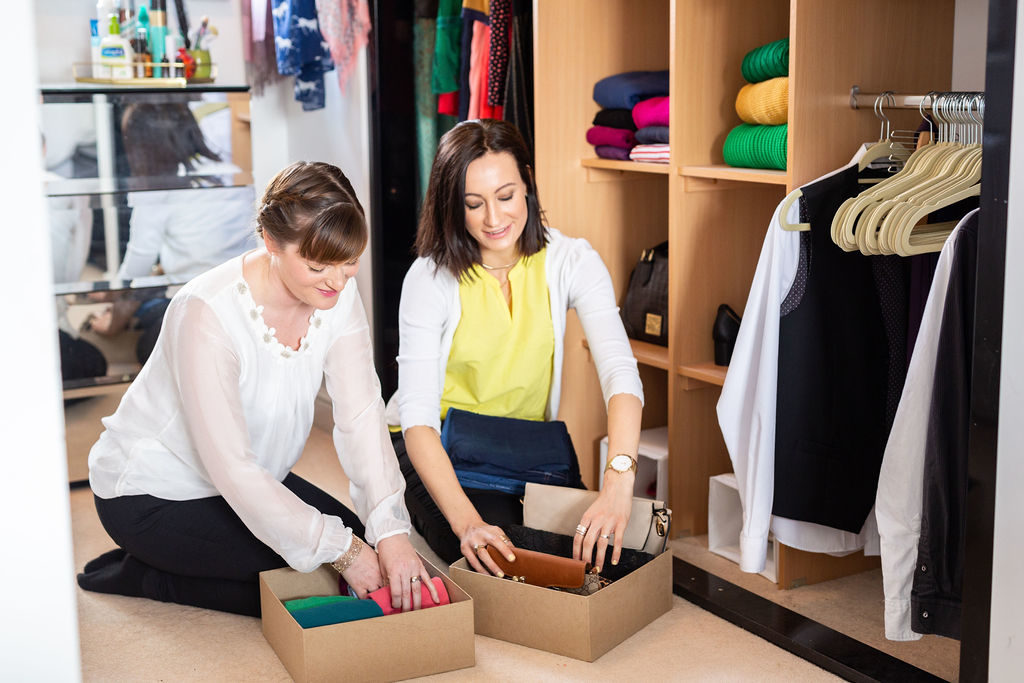 It was for this reason that I knew I needed to inspire others to achieve these feelings in their own homes.  Training as a Professional Organiser was a natural step for me to do this.  Supporting people to create calm in their homes & heads as well as extending the life of decluttered items by passing them on to those who need them.
Thank you Vic for giving us an insight into your life & why you are such a natural at helping people declutter & organise their homes. If you're based around the Midlands or North Cotswolds and would like a free consultation to see how Vic could help you, please email [email protected] or visit her page. You can also follow her on Facebook & Instagram.


Join Us!
Sign up today to receive a FREE printable guide to decluttering ANY space and monthly emails packed with inspiration to help you on your tidying journey