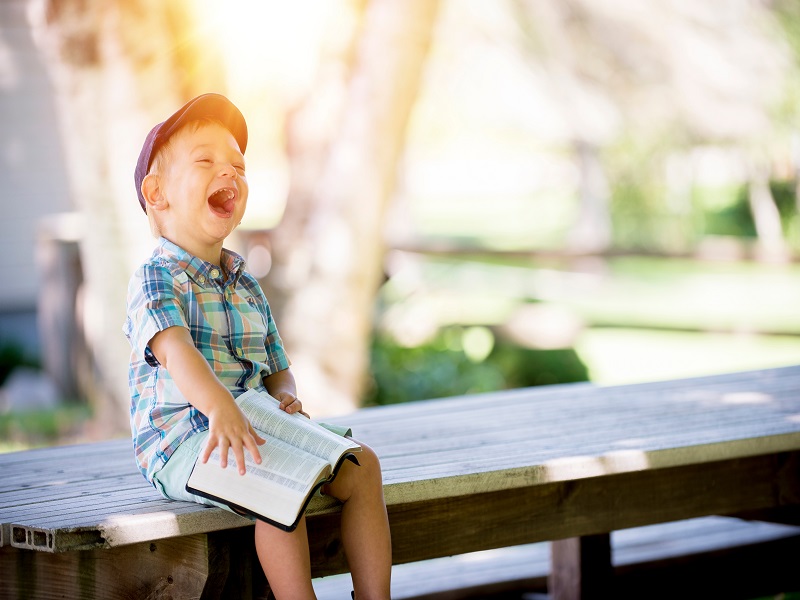 Have you just moved into your brand new house? Congratulations. Now comes the duty of being an organized parent. If you have young children, this duty might feel even more demanding, so we're here to share our toys storing tips.
You will face several daily challenges involving your family, especially when it comes to keeping your children entertained. Keeping them engaged and entertained helps you do the chores around the house without any hassles.
According to https://www.gamequarium.com/ children learning toys can be an excellent way to keep them engaged and also provide educational benefits at the same time.
If you have young kids, chances are you'll soon be faced with a big box overflowing with children learning toys that need to find a home in your new house – but where should they go?
That is a question that many parents face these days as their child's collection of learning toys grows through purchases, birthday gifts, and hand-me-downs from other siblings. When you first bring those beautifully wrapped boxes into your brand new house, you will need to find a place to store them.
Kids are messy by nature, and they tend to get rid of their toys in no time, which makes keeping their favorite possessions "organized" a never-ending activity.
The good news is that you can make every child's room neat with ease if you follow these three easy tips:
1)Label the boxes
In an ideal household, each toy would have its labeled box. However, we try to avoid buying too many plastic containers in our house because of space limitations. Instead, we use large cardboard boxes from online orders or moving companies to store most of our toys. That works just fine, too, of course and remember that one of the best toys storing tips is to use what you have.
Creating a label with your kids is an excellent activity that helps them get accustomed to their new room and makes the "storage process" more fun. Moreover, it will make future toy searches easier for you and your child when they know exactly where to find what they're looking for.
Not only is it cheap, but you can label them in a way that makes sense to anyone in the household by using a dry erase marker on tape or labels/stickers for smaller items such as cars, games, dolls, etc.
For younger children, write their name with the item next to it so when they're older, they can self-serve whenever they want without looking around frantically for what they're looking for. Of course, if you want to go the extra mile and label each toy box, even better.
2)Come up with a storage method
Use your imagination, which will soon become a habit you won't forget. It's incredible how many options there are out there, and it just takes creativity and an open mind to come up with something suitable for your household.
For instance, you use our existing cabinets underneath your kids' bathroom sinks for smaller toys such as cars, dinosaurs, etc. The high wall shelves in their closet work well for more oversized items such as Lego sets or board games, while the deep dresser drawers hold clothes/shoes.
You can use any shelving area of your house to store toys without letting them take over the room. Some people even place them on top of their refrigerators or stackable shelves found at most hardware stores.
It's important to put all toys in clear bags so that you can easily spot them when needed and keep track of how often they're getting used by children. It may sound overwhelming but don't be discouraged because it will become second nature after a while.
Don't be afraid to get creative but always remember your limits because not all toys may fit in the given space at first. Over time, you can constantly rotate on some of their toys to make room for new items or find new places where the box will be stable and upright.
3)Rotate the toys
This is probably one of the more critical factors that we try to do. You may have already heard this before, but we use a redo box containing toys/items that need to be rotated and organized every 1-2 months.
We do this because some toys don't get enough use, and eventually, children tend to lose interest. First, look for toys your children haven't touched in a while or those your child doesn't seem too excited about and trade them with different ones from the redo box.
This way, there will be new items waiting for them each time they open their toy boxes, and it's also another good activity for you and your kids to bond over.
The idea behind it is to clean your kids' rooms from clutter and rotate the toys so your child can experience a variety of play options.
Most parents have been doing it for over a year, and we have yet to take them out of the box to purchase new ones. Their old toys seem almost brand new after rotating regularly, and our kids don't seem bored by it because they're constantly playing with something different.
You can go a step further, and you can even pick a day of the week to rotate the toys, so everybody in the household has their time to spend with them.
Being organized as a parent doesn't have to be difficult if you're open-minded and willing to do things that work for your family.
---
By following these three toys storing tips, you will save money on boxes over time while increasing your child's imagination and tolerance level towards other types of toys not previously included in their "rotation" box (if they play like that)
Hope this helps.
Have fun with your little ones.
Join Us!
Sign up today to receive a FREE printable guide to decluttering ANY space and monthly emails packed with inspiration to help you on your tidying journey