The home is where the heart is, so who doesn't want to avoid clutter and mess? No one likes chaos, but it's not easy to keep up with the housework and maintain a social life, work life, and leisure time. Trying to juggle every aspect of your life is hard work, so you put aside the less fun and meaningful tasks, like housework and chores – that's perfectly understandable. Then comes the vicious cycle of putting off your cleaning, building up a list of duties, and not wanting to do it because the list is so big.
Cleaning and decluttering don't have to be a tiresome and monotonous task; there are many home improvements that you can make to make your life that much easier. It's all about organisation, habits and feng shui, making sure that the logistics of your home make sense. Cater for yourself and all the frequent tasks you have to do. Make space and eliminate all the unnecessary items you have in your home and replace those with functional components that will assist with your daily duties. 
This doesn't mean chucking out everything you own and having only the bare necessities. It's about realising what is serving absolutely no purpose, both functionally and aesthetically, and disposing of it. That's what clutter is, having things for the sake of having things. Building up shelves and boxes and rooms of clutter is easily doable; you do it without realising, and then you'll get to the point where you'll find that you've simply got too much stuff and not enough room. There will be a eureka moment where you just know you must do something about it.
After having a clearout, you'll need to repurpose that newly found space you've made; with that, you can enhance the logistics of your daily routine. Make space where space is space is needed, and think about how you're going to remodel the organisation of how you function day-to-day.
Easier access to your garden
Your garden is an extension of your home. It serves many purposes, some that may not have even crossed your mind. Your garden can be used for storage, drying clothes, fixing items, for kids playing, time spent relaxing, exercising, and the list goes on. Neglecting your garden for whatever reason can mean you stop using it altogether; many allow their garden to become overgrown and a last-minute thought.
Going back and forth to your garden can be painful for many households. You might have awkward access to your garden. Whether that's things in the way of your back door, an old tight doorway, narrow pathways, or it's just not a nice garden to go into. You must combat whatever it is that is making you neglect the use of your garden. With the use of your garden comes the ability to do much more in your home. 
If you've got bins and recycling boxes outside your back door, move them away to a more suitable location, and allow yourself to have more accessible use of your back door. If your backdoor is dysfunctional and isn't fit for purpose, invest in Patio Doors. They can open up a whole new way of living within your household and add value to your property. If your garden is overgrown and messy, clean it up, and do some gardening. You'll want to be in your garden if it's tidy and pleasant. All it takes is that initial motivation to get the ball rolling, and once you've cleaned it up the first time, you've got the hard bit out of the way. 
Using your outdoor space is an excellent way of helping with cleaning, decluttering, and staying on top of those necessary activities. All it requires is a bit of a push and shove to make those moves to utilise your garden, and you'll never look back.
Introduce a utility room
Not everyone has the space of a utility room, granted. However, it's possible to repurpose an existing room into a utility room or share that purpose with another place. If you can condense all your white goods into one room, you'll be making life much easier for yourself. Instead of running all over the house to complete your individual tasks, you can do it all from one place, saving time and leg work.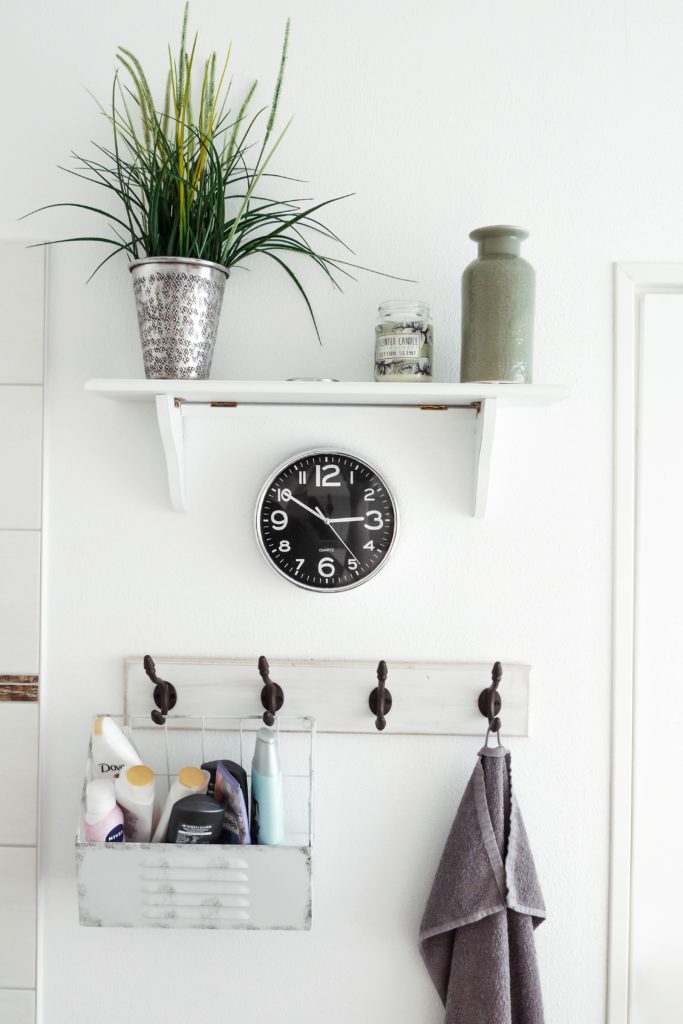 You don't have to stop at white, either. If you've got the space, make it your ironing room, folding room, storage room, or whatever room you like. Compact as much of your cleaning to a singular space without cluttering it, and you'll undoubtedly notice a difference. Life is much simpler if you can operate out of a single space instead of having to venture to every nook and cranny of your home. 
Think smart about the organisation of your utility room, wherever it may be. You must don't clutter it with too much or organise it poorly. Stacking your whitegoods appliances is generally a good idea; it saves space, and if you're stacking a washing machine with a tumble dryer, you can transfer all the clothing in one swift move and don't have to worry about traipsing it across the room or house. Ideas like this will make your life much more effortless and add much-needed space.
Revamp your kitchen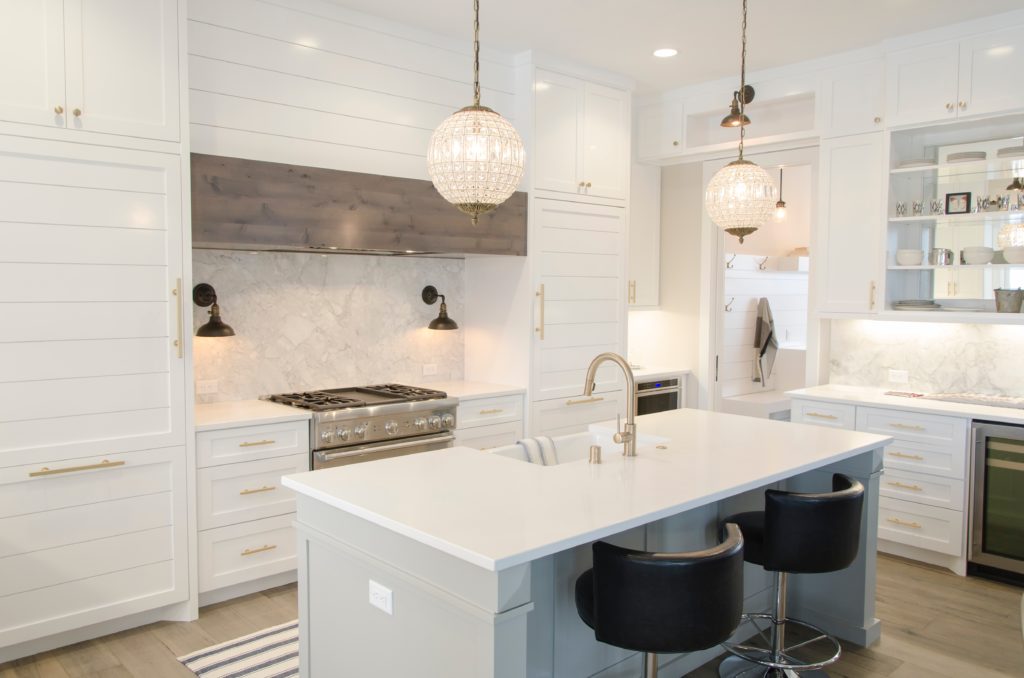 If you don't have the use of a utility room, you're more than likely going to be using your kitchen as the home for your white goods appliances. Therefore, the kitchen will be the heart of 90% of your cleaning. It'll be where you wash clothes and clean the dishes. It'll be where you keep the cleaning products, mops, and buckets. So maybe revamping your kitchen will allow you to completely re-strategise your daily routine and add those vital elements to make managing your home much more straightforward.
To revamp your kitchen, you don't need to completely rip out the existing one and put in a new one. It doesn't have to be an expensive job. Rebuilding a kitchen from scratch can be lengthy and costly, so you don't have to resort to doing so. You can make amendments to the existing infrastructure and make improvements based on the negatives of your kitchen space. Is your sink too small? Get a larger sink or a deeper one. Need more cupboard space? Make your cupboards taller or wider. Or substitute counter space for more cupboards. It's all about making sense of what you need and don't need and making compromises based on that.
Understandably, you'll be unable to make space out of thin air. It's about managing your space and being smart with your organisation. Your kitchen is the hub of many homes, so ensuring that you're getting the absolute best out of your kitchen will significantly change how you approach your housework. 
Your house is the base of all that you own and have. It's where you and your family reside, and having a clean home often means a happy home. The aim is to make your and your family's housework as effortless as possible so you can spend your valuable time doing more of what you want. Home improvements, if executed correctly and with the right thoughts in mind, can make a huge difference in how your life functions on a daily basis.
If you feel overwhelmed with your home and belongings in it, we work with clients in Yorkshire, London, the West Midlands and Glasgow. Get in touch via [email protected].
Join Us!
Sign up today to receive a FREE printable guide to decluttering ANY space and monthly emails packed with inspiration to help you on your tidying journey