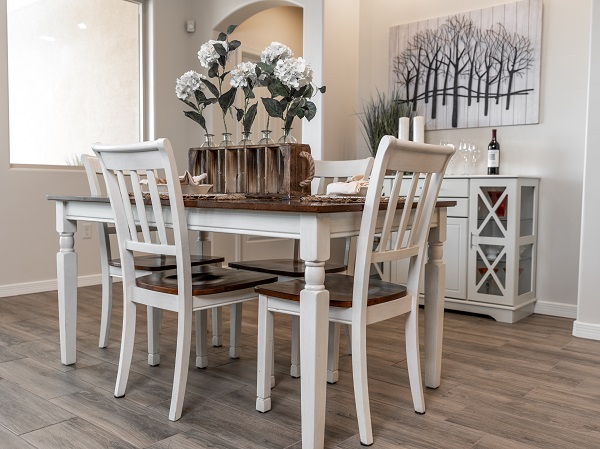 As thoughtful family members, we want the best for our older relatives. Sometimes we may visit their homes and see random objects cluttering their rooms. This may be especially true of older adults in independent senior living who are unaware of beneficial methods to clean out their homes. The concept of upcycling can be especially appealing to the older generation and they may be keen to explore this option.
Upcycling can be a way to help seniors and their loved ones clear out items in their living space. It is a fun activity for seniors that also aids with their mental health. Read on to learn more about how upcycling can help seniors declutter their space.
1. Reusing Worn-out Furniture
If your senior relative has furniture or other accessories that are worn-out and taking up extra space, then upcycling can be an ideal solution. Upcycling reuses existing materials and reclaimed objects. This process converts these items into new, more useful products that your senior relatives can use as furniture.
By sanding down a lesser-used bookcase and adding a new coat of paint, for instance, you can reuse it as a nightstand. The examples of reusing worn-out furniture and upcycling them are numerous. These include:
Taking an unusable bench and creating a cushioned seat
Turning a ladder into a stylish clothing rack
Reusing a fallen door and converting it into a dinner table
The possibilities for upcycling worn-out furniture are nearly limitless.
---
2. Clearing Out Clutter
Have you ever been to your senior relative's house and wanted to remove some random accessories or items that were taking up space? Upcycling can be the perfect solution.
Upcycling can take these found items lying around the house and turn them into functional furniture or decorations. One couple took Mason jars and turned them into a chandelier. Old plastic bottles? Buy a few pots at a local nursery, and you can turn each one into a mini greenhouse. Now both you and your senior relative can enjoy a bit of gardening together.
Upcycling can help clear out some space in the area. It can also create new, fun ways to spend time together with your senior family member.
---
3. Creative Activity that Aids Mental Health
Speaking of recreation, if you're at your older relative's place and want an activity to participate in, then upcycling can be a fun way to bring you together. This artistic hobby brings out creativity, making for participation that can also benefit seniors' mental health.
This form of creative activity has therapeutic advantages for older adults and their mental health. A 2011 study by the UK Mental Health Foundation showed that participatory arts could positively impact the mental health of individuals aged 60 and older.
Engaging in these activities helps to exercise the brain, improves communication, and reduces the sense of isolation.
Upcycling can be a great way of reusing unwanted items and bringing relatives of all ages together. In particular, it can aid senior relatives and help them declutter their space. With these tips, older people can use upcycling to help their homes and benefit their mental health.
---
---

About the Author
Jennifer Bell is a freelance writer, blogger, dog-enthusiast, and avid beachgoer operating out of Southern New Jersey.
Join Us!
Sign up today to receive a FREE printable guide to decluttering ANY space and monthly emails packed with inspiration to help you on your tidying journey