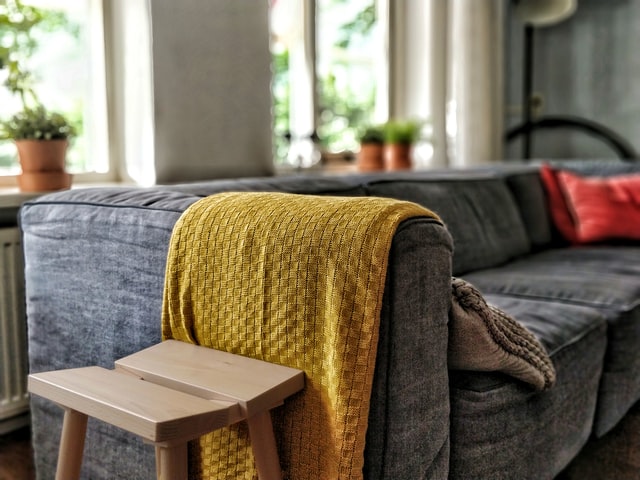 Purchasing your first home or relocating can be one of the most important milestones of your life. Like any milestone, it can be an emotional time. Becoming a homeowner or moving house is an exciting, albeit stressful, time in someone's life. It also usually marks the ascension into adulthood. It means a fresh start, a new neighbourhood, new friends, and the promise of fresh furniture. New properties come with much empty space that needs to be filled. One of the most important spaces is the living room. Aside from the kitchen, the sitting room receives the most footfall in the entire property. Perhaps as it's the area in which you, your family and guests will relax, eat and read. You might also entertain, game, drink and more. One of the most important investments you'll make in your new living room is your sofa. It will most likely be the location where all the above activities occur. Therefore, it's understandable that you'll want to ensure you invest in a piece that will last you and your family for years to come. When purchasing a new sofa, there are several factors to consider, from colour choices to taking measurements. We list several below:
Collect Fabric Swatches  
Unlike other furnishings for your living room, more significant objects can't be taken home first to see if they suit your space. This certainly makes your decision harder. Fortunately, most retailers allow potential buyers to take home fabric swatches of the materials they like. It can really help visualise a full-size furnishing of that pattern in their space.
Without collecting fabric swatches, it can become increasingly more challenging to judge whether or not a furnishing will suit a room. The scale of a pattern repeat or how the light in a room could alter the sheen or colour of the fabric is important too. Depending on which retailer you use, ask whether the fabric swatches they offer are free or obtainable for a small fee.
If the whole living area is in desperate need of a fix-up, you could ask your chosen retailer if they have any paint, wallpaper, or flooring samples that you could collect. Once you've gathered a selection, you could experiment with the swatches you've collected. You could even create mood boards which will further help you plan out your new living room.
On the other hand, if you don't consider yourself creative, there are a variety of mobile applications that can help you with your interior design needs. Suppose you want to determine whether the leather corner sofa you've seen will fit into your new sitting room? You could download apps such as RoomScan Pro and Photo Measures. They collate and keep measurements on your device for furnishings, floor space, wall space and more. Both are incredibly useful for determining what you can and cannot fit inside your home.
Measure Up
Who could forget that iconic episode of 'Friends' in which Ross avoids paying the delivery fee for his new couch by carrying it to his apartment by himself? Unless you want your situation to turn out like that episode, we recommend you measure the space. This will ensure that the sofa will not impede traffic or overpower the room.
Start by measuring the wall the sofa will rest against. Consider the floor space and the width, height and diagonal opening of your home's doorways. Refer to these as you shop for your sofa. All is not lost if you find that your chosen sofa is slightly bigger than your doorways though. In the worst-case scenario, you could remove the door from its hinges for a little extra room.
Depending on the style of sofa you opt for, you may find that its legs can be removed to make transportation and delivery more straightforward. Before you set your heart on a particular sofa style, it may also be worthwhile to narrow down on type of sofa. What will be best for your living room? This may be a corner sofa, a loveseat, an ottoman etc.
Since sofas come in a range of styles, it's worth spending a little extra time deciding what will suit the style of your space. So too, think about the functions you wish to use it for. Suppose that you are leaning towards a corner sofa? Consider browsing the range from Denelli Italia. Whether you're looking for a leather corner sofa, a fabric, velvet or otherwise, Denelli have a range of corner sofas cater to various tastes, colours, and textures. For more insight, look at their website or visit their showroom in person and see how their team could assist you with your sofa purchase.
Evaluate The Frame
A sofa will most likely be one of the most significant purchases you'll make for your new house. So, it makes sense that you'll want to ensure that it'll last you and your family for a lengthy amount of time. The longevity of a sofa can be determined by the quality of the frame. After all, having a robust and sturdy frame will ensure that the couch will keep its shape.
Generally, kiln-fired hardwood is considered the best option if you're looking to purchase a sofa that will last for a long time. Since kiln-drying removes all the moisture from the hardwood, it is easier for the frame to hold its shape over time. Another tell-tale sign of a reasonable frame is glued, screwed, or dowelled joints. Plus the addition of reinforcing blocks in either corner for extra strength. In some instances, you may find that some sofas have multiple layers of plywood covering the frame. This can also be good for providing additional support and strength.
We recommend steering clear of frames constructed with plywood, particleboard, or metal. Especially if you can see them held together by staples. Worst-case scenario, if you must go for a sofa frame with a plywood frame, then choose carefully. Ensure that it has multiple layers of plywood (around eleven to thirteen layers) to have the best chance of longevity.
Comfort Is Key
With the sheer variety of sofas available now, it can be easy to overlook the interior, favouring an attractive exterior. However, it's important to remember that the inside of a sofa is just as important as the outside. It's one thing for a sofa to be aesthetically pleasing, but if it's uncomfortable, it isn't beneficial; therefore, your chosen sofa must be a mixture of the two.
Sofa filling is generally made from one of the three F's: feathers, fibre, or foam. When it comes to comfort, generally, feathers are the cosiest, but this comfort can come at a high cost and requires daily maintenance in the form of plumping to keep it looking full. In contrast, foam and fibre are a good option for those with allergies or who want more support but may flatten or lose their shape over time.
If you'd like the best of both worlds, we recommend opting for a combination of feathers and foam. This option gives you the comfort you need. The feathers give you just the proper support to keep you from sinking to the floor. When purchasing a new sofa, depending on your chosen retailer, they should have a range of feather and foam options for you. This may include feather-filled back cushions and foam/fibre seat cushions or vice versa.
Join Us!
Sign up today to receive a FREE printable guide to decluttering ANY space and monthly emails packed with inspiration to help you on your tidying journey