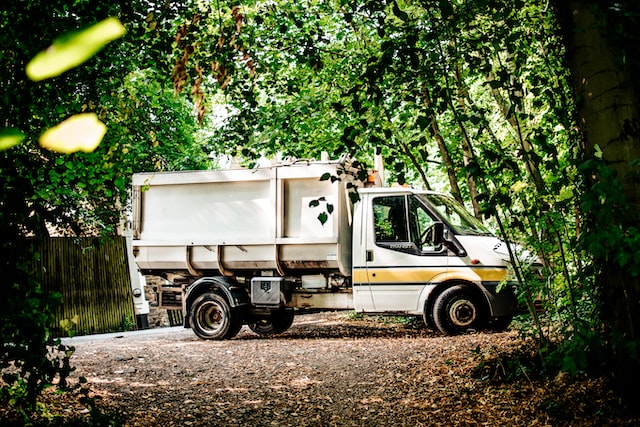 As professional organsiers we get involved with waste disposal to some extent. But generally we signpost waste disposal to the professionals and tend to work with a trusted waste management business so we know our clients are getting a service they can trust.
. Waste management is the process of handling, disposing of, reusing, collecting, transporting, reducing, and preventing waste. Standard methods used during this activity include composting, recycling, and waste minimization. If a household or an organization has proper waste disposal, they can reduce greenhouse gas emissions, reduce energy consumption, and conserve natural resources.
Since proper waste management is vital for residential and commercial properties, many entrepreneurs are now planning to start a waste management franchise or business and we are passional about franchise business models, have seen our close knit team grow and help all of us.. This niche is highly profitable because effectively managing waste helps companies reduce the amount of waste their processes produce, which boosts their brand image for promoting environmental awareness. Similarly, homeowners demand this service because it allows them to reduce pest infestation, protect their families from pollutants, and promote sanitation.
This article provides you with four tips for starting your waste management business.
Select A Waste Niche
A niche market is a fragment of a broader audience that may be defined by its preferences, unique needs, and identity that separates it from the general consumers. When a company takes advantage of niche marketing, it might gain higher profits due to less competition. Since this organization is the only one that offers specific services to a niche audience, its clients are likely to seek their brands because they can meet their exact demands.
Since selecting a specific market or niche is essential for marketing, you must apply the same approach to your waste management business or your local area. The industry's most common types of companies include nuclear, electronic, food, construction, medical, toxic, chemical, green, and industrial. However, every niche within this sector has various modes of waste recycling, so you have to consider different components like individual capacity, budget, monetary fund, and process complexity.
Run A Market Analysis
The market assessment is the activity that involves collecting data about the audience within an industry. This analysis allows entrepreneurs to learn the market dynamics like prospective client segments, competition, purchasing patterns, and trends. As a result, they can determine how they can position their brands to be more competitive and serve the demands of their clients with services that can solve their pain points.
As you start your business, run a market analysis to study your audience and competitors. For instance, you may learn that your market can be large-scale organizations that accumulate a lot of waste and require proper waste disposal to maintain compliance with local regulations. In addition, you might be able to better promote your services to homeowners within your region because these individuals are likely to select one that suits their convenience.
Apply For Business Permits
A business license is an essential compliance document that allows a company to operate legally within a specific area once they complete successful registration. When an organization can show this form to their clients and potential investors, these individuals are likely to trust them due to their professionalism. Without this certificate, companies will have to pay government fees that result from the criminal penalty for their 'Failure to Register.'
Since a business permit is required before a waste management company can operate, you must apply for this document before offering services to clients. With that, you must communicate with the agencies liable for recycling and disposal in your area to seek advice on the necessary permits for your business.
Strategize The Best Routes
A solid waste disposal route is the point-to-point process taken by the waste from its original site to the landfill. This plan is crucial because it will help you give your driver the best direction allowing your team to do their jobs quickly. As a result, you can reduce fuel consumption and overtime expenses while increasing performance by satisfying your clients with efficient collection schedules.
Since having a well-planned solid disposal route is vital for your waste management business, you have to strategize it to avoid delays in the waste collection process. To perfectly plan the path of your new clients, you need to streamline the activity using advanced route planning and scheduling software. Once you use this tool, your team won't have to spend more time looking for suitable routes once they receive service requests from new customers.
Key Takeaway
Proper waste disposal is highly beneficial for organizations, so this industry is in demand. To ensure the success of your waste management business, you have to consider following these four strategies. Once you do so, you might be able to gain loyal clients by providing them with efficient trash collection services.
Join Us!
Sign up today to receive a FREE printable guide to decluttering ANY space and monthly emails packed with inspiration to help you on your tidying journey