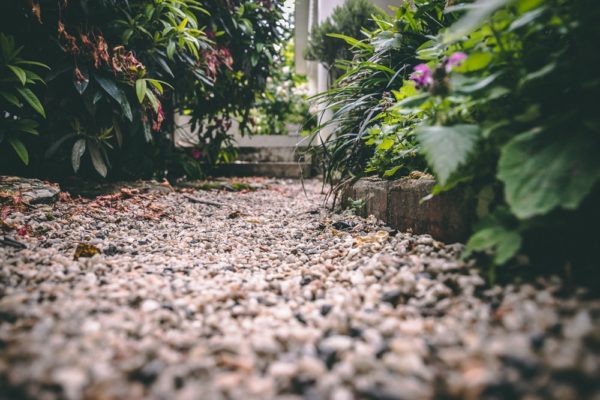 While many homeowners are happy and content in their abode, others are ready to put their homes on the market and move elsewhere. No matter the reason, you will need to spend some time making home improvements to impress potential buyers. But, instead of putting your full focus on the interior of your property, there are garden improvements that will transform your outdoor space and boost your home's value. If you're not sure where to start, here are some changes you can make to your garden today.
Get Rid of Weeds
Garden weeds are parasitic plants that can cause extensive damage to your landscape. Not only do they take up valuable resources that your plants need such as water and soil, but some weeds produce toxic chemicals. When buyers come to view your property, tackling your weeds in advance will make your garden look tidier, healthier, and ensure the viewing is a success. If you like to be eco-friendly and would prefer not to use herbicides to eradicate the problem, a combination of salt, liquid dish soap, and vinegar can kill weeds quickly and naturally.
Prune Shrubs and Branches
When homebuyers are viewing the inside of your home, the last thing they want to see is tree branches covering the windows. Pruning your trees can manage tree health, improve the aesthetic of your home, and reduce the risk of dead or weak branches breaking off and causing damage to your property. Also, your garden shrubs create the structure of your outdoor space, meaning they must be regularly pruned to keep them in excellent condition. If you would rather leave it up to the experts, you can hire a tree surgeon and gardener to come in and transform your garden.
Add a Shed
Perhaps one of the most effective garden improvements! If you don't have one already, a shed can serve multiple purposes and make potential homebuyers take notice. Whether it's to store garden equipment and bikes or items that aren't appropriate for indoor storage like herbicides and petrol, having a shed in place will be one less job and thing to think about for the person buying your property.
Install a Veranda
When summer approaches, many homeowners enjoy being out in the fresh air. A veranda can be the perfect addition to your outdoor space, with glass verandas becoming increasingly common amongst homeowners. Verandas provide shelter and can also be used as a sun trap. You can learn more about Verandas at Nationwide Home Innovations who can help you find the perfect patio cover and glass veranda. Nationwide Home Innovations specialise in all things verandah and have been installing high-quality products for over three decades.
Add Colourful Plants
To add some colour to your garden and make it stand out for all the right reasons, adding the right plants can make all the difference. Hydrangea, penstemon, and fuchsia are just some examples of colourful plants that can catch the buyer's eye and make them feel more at home.
---
When potential home buyers come to view your property, creating a great first impression is key to sealing a deal. Whether your primary goal is to create more living space or conduct a kitchen renovation, make sure you don't neglect your garden as transforming your outdoor space and making garden improvements can be the difference between a sale and having your property still on the market.
Join Us!
Sign up today to receive a FREE printable guide to decluttering ANY space and monthly emails packed with inspiration to help you on your tidying journey