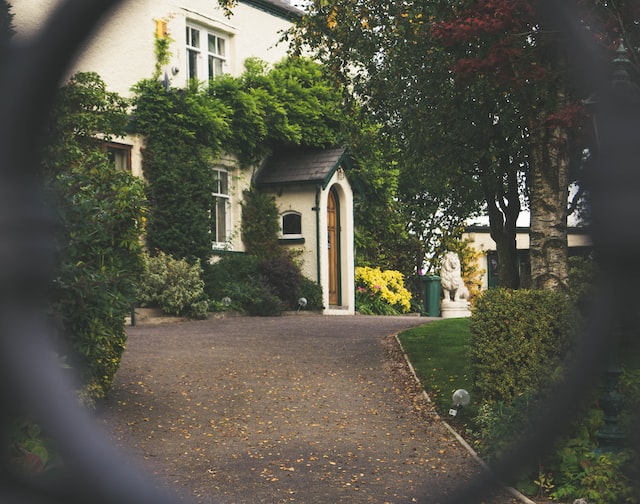 When it comes to owning your own property, there are many more responsibilities you're going to have compared to when renting. A huge benefit of owning your own home is being on the property ladder. While it might be much better to be a homeowner compared to being a renter, there are still a number of problems that you might have to deal with that can be incredibly harmful to your finances and add a lot of stress to your lives. To give you an idea of the sorts of problems that could occur in and around your home, as well as provide you with some tips on how to fix these problems, we've created this helpful list.
Structural Damage
There are lots of things that can cause structural damage to your home. This can be a long-term issue that your house has had before you even moved in, but regardless of this, you will be responsible for dealing with it. Water damage, foundational problems, pests, and direct impacts from vehicles can all be causes of major structural damage, and this should be treated with some urgency. Structural damage might start as a minor issue, but it can get much worse over time, even leading to catastrophic results such as a wall or roof falling. If you notice any cracks or other obvious problems with your home's structure, you should get some advice from a professional builder as soon as possible so they can check what needs to be done and give you a quote for fixing things if required.
Gas Leaks
This can be very dangerous and should be dealt with right away. If you smell gas or hear any hissing from gas-using appliances, shut your gas supply off and get out of your home. All that is required is a single spark from your oven, a lighter, or even a light switch to ignite the gas if it's made its way around your home, which could cause devastating damage. A professional gas technician or even a plumber as they are often trained to handle these things, too. A few things may need to be done to fix this. This could include replacing gas lines or simply sealing them with suitable materials and tools. If the leak is coming directly from an appliance, however, you might find that you have to replace the appliance, which can be costly but necessary.
Roof Damage
Another major issue you might experience as a homeowner is roof damage. This can be caused by a number of different things, from general wear and tear over the years to direct damage caused by rain, frost, hail, and snow. Wind can also damage your home, as well as flying debris during storms. While this last one is relatively rare, it does happen and can lead to your roof not doing its job properly. At the end of the day, your roof has to keep the interior of your home dry, and if it gets damaged, it may begin to leak. A broken roof can also let heat out, causing you to expend more energy to heat your home and ultimately spend more money. Fixing a roof, especially one that has sustained significant damage, can be costly. You could consider releasing equity in your home to fix this along with other problems around your home, paying for it all in one lump sum. Of course, it's important to work out how long equity release can take and factor this into your decision to ensure it aligns with your expected timeframe.
Pest Infestations
There are a few different types of pests that can find their way into your home, each of which can pose its own issues. Insects like ants, wasps, and hornets, can be a significant irritants. Ants can get into food, wasps and hornets can sting and harass you and others in the home, and wasp nests can also cause structural damage if not dealt with quickly. Of course, there's also the added problem of them looking incredibly unsightly and unpleasant. All these factors can make you feel uncomfortable living in your home. Similarly to this, rats and mice can also be a huge problem for a number of reasons. They can cause havoc if they manage to get into your food stores, tearing open bags and leaving everything unusable. They're also relatively unhygienic to have around due to how often they carry disease.
Mould Growth
If your home has a dampness problem, this can lead to the growth of different types of mould. While all mould can be problematic and harmful, it's generally agreed that this is only the case when it's in large quantities. There is a variant of mould known as toxic mould that is seen as being more harmful than others. You should remember that when you think you have black mould or toxic mould in your home, it's more likely to be very dark green mould and not the toxic type. There are many myths surrounding mould, and it's important to keep these in mind if you find it in your home. That doesn't mean you shouldn't try to get rid of it as safely as possible to reduce the negative impact it could have on your health.
Join Us!
Sign up today to receive a FREE printable guide to decluttering ANY space and monthly emails packed with inspiration to help you on your tidying journey