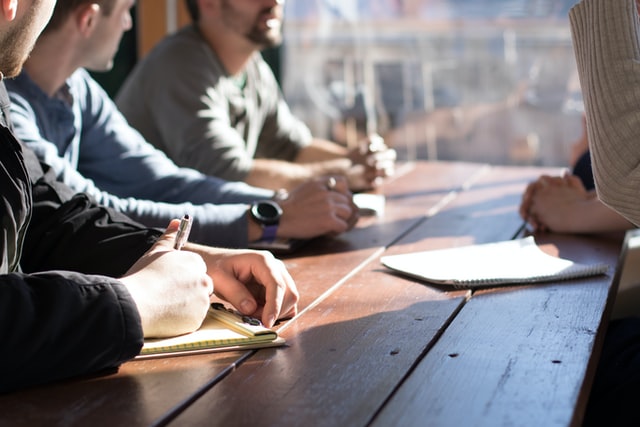 Does the office need a makeover? Replacing any worn-out furniture is a great way to boost employee morale and comfort. It can also completely change how a workplace looks to clients and visitors. However, there's no need to head out and buy new pieces. Here's how any office can benefit from used office furniture.
Used Is More Cost-Efficient
Every workplace operates on a strict budget. That's why it's crucial to find ways to cut costs whenever possible. Buying refurbished office furniture can help save an office a bundle. Previously owned furnishings cost pennies on the dollar when compared to buying the same items new. Surprisingly, many of these budget-friendly pieces are only a few years old, with very few scratches or dings.
Want to save even more? Try bargaining with the seller or place a bulk order. Dealers happily slash prices to move more inventory, and regular customers often get even better deals.
Better for the Environment
Landfills aren't bottomless pits. It takes time for unwanted items to decompose. However, Americans produce over 220 million tons of waste each year, and most of it ends up in the trash. Workplace furnishings are no exception. Buying used office furniture is eco-friendly and a great way to reduce a company's carbon footprint. Besides, high-quality pieces can last decades with minimal wear.
Faster Delivery and Setup
Ordering new furniture is a time-consuming ordeal. Commercial pieces are often made to order and can take weeks, if not months, to produce. For instance, a custom executive desk might take six to twelve weeks to receive. Those who buy from a mass merchant will also need time to build and set up the pieces. However, most refurbished chairs, desks, and tables are ready for immediate delivery. Some sellers even ship the same day, speeding up the process even more.
Tons of Options
Buying used doesn't mean fewer choices. In fact, companies often find there are a lot more options available. Traditional furniture stores only carry new, trendy products. The items they sell usually match, and they only have enough inventory to serve a handful of customers. However, thrift stores are treasure chests full of surprises. Shoppers can find an array of pieces from different periods or styles. Those with eclectic tastes can revamp their office with a combination of fun patterns, colours, and finishes. Decorating the office with an authentic Art Deco lamp and a conventional oak desk is just one possibility!
A Wise Investment
New office furniture depreciates in value quickly, often by 25 percent or more. The depreciation amount is generally higher for mass-produced pieces, which aren't built to last. However, high-quality furniture tends to increase in value over time. Used desks, tables, and accessories produced with hardwood, brass accents, and custom engravings are always in demand. Purchasing luxury used office furniture is a better investment in the long run than saving money on cheaper, new pieces.
Revamp the Office in Style
Every workplace needs reliable furniture. Ergonomic desks and chairs improve employee comfort and increase production. Adding a welcoming sofa and chairs in the reception area will help visitors feel at ease. However, there's no reason to buy new furniture. Updating with previously owned pieces is a great way to revamp the entire office. Not only is it fun to shop around for new furnishings, but it will also benefit your company in the long run.
Join Us!
Sign up today to receive a FREE printable guide to decluttering ANY space and monthly emails packed with inspiration to help you on your tidying journey