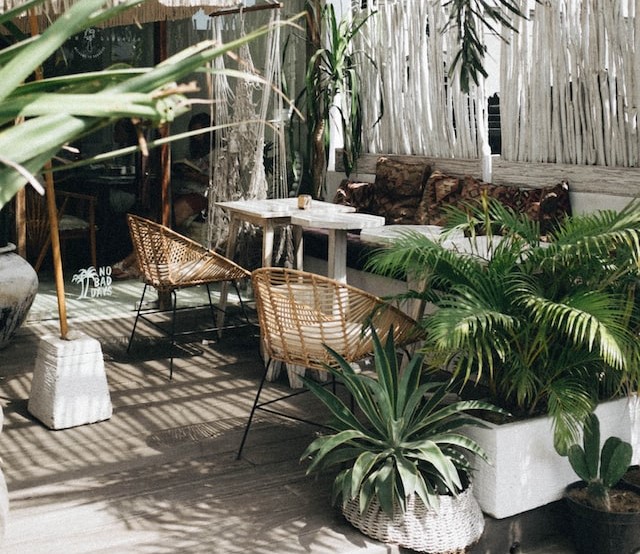 Spending time outdoors is ideal for improving your wellness and mood. Therefore, investing in the best outdoor shade is one of the best ways to enhance this outdoor experience. An outdoor shade will be handy during hot summer days, as it will shield you from the sun's harsh rays and rain.

Shade also extends your living space, creating a coveted outdoor flow and offering a perfect intimate area to host family and friends. Fortunately, there are many ways you can create shade in your outdoor space. Here are a few of the best shade ideas for your outdoor space.
Invest in a pergola
A pergola provides one of the most popular covered deck designs. It is an outdoor structure comprising a grid of beams. This pergola can either be free-standing or attached to your house. Many people love the pergola because it enhances the aesthetics of your landscape and creates a sense of intimacy.
You can add drapes and plants to create more shade in your pergola. One of the best plants suitable for your pergola is the climbing plants. These plants will weave around the pergola's beams and create a canopy that will block out the harsh sun rays.
Install a sail shade
A sail shade offers one of the easiest ways to create shade in your outdoor space. All you need is a triangular-cut fabric piece with eyelets in the corners. Then use a strong rope or twine to attach this sail shade to the side of your home, poles, or nearby trees.
A sail shade project is an incredible do-it-yourself idea. However, before you begin installing the sail shade, make sure to declutter your outdoor space. Decluttering will give you enough space to set up some seats under the sail shade and enjoy basking in the cool weather.
Set up a parasol
A parasol can enhance the curb appeal of your home's exterior and, at the same time, act as a source of shade. Simple parasol designs with neutral colours, such as grey or cream, will provide your outdoor space with a timeless appeal. Note that when purchasing parasols, always go for the high-quality ones that protect you from harsh sun rays and guarantee durability.
Construct a wood-panel overhang
Instead of covering your entire patio, you can use bars to cover the parts you use the most. Consider a wood-panel overhang if the outdoor space is the best hangout spot for you and your family.
A wood panel overhang will provide you with shade. You can use this covered space to install an outdoor bar where you can make warm-weather drinks and enjoy spending time with your family or friends. 
Consider an awning
Awnings are not only ideal for restaurants and boutiques. They can be perfect for your outdoor space. These canvas roofs will provide your outdoor space with shade and an aesthetically appealing site. Awnings also do an incredible job of absorbing heat. They will keep your outdoor space cool, ensuring you have the perfect relaxing place.
Endnote
Your outdoor space provides the perfect hangout spot to relax during hot summer days. You can enhance this outdoor experience by using these incredible shade ideas. Note that shade offers the perfect way to escape hot temperatures and improve mood.
Join Us!
Sign up today to receive a FREE printable guide to decluttering ANY space and monthly emails packed with inspiration to help you on your tidying journey