A beginner's guide to buying your first driveway gate
Your driveway gate impacts your experience of your home, from being in your home knowing you have a gate you love, to coming home to an elegant-looking gate.
As a result, a good driveway gate is a must-have. But which kind of driveway gate qualifies "good"?
While individual needs and budgets can answer this, there's still more to be considered.
Below, we've compiled a guide of the primary factors to consider while purchasing a driveway gate. Read On!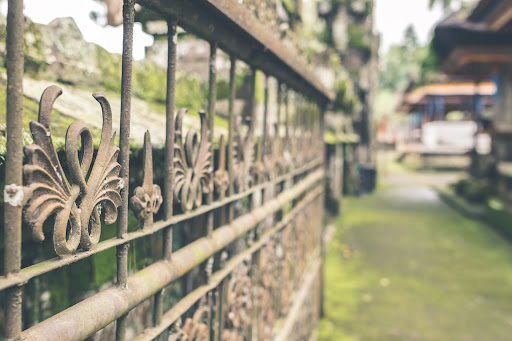 Materials
As with anything, maintenance impacts the overall cost of your driveway gate. One thing that massively affects how often you maintain your driveway gate are the materials you choose to build it with.  
There are a variety of materials to pick from, including aluminium, composite and iron, to name a few. Whatever option you choose, be sure you know the benefits and drawbacks.
While some such as composite may provide long-term serviceability, they can be prohibitively expensive. In contrast, others like wood or iron may be prone to termites or rust, which necessitates constant maintenance.
Finally, where you live can also determine the type of material you choose for your gate. As such, go for a material that will provide more value beyond aesthetics.
Opening direction
There are plenty of varieties of opening direction to choose from when it comes to a driveway gate, such as;
Sliding gates
Bi-parting gates
Single swing gates
But this too will depend on your needs and budget.
With limited space, you can get a sliding gate that is also safe and straightforward. On the other hand, if you have sufficient space, a swing gate will probably be a better option that also adds a touch of elegance to your home. For more information on this topic, check out https://www.gates-scotland.co.uk/automatic-driveway-gates-scotland.
Electric vs. manual
Imagine how exhausting it can get to open and close the driveway gate manually every time you use it. You might even be tempted to leave it open entirely on some days, which puts the security of your property at risk.
This is why you should be mindful of the type of gate you choose, whether manual or electrical. While a simple remote-controlled gate might greatly simplify your day-to-day activities, it can also be quite costly. On the other hand, a manual gate can be an inconvenience, especially in emergency cases.
The goal here is to choose something that is within your budget. A better understanding of what each sort of gate has to offer will also assist you in making a more informed decision.
Design
Your gate is the first thing visitors see when they arrive at your property, so make an excellent first impression with it. Asides from that, you also want a gate that completes your home while also meeting all your security and structural needs.
Fortunately, there's a plethora of styles and designs to choose from to get the desired aesthetic. Colours and patterns can be mixed and matched to achieve that modern, sleek look or a vintage feel. You can also have your walk-in entrance gate re-done to match your new driveway gate.
Privacy
Your home is more private with a composite gate, while the opposite is true with metal railing. If personal space is a priority, especially if you have kids and pets, you can get a customized gate that meets your style. Additionally, if you want something that's more open, a wrought-iron gate can perfectly fit that bill.
Security
A gate isn't only for show; it's also for security. Having a nice driveway gate contributes to the overall safety and security of your home. The best gate should be durable, strong and of a reasonable height, with tight security measures such as electric fencing or spikes installed.
Go for a driveway gate made of high-quality material with reliable opening and closing mechanisms. Knowing you are safe and secure gives you much-needed peace of mind.
Conclusion
A good driveway gate is a must-have in modern homes today. When buying one, consider not just your needs and budget but also the type of material used, the safety and privacy it offers, the design, opening direction and whether it's a manual or electric gate. Each of these factors will have a long-term impact on your stay at home.
Join Us!
Sign up today to receive a FREE printable guide to decluttering ANY space and monthly emails packed with inspiration to help you on your tidying journey