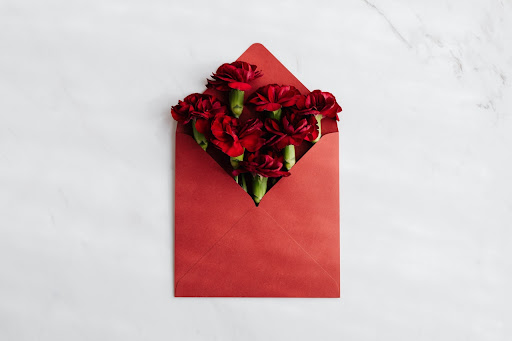 Push presents are known by different names: baby baubles, postnatal gifts and baby mama gifts. They are given to women who have recently given birth, after "pushing out" the baby. This applies to women who have delivered through C-sections too. As life decluttering experts we are interested in helping people choose the right gifts for their loved ones. So that their belongings bring them joy and are not a source of clutter in their homes.
While it was not uncommon in the past to gift a woman after childbirth, push presents are a trend in the 21st century, and women are loving it.
There are key points to guide you when choosing a push gift:
What the gift symbolises
Her current needs
Its affordability
Sentimentality
Using this guide, we will help you select the perfect gifts for the new mum in your life.
Key points to selecting a push gift
First, the gift should symbolise that you have a deeper understanding of what she has gone through. It is to appreciate her perseverance throughout the pregnancy and during childbirth.
Though all gifts don't have to be functional, a new mum certainly has more needs than before birth. A functional gift will solve her current problems without her telling you what she needs. It shows you are in tune with her needs.
Lastly, get her a gift you can afford. You don't have to buy a £20,000 ring like Jay-Z got Beyoncé after her first birth. We will show you less expensive alternatives.
Though most mothers say that their baby is more precious than any gift, don't take their word seriously, they will still appreciate your gift.
Examples of push gifts
Sterling silver jewellery
Jewellery is the most common push gift, but in the case of a new mum, you have to spice it up to make it suitable for the occasion. A few jewellery options to consider include a necklace, ring or bracelet.
Buy any of these and preferably have it engraved with the baby's names or initials, and their birthdate. David Christopher has excellent varieties you can choose from.
Birthstone
A birthstone is a gemstone that represents the child's period of birth. Choose one with the child's birth month and have it embedded in a ring.
In case the new mum wants all her babies' names on one necklace, tell the engraver to leave room for additional baby names.
Hand/footprint art
Babies' hands and feet are adorable, right? Capture the artistic beauty of those tiny hands and feet in a creative way other than taking photographs.
A casting kit is your opportunity to capture this moment before their growth shoots up. The baby is also asleep most of the time, which makes it easier to create a mould of their hands or feet.
The casting ornaments mostly fit hands up to 4 inches and consist of air-drying clay. Once done, you will end up with a beautiful mould of tiny hands and feet to give the mother. She will cherish them for years.
Photoshoot
A photoshoot is a creative way to make memorable images of both the newborn and mother. Get a professional to do it. There are so many ideas to use such as these:
Fresh 48
Capture pictures of the mother 48 hours before delivery. You will have a powerful set of images that reminds her of her strength during childbirth.
Use props
Use props like swaddling the baby with cloth and laying it in a basket or on a bench
Create a set design
Use creative items like a blue towel or canvas for the sky and cotton wool for the clouds. The resulting photo will be a baby in the clouds.
You can incorporate other ideas such as including furry pets or family members.
Functional gifts
After birth, the new mum's needs will change and also multiply. This is when to identify what she needs most and get it for her.
Is she having trouble with blocked milk ducts? What about her clothes? Are they breastfeeding-friendly? Here are examples of some items to bring according to her needs:
Breast pump for clogged milk ducts
Nursing bras, blouses and dresses
A bag with multiple compartments
Comfortable low-heeled shoes
A new mum's needs are very easy to spot since they are all over the place. Functionality does not equal plain looking, so be sure to bring items she will love.
Conclusion
Push gifts are trending. That means the woman in your life is expecting one. Before settling on what to get her, find out what her taste is, as in the case of jewellery, and what her needs are when looking for a functional gift.
Do it right and she will cherish you for a lifetime, reminding her daily of her pregnancy, childbirth moments and your effort and care.
Join Us!
Sign up today to receive a FREE printable guide to decluttering ANY space and monthly emails packed with inspiration to help you on your tidying journey