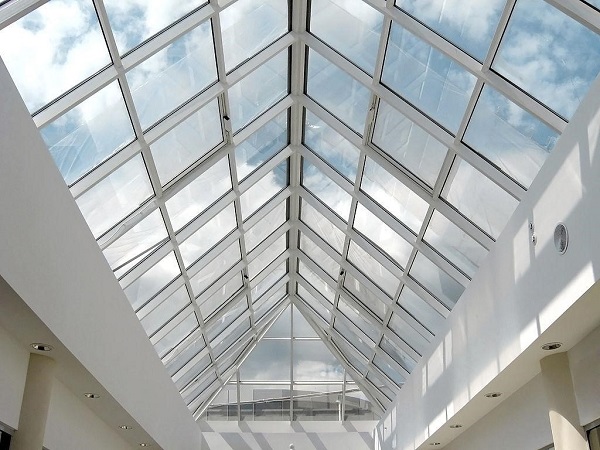 What is shatterproof glass?
A type of glass made with plates of plastic or resin or some other material which is induced between two sheets of glass and hence prevents it from shattering.  If the shatterproof glass breaks, then instead of spreading in sharp, jagged glass pieces, the glass cracks in the shape of a spider web, but actually doesn't break. This blog covers the reasons for installing shatterproof glass.
Shatterproof Glass! A reality or a Myth?
Is there any such glass that is unbreakable?
Many people usually ask such a complicated question and to answer it is even more complex. In short, there exists NO such glass that is unbreakable or shatterproof. Yes, there exist some certain glass products that are extremely strong and appear to be shatterproof.
Where to install the shatterproof glass?
Shatterproof glass is nearly an unbreakable glass that is widely used in all sectors of daily life. Whether it is your house, office, hospital, school, or any other place, you will witness the use of laminated glass.
Here are some places that require the installation of laminated glass.
Harsh weather areas
Installing the laminated security glass in the areas where weather is usually unpredictable is a sure thing. It helps to protect your property from hurricanes, hailstorms, or other natural disasters.
Security threat places
The places that are at high risk of burglary or break-ins should install such glass.
Shatterproof glass can also be a great inclusion to ensure the safety of mental health environments such as psychiatric hospitals. When paired with safe mental health furniture from Knightsbridge Furniture, you can create excellent peace of mind in these spaces.
Jewelry shops
The shatterproof security glass is not easy to break. Hence installing it in the jewelry shop is a beneficial thing.
Animal enclosures or aquariums
For the safety of visitors, the installation of security glass is a must-do thing where the animals are enclosed in a glass enclosure. The glass of the aquarium should also be laminated glass.
Car windshields
Shatterproof glass is widely used in car windshields. It provides maximum protection to the car during an accident.
Constructional purposes and commercial buildings
This type of glass is extensively used as a structural glass and in the construction of glass facades, skylights, roofs, glass railings, etc.
House Extensions
Residences in areas prone to windstorms, tornadoes, hurricanes, and other severe weather will benefit from shatterproof glass. For instance, strong winds can hurl a lawn chair, branch, or other objects through standard glass doors and windows. But shatterproof glass can prevent this from happening because of its superior protection against devastating damage. It's also a great safety feature to protect the residence from burglary and criminal attacks. Therefore, it pays off for homeowners planning glass house extensions to consider installing shatterproof glass.
Advantages of Installing Shatterproof Glass in Buildings
Shatterproof glass installation provides numerous benefits to residential and commercial establishments. Check out some of the following advantages of installing shatterproof glass in buildings:
Increases Safety
The traditional standard glass is easily breakable and you know well what happens afterward. That glass is spread into large sharp pieces that can severely harm humans. A basketball or a golf ball can easily put such damage to your window that can lead to any damage.
Using shatter-resistant windows, you don't have to worry about any breakage or hazard. The robust thermoplastic interlayer in such glass types is strong enough to withstand impacts more lethal than a basketball or a golf ball.
In case, if your window cracks, there won't be any sharp-edged glass flying towards you or the people inside the room. As the laminated glass is designed to hold the glass pieces when facing any impact.
Resists the forced entrance
For security purposes, shatter-resistant glass is the best. The shatterproof glass protects your home or building from any break-ins or burglary attempts. The glass is capable enough to hold a forced entry for four minutes according to its strength. Such extra time is enough to retaliate against the intruder and authorities to arrive at the scene.
Laminated-resistant glass can resist the high-force impacts to break the glass with tools such as hammers, axes, crowbars, etc.
Less sound transfer
Living in a busy street or having an office in a crowded part of the city with extreme noise? No issues! The thermoplastic interlayer between the shatter-resistant glass also acts as a soundproof material. Not completely, but up to some extent, they block the outside sound.
Install the shatterproof glass in your building and make your room a quiet and peaceful place. You will notice a notable reduction in the noise coming your way.
Works efficiently in harsh weather conditions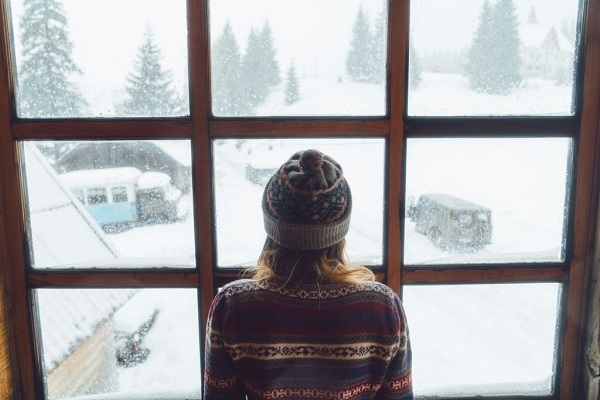 The laminated shatter-resistant glass has the excellent capability to work in severe weather conditions, whether it is a hurricane, windstorm, or tornado. Such exceptional glass material is a great way to protect your property.
Shatter-resistant security glass lets you stay comfortable and without worries knowing that your home and office are completely safe during the unpredictable behavior of nature.
Maintains indoor temperature
The use of laminated glass over the traditional old glass gives you perks by lowering your utility bills. When you use shatterproof glass in your windows and doors instead of pure glass, then it will help to maintain the indoor temperature to your comfort level.
It reduces your reliance on the HVAC systems due to the thickness, which doesn't allow the entrance of heat in summer or a cool breeze in winter inside your room. Installing such glass types on your property is surely a one-time investment.
Protects from UV rays
You might know that the ultraviolet (UV) rays coming from the sun can fade away many of our things including the glass. Using a normal and non-laminated glass allows the UV light to pass through and fade everything on its way.
The laminated glass solves all your problems by blocking the harmful UV rays.
Balance the sunlight
The natural light coming into your room seems a good thing but sometimes you get annoyed by it. The laminated shatterproof glass comes in tinted, colored, and mirrored varieties that reduce the flow of light.
Clear visibility
The big advantage of using security glass is that it looks the same as traditional pure glass. This means that you can see outside clearly without any visibility problem.
Take Away!
Laminated shatterproof glass clearly put the other types of glass out of the race due to their security advantages and sturdy nature. This type of glass is widely used in commercial areas, home windows, and doors too. Install the security glass in your property and enjoy a secure and one-time investment. Moreover, it gives you a dramatic decrease in your utility bills.
Hence, if you are ready to purchase a laminated glass, visit the Fab Glass and Mirror website to have any type, shape, dimension, and thickness of laminated glass. You can also purchase it from your nearest market.
Join Us!
Sign up today to receive a FREE printable guide to decluttering ANY space and monthly emails packed with inspiration to help you on your tidying journey