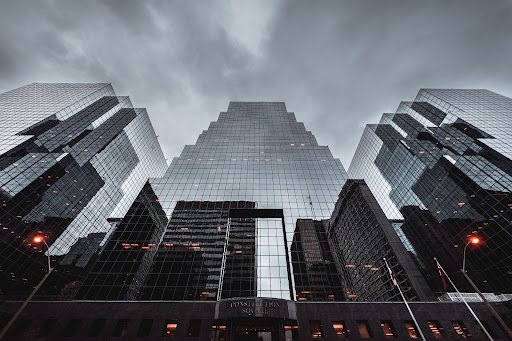 Studying architecture is never easy, as one has to choose through various concepts and paradigms. Finding a university that reflects your vision and includes all the necessary curriculum peculiarities is the most challenging aspect. Depending on what you would like to learn, it's always possible to approach the Dutch architectural design school or consider classic Italian or British concepts. As you are looking for the best universities to study architecture in 2023, the key is to choose something interdisciplinary that would help to determine your future career in architecture. The more varied your curriculum is, the better you will be able to approach specific sub-genres and practical ideas. 
The Best Universities for Studying Architecture in 2023
– UCL (London, United Kingdom). 
It's one of the best programs that also provide affordability and enrolment when compared to the likes of Harvard or MIT. The key to this university is an engineering approach and studies through the lens of British culture and colonial territories. Focusing on the past, present, and future involves lots of different assignments to practice both theory and hands-on work. If English is not your native language, you can pay for a research paper and receive additional assistance at WritingUniverse.com. Still, once you get enrolled, you will receive all kinds of assistance! 
– Massachusetts Institute of Technology (Cambridge, USA). 
If there is one university that fits all the possible technical disciplines, it's the famous MIT. When it comes to architecture and innovations, it's a choice worth making. What makes it different from the competitors is the presence of scholarships and the possibility of combining several disciplines like Data Analysis and Architecture or History and Recovery of Architectural Artifacts. If you want to choose something out of the ordinary and wish to offer something innovative, feel free to send them a letter! 
– Delft University of Technology (Delft, the Netherlands). 
The Dutch School of Architecture has been mentioned for a reason. If you would like to join one of the exchange programs or participate in volunteering abroad as you study, choosing the Netherlands must be your top priority. The Delft University of Technology is a bilingual university for most courses and degrees. It means that your materials will include Dutch and English as the primary languages of teaching. It is one of the best places where affordability and a friendly environment come together. In case you have been thinking about studying architecture abroad, this entry is a safe choice for an international student! 
– ETH Zurich (Zürich, Switzerland). 
ETH Zürich is where you can combine basic studies and scientific innovations. Ranked 9th place in the world´s list of universities, it offers cutting-edge degrees that can take architecture to another level. If you want to build innovative bridges through the jungle or think about the futuristic school in the middle of a business building, this should be your choice! While most undergraduate courses are in German, Master's and doctorate programs in Architecture are in English. It also has a very nice campus and provides a lot of tourist attractions. If you want to have the best of both worlds, give it a try! 
– Manchester School of Architecture (United Kingdom). 
Another important British university that you should consider in 2023. With over 100 years of teaching experience in the field of architecture, it's a combination of the University of Manchester and the great labs offered by Manchester Metropolitan University. It offers all the possible architecture degrees and has one of the best programs for future employment. It also works with those students who would like to conduct research work and publish their works. Likewise, if you want to choose civil engineering or computer modeling curriculums, it's one of the best choices! 
Read Online Reviews 
Before you decide to send a statement of purpose or provide an application for enrolment, think about reading online reviews and consider visiting the university on campus. It can also be possible to check campus life by reading about special initiatives and social campaigns. If you have a chance to talk to former or current students, feel free to ask questions and ask them about resources that they use to deliver their assignments on time. Another important factor worth considering is the networking and future career development that can be provided after graduation. It may include internships, exchange programs, or practical work. Since architecture is not only about theory, think about checking each curriculum for a course that you choose. Once you have sufficient information, start comparing different universities and make a solid and confident choice. 
BIO 
Jodi Williams loves studying architecture schools as she travels the world and discovers innovative learning methods. As an educator and consultant for academic fields, she loves to write and share helpful ideas. Follow Jodi to unfold your special skills and make your studies fun. 
Join Us!
Sign up today to receive a FREE printable guide to decluttering ANY space and monthly emails packed with inspiration to help you on your tidying journey