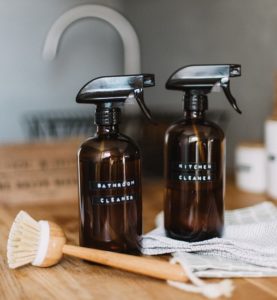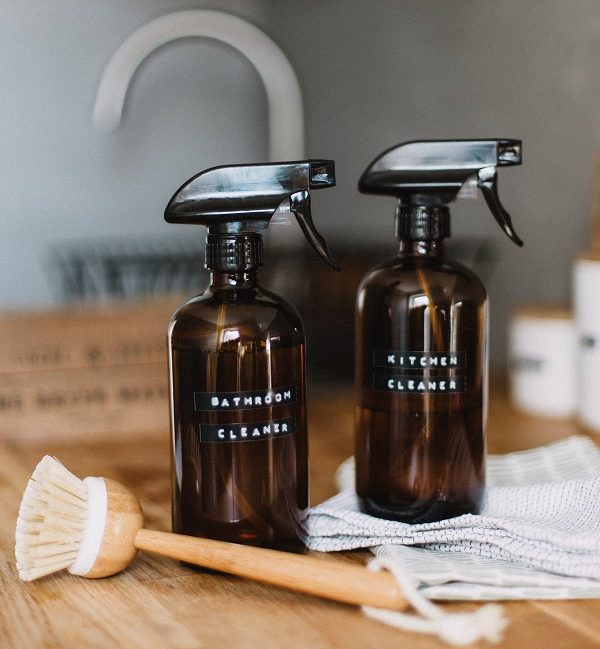 Just a little over one hundred years ago, bathrooms did not exist as we know them. In the early nineteenth century, even the most stylish homes included washstands usually placed in bedrooms; by 1920, most new homes included at least one bathroom. Original vanities were designed more for function than style and served to hold a sink, provide storage and bathroom styling.
Over time, vanities evolved, and today they often serve as focal points in bathroom design. Manufacturers offer dozens of choices, so homeowners who are building homes or remodeling can find an ideal vanity for any space.
Vanity Cabinets Are Popular
Most homeowners choose at least one vanity cabinet when decorating their bathrooms. Cabinets are popular because they include surfaces to hold personal items, storage, and at least one sink.
When shopping for cabinets, buyers often choose a coordinating mirror for the bathroom. Mirrors are usually hung directly over vanities, where they act as a decorative touch and tool that makes grooming simpler.
Vessel Vanities Add a Unique Touch 
Choosing vanities with vessel sinks gives bathrooms a designer touch. While homeowners generally need to install at least one vanity with adequate storage capacity and counter space, they are often free to let style guide their choices in spaces like powder rooms. Few options are as stylish as vessel sinks.
For example, a Houzz article features two vessel sinks installed on top of a decorative wall-hung base. Decorative designs like these take full advantage of the beauty of vessel sinks for bathroom styling.
Under-Mount Vanities Solve Problems 
Vanities that include one or two under-mount sinks are perfect for guest and kids' bathrooms. Per HGTV, the ideal vanity for a guest or children's bathroom should have enough surface to contain the clutter and hold personal essentials. It should include two sinks, and drawers are preferable to under-cabinet space.
Under-mount sinks, as the name implies, are mounted lower than the counter, which is not only an attractive look but has several advantages. The design increases counter space and expands the area available for a mirror. Unlike vessel sinks, under-mount styles are difficult to damage, making them perfect for busy bathrooms.
Floating Vanities Save Space 
Homeowners with small bathrooms can find floating vanities that provide a designer touch without taking up much space. The vanities are attached to a wall rather than standing on the floor. That frees up floor space, creating a nice, airy look and beautiful bathroom styling.
Floating vanities are a good choice when storage is not an issue. They are easier to install than many other styles and are a good look for smaller bathrooms. The style is not ideal for the accident-prone or children's bathrooms since leaning heavily on vanities can detach them from the wall.
Pedestal Sink Vanities Have a Decorator Look 
Free-standing pedestal sinks have a simple design and no storage or counter space. Their visual appeal is undeniable, which is why the design is trendy.
Because vanities have no space for personal items, they are often installed in powder rooms. However, some homeowners add one or two narrow cabinets close to pedestal sinks, which creates an elegant look without sacrificing storage or counter space.
The Round Bathroom Vanity Is Compact 
Another option for small spaces is the round vanity with a limited storage area under the sink. It is a good-looking choice and a good fit for single people who do not need a lot of space but enjoy eye-catching design.
Round vanities are also ideal options for powder rooms and very tiny bathrooms. While they do not have the counter space most people need for getting ready each morning, they are perfect for touch-ups and those who do not keep personal items on their vanities.
Rectangular Vanities Are Spacious 
Homeowners who enjoy a sleek, modern look and are lucky enough to have big bathrooms might consider rectangular vanities. Most styles are designed for double sinks, include plenty of surface space, and have a lot of storage.
Floating rectangular vanities are popular and create a wonderful designer look. They pair well with other elements like square free-standing tubs. Adding complementary rectangular mirrors over vanities provides a chic, modern vibe.
Makeup Vanity and Mirror 
When there isn't enough room for a standard bathroom vanity, makeup vanity with a mirror can work. It offers a solution when apartments and homes include bathroom sinks but no space for cabinetry. A makeup vanity and mirror in the bedroom provide everything needed for grooming and storage.
Some people whose bathrooms cannot accommodate a vanity use a combination of the sink and a makeup vanity to get ready each morning. Many prefer having their vanity in the bedroom, finding it convenient.
About Vanity Materials 
In addition to style, size, and the number of sinks, vanity shoppers can choose various materials. Suppliers typically offer products in materials that include:
 Wood 
Manufacturers make vanities from several types of wood, so it is usually easy for buyers to find styles in the type of wood they prefer. Available types of wood include oak, pine, maple, mahogany, and walnut, with hardwoods typically being the costliest.
 Marble 
One of the most sought-after materials in home decorating, marble isn't the most common material used to manufacture vanities. However, it is ideal for those who want an elegant bathroom and are willing to pay a premium to get the look.
 Laminate 
Cost-effective, good-looking laminate vanities are trendy. They are sold in a huge variety of styles and sizes, so it is simple to find models for any decorating needs. While not the least expensive option, they are less expensive than premium options and still provide great style.
 Particle Board 
For those who need an inexpensive vanity that looks good, particleboard products are a good choice. The budget-friendly vanities stand up well to daily use and, with good care, will last a long time.
There are a lot of decisions that go into finding a bathroom vanity that is the perfect fit. Fortunately, manufacturers offer a wide range of models that are available in single and double-sink styles. Buyers can choose from various materials and find vanities that are ideal for bathrooms of every size.
Join Us!
Sign up today to receive a FREE printable guide to decluttering ANY space and monthly emails packed with inspiration to help you on your tidying journey