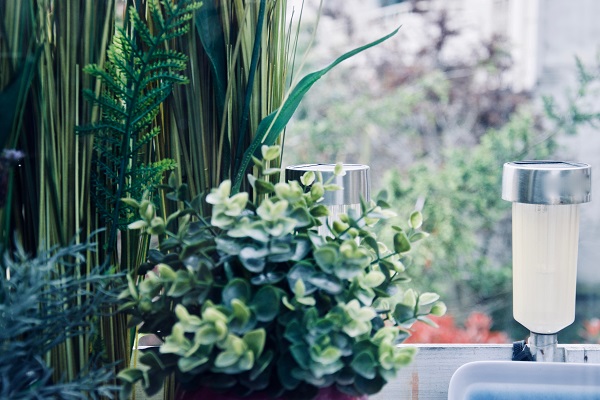 These best garden ideas with a composite deck will offer your outdoor space the right amount of functionality and attractiveness. Composite decking is known for its eco-friendliness and beauty. Using it in your garden will encourage you to spend a longer time there throughout the year. 
This is the reason composite decking is the best option to improve the appearance of your garden. It offers all the benefits of traditional wood decking, plus it is long-lasting and easy to maintain. It is no wonder it is rapidly becoming the number one choice for garden and backyard decking in the United Kingdom. 
Are you aware of the various ways you can use composite decking to transform the appearance of your garden?
Here are some of them:
Seating area
A garden seating area is important if you intend on hosting a barbecue party or family gathering. Many homeowners purchase low-cost garden furniture that rapidly corrodes and deteriorates in the rain. This can negatively impact your garden aesthetics. A good solution is constructing a seating area made with superior-quality composite decking.
Composite decking boards can easily be cut and shaped to create a gorgeous seating area in your garden. Composite decking materials never corrode or degrade, making them superior to other inexpensive garden furniture. Furthermore, composite decking boards are backed by a 20 to 25-year warranty! As a result, you wouldn't have to replace your seating area for many years.
Decking planter
Do you plan on growing flowers and vegetables in your garden? Are you a gardener who enjoys growing vegetables and flowers? Are you planning to plant a hedge that needs to be trimmed with a special hedge trimmer? Or maybe you are concerned that installing a decking board in your garden may limit your yard space, making it difficult to grow plants. Composite decking planters are an effective solution.
Deck planters are built into your deck for a cohesive appearance. Then you can refill the gap with your favourite herbs, flowers and veggies. Composite decking is an ideal decking board for this garden feature because it is resistant to moisture. This makes it safe for use on your wet soil since it won't decay. If you want to utilise your garden space, a decking planter is a fantastic option.
Walkways and Paths
Looking for an ideal decking board that you can use to create a garden walkway or path? Composite decking is a more contemporary and modern option than bricks or concrete.
You can make a garden walkway of any size of your choice with a composite deck board, cut it up to uniform length and lay them next to each other. Alternatively, you can use a composite decking board to build steps for convenient and quick access to your property. Decking is very multi-functional and better to handle and maintain than pavement tiles in many ways.
Raised Deck
A plain, rectangular decking board might not be that stimulating or appealing for a contemporary, creative garden. Raised deck additions can be highly beneficial for most gardens.
As part of your garden design ideas, you make your garden look larger by dividing it into various levels. For years, professional landscape designers have used this decking installation strategy to assist garden owners with limited space to utilise their available space properly.
You can create more space in your garden area by building upwards instead of outwards. You can add composite decking stairs and glass railings to a raised deck to save more space and add sophistication to your garden.
Outdoor Benches
Outdoor benches are ideal for every garden. They are key to creating a cosy and relaxing area for you to relax and enjoy the lovely sunshine and cool breeze. Outdoor benches also serve another purpose: they improve the aesthetic appeal of your deck and add to the elegance of your garden.
Composite decking boards are an ideal material for building your bench. They are not prone to warp or splinter, so that you will enjoy the durability of your bench.
We hope you liked these garden design ideas to enhance your home!
Join Us!
Sign up today to receive a FREE printable guide to decluttering ANY space and monthly emails packed with inspiration to help you on your tidying journey