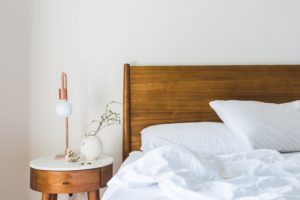 Not everyone is lucky enough to have a spare room in their home. But if you are then you might want to think about ways that you can make the most of this room. Some may turn it into a storage room, study or perhaps a playroom. However, if your home often sees visitors or guests, then you may want to think about making it into a gorgeous guest room. We all want our guests to be comfortable and sleep well when they stay with us. But how about making it extra special & luxurious with that hotel feel? So staying with you really feels like a holiday?
But where do you start? Here are some of the best ways that you can create a guest room to die for.
Think about flexible bed options
Of course, the bed is one of the most important things that you need to think about in any guest room. If you have the space, then you may think about popping in a double bed, which is great if you only have one guest or a couple who don't mind sleeping together. But not great if you have those who want to sleep apart. This is where zip and link beds are a great idea. They can be brought together to make a double bed, but they can then be separated in order to create single beds, making the most of both forms of sleeping arrangements. It's very much the 'multi use' piece.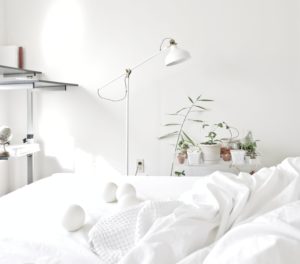 Keep the décor simple
The rest of your house may reflect your own personal sense of style. However, if you want to create a calm and welcoming guest room, then you may want to keep things a little more muted and natural. You can and should express yourself at home with feature walls and bright colours but there's a chance it won't be to your guests' tastes. You can still adds pops of colour and details to an otherwise neutral room.
Invest in good quality bedding
It's tempting to think that just because someone is only going to be staying in your room for one or two nights, slightly old and tatty bedding will do. Of course, your guests will probably not mind what they sleep under, but if you can afford it, and you want to give them a treat, then it might be worthwhile investing into good quality bedding. Not only will this make them feel comfortable, cosy and as thought they are staying a luxury hotel but it will also help them to sleep too.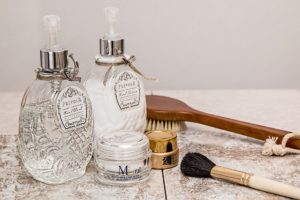 Give them all the essentials
Whilst the majority of people bring their own toiletries to your home, there is also going to be a chance that some may forget things that they need. Trying to provide all those basics in your guest room is not only a nice touch, which they are sure to appreciate, but can also be incredibly helpful too.
---
These top tips can really help you to make sure that your guest room looks the best that it can. It will help your guests feel welcomed and staying with you will feel like a real treat. In turn you will get satisfaction from being a host and a warm feeling from looking after your loved ones. 
Thanks so much for reading
A Tidy Mind
Join Us!
Sign up today to receive a FREE printable guide to decluttering ANY space and monthly emails packed with inspiration to help you on your tidying journey