Create Memories With Your Children This Summer
For those of you with children, the summer holidays are right around the corner. Maybe you will be having some time off too or perhaps you'll be juggling work and childcare. Regardless, you no doubt have the desire to create some lasting memories and make the most of your time together as a family. Only it doesn't always run like clockwork does it? A little planning however, goes a long way.
I'm delighted to introduce Anisa Lewis, the person behind Parenting Success Yorkshire. Anisa is passionate about family, parenting, education and life.  She's a Mum, wife and all round positive person and, although based in Yorkshire, serves Parents all over the world through parent coaching, mentoring, workshops and online courses.
Check her out at www.anisalewis.com.
Her guest blog below is a must read if you'd like some tips on having an intentional family summer.
---
Start with the end in mind; it goes against the grain to think about the end of the Summer before it has even started but if you are anything like me, I start the holidays with such wonderful intentions and then by the end I have forgotten what my aim was and I am in survival mode! Once you have the answers to the questions below, you can begin to plan in how you are going to get there.
What do you want for yourself and your family by the end of the Summer?
What deposits do you want to have made in their memory banks?
Before you get absorbed in planning and filling your days, remember that what kids want most is our presence, they need to feel like they have been listened to and their voice has been heard, they need down time to recharge their batteries and children of all ages (including adults) need to play.
What does play mean to you?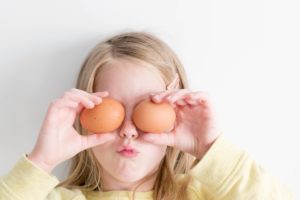 How can you incorporate play more into your summer days?
How are you going to show your children that they have been listened to?
What can you do to slow down your days but not so much that all they want to do is watch TV?
If you think back to your childhood, what are the memories that immediately spring to mind? These are what you need to build into your families' summer. For me my memories are filled with things such as, kite flying, picnics, visiting friends and family, walks, however, the key ingredient was togetherness and calm.
Keep it simple, children thrive on boundaries and routines, both of which tend to fly out the window once the Summer holidays hit.
How can you bring simplicity into your days?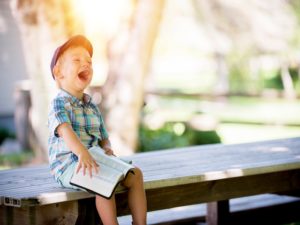 How are you going to ensure that your family know what is going on without the constant need to ask you all the time?
What routines will you put into place to ensure you thrive this summer rather than just survive?
We have created in our Family, a Family Manifesto of sorts, a code that we try our best to live by, to highlight what is important to us or perhaps what we need to focus our attention on most. We all had a voice in the process and we all have the right to remind each other of them. Our agreement includes such things as: first time listening, being problem solvers and turning left for adventure (a reminder to have fun, seize the moment and perhaps be a little spontaneous).
What would you put in your Family Manifesto?
A few years ago, in order to give ourselves the best chance of a summer where we do everything we wanted to do, I started a tradition of creating a Summer Bucket List or a Summer Adventure List as we now call it. We have a Family Meeting before the Summer Holidays start and brainstorm all the lovely things we would like to do; it ranges from cooking an apple pie, having a carpet picnic, blowing bubbles to going camping. We then take the list and display it in a central location, bigger things like Family Holidays, attending Holiday Clubs are put into the calendar and then the other items are sorted on a day-by-day or week-by-week basis. We refer back to the list often and cross off items as we have done them. It does result in a memory making, family filled and intentional summer.
What would you add to your families summer bucket list?
Here is to a Summer filled with memory making for us all.
---
If you would like to look into working with Anisa via parent coaching, mentoring, workshops or online courses, visit www.anisalewis.com. She offers all parents a 15 minute FREE call, to talk through what is going on from them and how she can help. 
Join Us!
Sign up today to receive a FREE printable guide to decluttering ANY space and monthly emails packed with inspiration to help you on your tidying journey