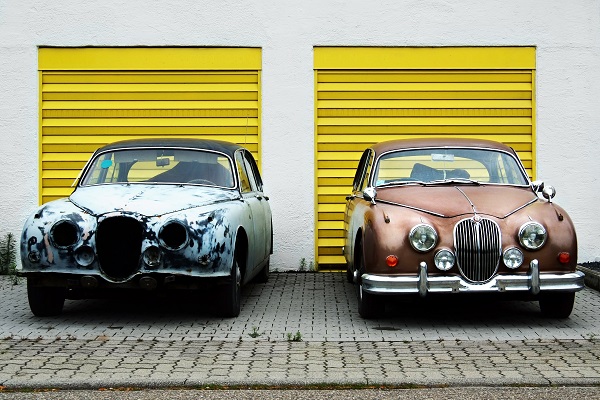 Your drive and garage can become a sinkhole for clutter. Usually, people use these spaces to store seasonal things, clothes, sporting equipment, DIY hardware, and other miscellaneous stuff. Most belongings have extremely sentimental value, and throwing them away to clear up space can be an emotional journey. However, it is essential to declutter the drive and ensure that you get good value for money from each square inch of your home.
With YourParkingSpace.co.uk, you can successfully earn money by renting out your drive as a parking space for people that need it most. Letting the parking space make money on its own is a great way to earn passive income and ensures that your drive is clean, decluttered, and maintained.
Let us look at some ways you can declutter your drive and earn back the cost of the space for long term benefits.
How To Earn Back The Cost?
Assess Value:
When you consider the house's value, you should also calculate the clutter holding you down. Most people in the UK have emotional and sentimental attachments to things passed down from elders and loved ones. While it is excellent to honour the memories, things get old and damaged with age and turn into clutter.
Deciding what is still of value and what is no longer needed is difficult for most people. However, once you assess the emotional and monetary value of the space, you can slowly start letting go of old things.
Decluttering the drive and assessing the value of the things allows you to sell some stuff. You can use this money for the renovation of the home. This money spent is worth the investment as it can greatly increase the price of your property. As a homeowner, you need to ensure that you earn back the initial cost of investment in the property for the additional driveway space.
Free Up The Parking Space:
Freeing up an unused parking space is ideal for raising some money by listing the driveway on YourParkingSpace. The app is efficient and an effective way to earn a bit of extra cash. You can list the drive in a few simple steps and allow people to rent it out either hourly or daily. Some renters even need parking spaces for the entire month.
Since all the spaces on the app have to be pre-booked in advance, it will be simple for you to park your car on the days that there are no bookings. If you do not own a car and are using the drive as a storage space, you can earn money by decluttering and recover the cost in the long term.
How To Declutter The Drive?
Make Piles:
When considering all the valuables in your garage, it is ideal to start making piles of stuff. You should divide the stuff into three broad categories – keep, throw away, and donate. If you are emotionally attached to too many things and cannot be objective, you could ask a friend to help and be practical for you.
When sorting stuff into piles of things, it is best to consider when was the last time you used the stuff. If it has been more than a year or two, chances are, you would probably not need it again. Sporting equipment used in climbing, skiing, and more can be sorted according to the hobby. If you are a sportsperson and have been inactive because of the Covid-19 pandemic, you should consider keeping the equipment. If not, you should donate it to someone who can use it or a charitable organisation.
Organise:
When you are decluttering, you do not need to throw everything away. You can make shelves that can take the weight of heavy loads and arrange things neatly in bins or boxes with covers. Out of the total clutter in the drive, you should bring the stuff down to less than 10 per cent to ensure that you have effectively freed up the space. Organising the garage does not mean you need to throw things away just to fit the percentage. However, having an idea of the essential things to retain will help declutter faster.
You should take stock of the total space a car will need, the lawnmower, bicycles, motorbikes, garden tools, and Christmas decorations before you start throwing things. Installing good quality shelving will help keep track of your progress. It will also keep the garage clutter-free at all times and will help you find everything later.
---
Decluttering the drive will help you earn back the cost by either selling the clutter or renting out the parking space to trusted apps.
Join Us!
Sign up today to receive a FREE printable guide to decluttering ANY space and monthly emails packed with inspiration to help you on your tidying journey