We're excited to share this blog post on decluttering & organising your kitchen by one of our fantastic organisers. (Caroline is based in Wakefield, West Yorkshire & covers all surrounding areas including Kirklees, Calderdale, South Leeds & South Yorkshire).

The kitchen can be the hub of a home…it can also be chaos! We've all been there! Below, Caroline shares some amazing tips to get your kitchen organised & more importantly, keep it that way.

Kate – A Tidy Mind Founder
---
I love my kitchen, it's my favourite room in our home.  As with many families it's where life happens.  It's where we chat about our day, where celebratory corks are popped & where we dry up tears. As we head towards Christmas our kitchens may become even more decorated & fragrant & it's a space which needs to function efficiently.
Kitchen are one of my most enjoyable areas to declutter. I've done them for myself & clients many times.  I hope my tips below will help you create a space which works for you, your family & your guests.  Let's start….
Setting time aside
I'm not going to lie, decluttering & organising a whole kitchen takes time.  Depending upon your availability you may wish to do several short decluttering sessions or set aside a morning or afternoon to it.  Either way the results will save you time & money in the future.
Does my kitchen need decluttering & organising?
For a space to be organised it can't be cluttered, especially in a kitchen where worktop space for food preparation is key.  Asking yourself the following questions should help you to decide if you need to declutter & organise your kitchen:
Can I find everything & access everything easily?
Are similar items stored together?
Does my kitchen contain gadgets which I was going to use one day but I haven't quite got around to?
Am I storing things which have been given to me which I feel I should keep but I don't use?
Ok so you've decided your kitchen could do with a bit of a re-organisation. How do you go about it?
If you're fortunate enough to be able to set aside a chunk of time I would suggest removing everything from your kitchen. Yes EVERYTHING, out of every drawer & cupboard and moving them into a different room.  Dishes, and cutlery, and spices, and even far removed household appliances, such as an indoor grill, which you planned to get out and cook vegetables on it, but never got it. You may want to ask for help with this phase as you'll be amazed how much stuff fits in a kitchen.  I've found children & friends particularly enjoy emptying cupboards!
Wipe out & dry all cupboards & cupboard doors
Get ready to compromise, remember you only have so many cupboards & it's important they contain the items you use in your kitchen.  It might be time to donate the banana hanger!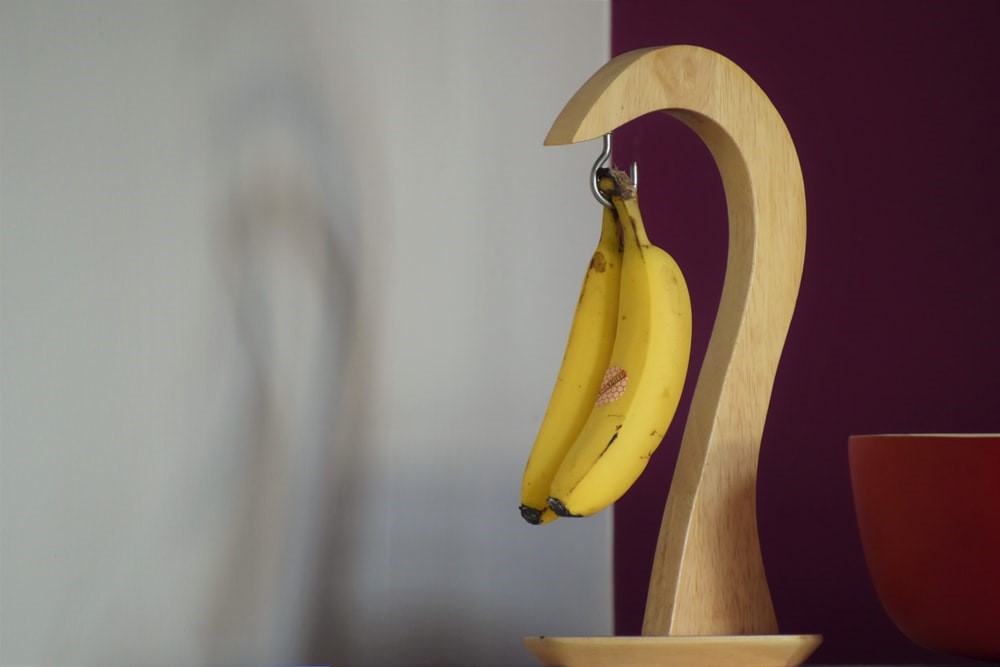 Food
Bring all food items back into the kitchen which you will definitely use. Check all sell by dates & dispose of any out of date items or items which are opened which you won't use.  Any unopened & in date food which you no longer required can be donated to the foodbank collection points in most supermarkets.
Store all like food items together separately to non-food items, it's more hygienic.
It might feel a bit like 'sleeping with the enemy' to store all cans, jars, bottles etc together with their labels facing forward. However, it reduce food waste, help you to know what you've got & save you from buying more unnecessarily.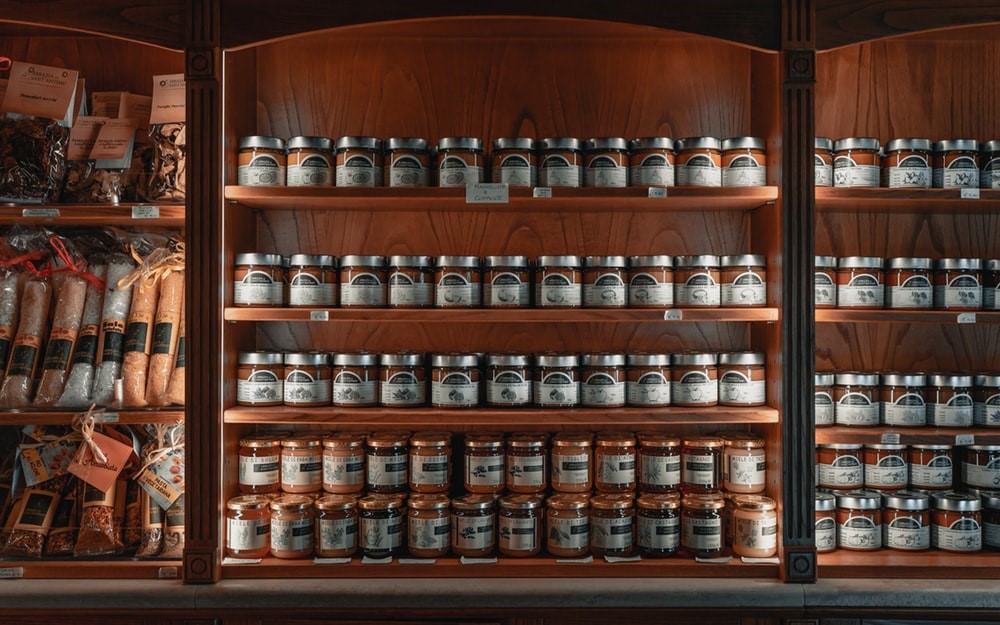 Personally I'm not a fan of decanting cereals into plastic containers. It's just another job to do & you'll always be left with that annoying little bit in the bottom of the box.  Make sure the cereals you buy are the correct size for your available storage or look to see if you can move the shelves in your cupboard.
You may choose to store packets e.g. rice in a basket or container in a cupboard to keep them neat & tidy. This also ensures you can easily see what & how many you have, to avoid overbuying.
I love to cook & I have lots of spices.  I've wasted so much money on gorgeous looking spice racks which were useless as they weren't big enough. I now have my spices organised in a pull out corner cupboard & each spice is labelled on top.  I store all related spices together for ease of use when I'm cooking up a storm & it saves so much time!
Cooking Utensils
Use your walls!  Storing utensils on the walls between your base & top units will save space on your worktop.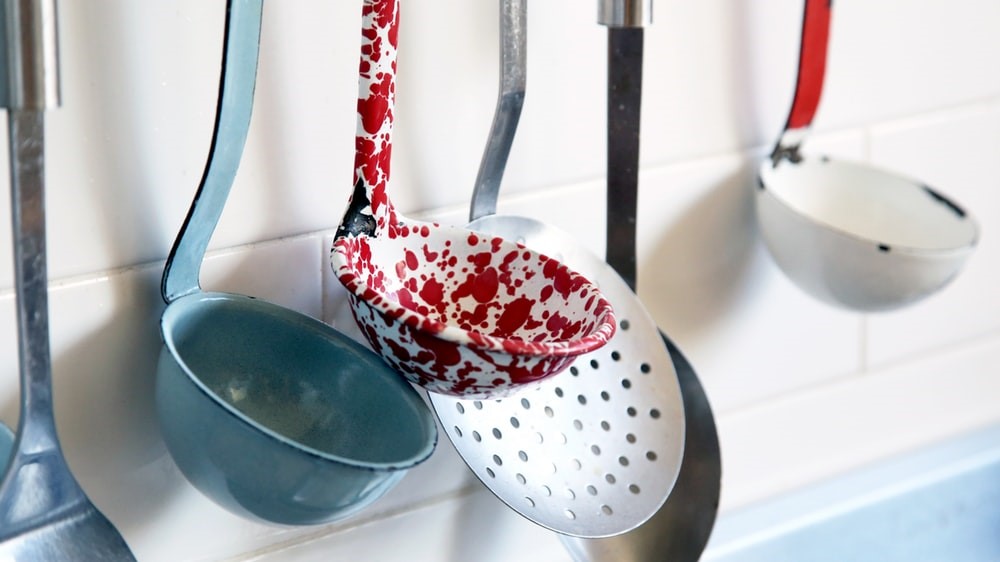 Make sure utensils are stored where you will use them, you don't want to be walking half way across your kitchen for a potato masher. 
If you haven't got wall storage use a pot on your worktop which is functional and which you love.  Think outside the box. This may be a nice vase or jug which has been stored at the back of the cupboard & not seen for years.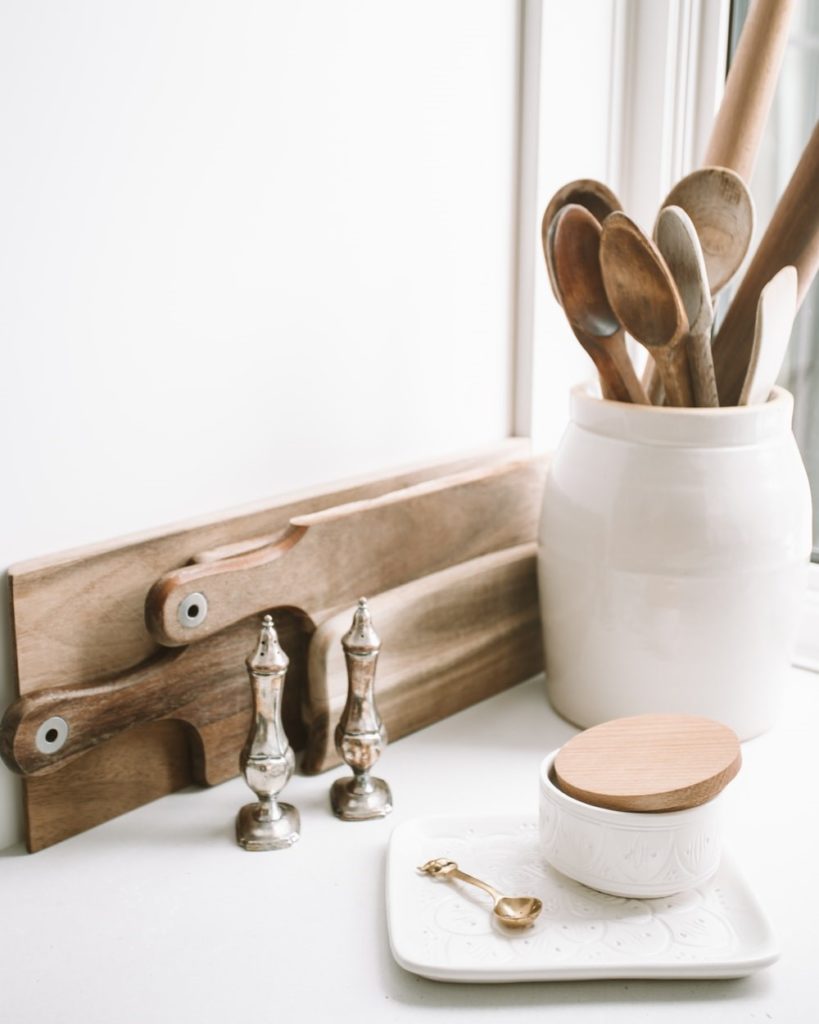 Pots & pans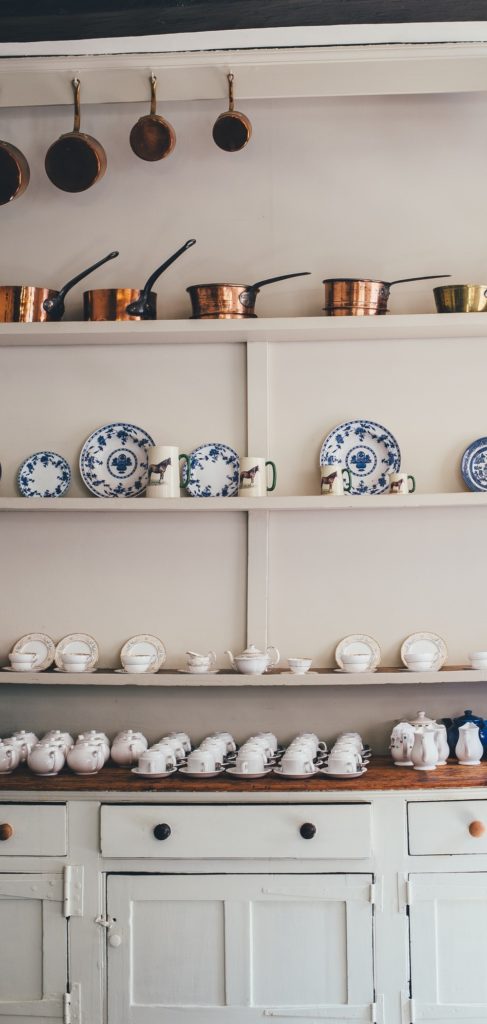 The ideal place for pots & pans used regularly is hung over or stored underneath or near your cooker & hob.


There are some super reasonable storage solutions available such as pan lids on the back of cupboard doors from Wilko.


You may wish to store larger pots & pans which you don't use regularly. For example,  a slow cooker, bread maker, sandwich toaster in a less accessible kitchen cupboard or a utility room if you're lucky enough to have one.


Question what you keep. If you haven't used your pasta machine or ice cream maker in the last 12 months it's probably time to donate it.
Crockery
I have to hold my hands up here & admit crockery is my downfall, I just love that bowl from a vintage fair. However… I do adopt the one in one out rule fastidiously.


In the words of William Morris "Have nothing in your house that you do not know to be useful, or believe to be beautiful". For me this is especially relevant for crockery.


Display a selection of your favourite crockery on shelves to give a homely & personal feel to your kitchen & make you smile on that dark winter Monday morning.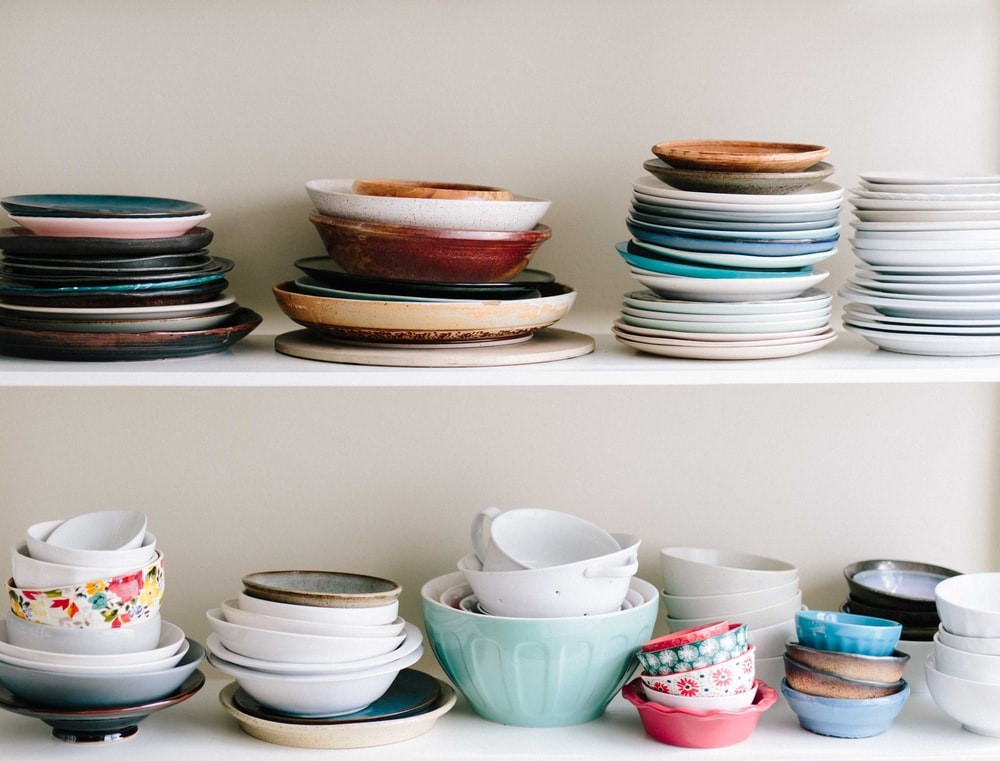 Don't keep things for best.  Get that beautiful bowl great auntie Betty left you out of the cupboard & enjoy it!


Don't keep gifts or inherited items you don't like.  The love is in the giving now allow someone else to love it & use it.
Well done, you're almost there….
Finally, a blog about a kitchen declutter isn't complete without mentioned Tupperware. You're probably looking at all those tops & bottoms and sighing. I have only one piece of advice here – be ruthless!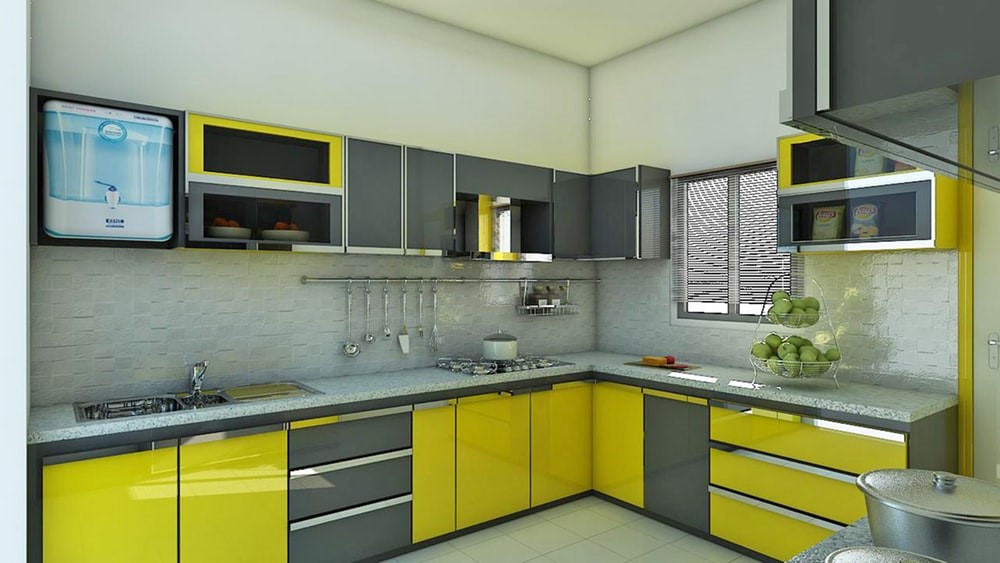 Now sit back, light a candle and enjoy your decluttered, tidy & organised kitchen!
---
Caroline shares lots of tips on social media so give her a follow on Instagram or Facebook.
Join Us!
Sign up today to receive a FREE printable guide to decluttering ANY space and monthly emails packed with inspiration to help you on your tidying journey