The best way to help the environment is to become a more conscious consumer.
When decluttering your home, there's no avoiding the fact that some things may to go to landfill (as we always say to clients, don't make your home the landfill) but at A Tidy Mind, we donate or recycle whatever we can. And (most importantly) encourage conscious consumerism and buying reusable products in the future.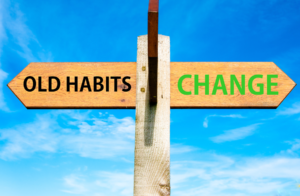 In our experience, most people do care about plastic pollution and do make an effort to recycle. This has to be balanced with other pressures that are upon us in the modern world. No-one needs guilt heaped on them when they already have a million and one things to think about. That will hardly give them the head-space they need to make some changes. Plus, making these micro changes will only go so far and it doesn't get to the root of the problem.
If you need local decluttering support, visit our dedicated pages for A Tidy Mind professional organisers in Surrey /Hampshire/Berkshire, London, Cambridgeshire, Midlands, Cheshire, Yorkshire and North East.
However, the average household can usually significantly reduce their waste and here are some simple tips:
Switch to reusable products
Although recyclable paper straws are available as an alternative to plastic, the better swap is to metal ones which can be used indefinitely. Water and hot drink bottles can also be made from quality and long lasting materials and they feel and look better too.
Invest in a water filter
Regular tap water is absolutely safe to drink but water filtration can provide better tasting and better smelling drinking water by removing chlorine, chemicals, pesticides and heavy metals. Filtering water means you are more likely to fill reusable cups and flasks and avoid buying plastic bottles. The bonus is that you'll save lots of money in doing so.
Donate, Swap or Sell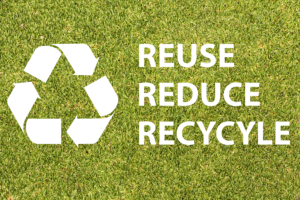 There are so many ways to pass on your unwanted goods. From donating to charity shops, to hosting 'swap parties' with your friends, to selling locally online. You will support your local community as well as saving waste from entering landfill
Streamline your laundry routine
Only wash your clothes when necessary (some clothes such as jeans can be worn multiple times) and if using the dryer, consider reusable dryer balls. You'll avoid plastic bottles of fabric softener and save space in your cupboards! Visits to the dry cleaner can be made more environmentally by returning your hangers and bringing clothes in reusable bags.
Support sustainable brands
Sustainable luxury brands might use recyclable materials to create products that not only look good but protect the planet too. Other such companies reinvest their profits to support environmental initiatives. There are many brands making great efforts to use renewable energy or reducing the power they use.
Have Less But Better
Being a conscious consumer isn't about feeling deprived or boring! Buying the best quality belongings you can afford means you're less likely to have to replace them regularly and by increasing the quality of what you own, you're likely to feel satisfied with less. To further reduce your carbon footprint (and save cash), you could buy preloved. A water filter is a great investment for your home, especially if you want to reduce your consumption and alkaline water filter pitcher is a great help for that. An equity release allows you to invest in something like this without having any capital up front and still reap dividends later on down the line through reduced bills with cleaner water coming from your taps!
Join Us!
Sign up today to receive a FREE printable guide to decluttering ANY space and monthly emails packed with inspiration to help you on your tidying journey