Five Fail Safe Holiday Essentials
For those of you lucky enough to be jetting off somewhere on holiday this year (or maybe simply driving off or bus-ing off, a holiday is a holiday), be honest: do you pack too much? Do you use every single thing you pack? My theory is that one reason we love holidays so much is the simplicity. Our responsibilities are scaled back and one suitcase of possessions is enough. But it's still tempting to throw in extra things 'just in case' and end up with a cluttered hotel room and more work to do when unpacking back at home. The key is to choose with such care that you get the utmost value out of every single thing. Holidays are a wonderful way to practice minimalism and reap the benefits such as less to think about and a calmer feel to your space. So what staples should earn a place in your suitcase? I'm thrilled to share this guest blog of tips from Personal Stylist & Image Consultant, Anna Mewes, who helps women discover their sass and style and feel fabulous every day.
---
I don't know about you, but I always pack WAY too much when I go away on holiday and usually come home with a case of clothes that I've only worn half of (if that).
The thing is, we actually don't need much at all when we're on holiday and in my membership group, The Style Lounge, recently I advised them to get out everything you plan to take and then HALVE it!
Ask yourself honestly whether it's necessary to take 5 different bikinis and 6 different beach cover-ups for a 10 day holiday.
In today's post I've identified 5 key items that I feel are essentials, the rest is up to you..
For the purpose of this post I've based these suggestions on a low-key week-long holiday in the sun with family. This was me a little over a week ago in Cyrpus with the kids and my parents (ah it was heaven, take me back!) and during the week I realised there were certain items I was gravitating towards which became staples, whilst others didn't get worn at all.
So here goes…
The Straw Bag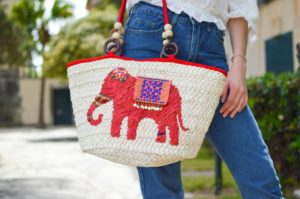 Make that a BIG straw bag – one that you can fit your sun cream, kids' swimming gear, hats, nappies, purse, towels and everything else in.
I have a gorgeous multi-coloured bag which I've had for a couple of years now and come back to time and again.
The Elegant Day-to-Night Sandal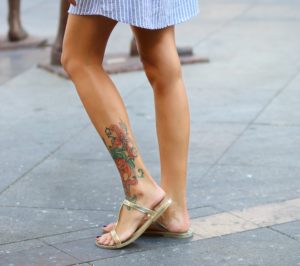 Flip-flops are great for by the pool but I'm not a fan of Havaianas for the evening… not so chic!
Enter a versatile sandal or loafer that can take you from day to night with ease.
Statement Sunglasses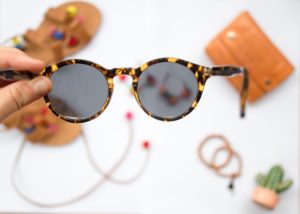 I have just one pair of sunglasses because I found that even when I had more options, I just wore my fave pair all the time anyway.
The style you choose will depend on your face shape (opposites are attractive so go for angular if you have a fuller face and a softer frame if your face is more angular)
For me, Rayban Wayfarers are classic, iconic, and flattering for most face shapes.
A Chic Cover-Up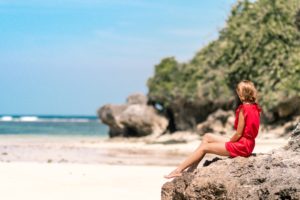 Having something that is comfortable, colourful and stylish to throw on over your swimwear to head to lunch is essential for a beach holiday.
I took three different cover-ups away with me on my recent holiday and wore one of them for five out of the seven days (just to say, I did wash it!) – my point is, again if you find something that works you'll wear it again and again.
An Oversized Hat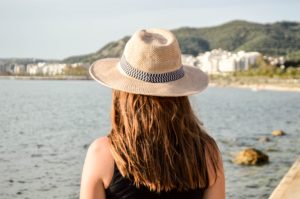 I don't like to expose my face to too much sun, I know that those rays are going to catch up with me at some point so I prefer to try and stay in the shade.
There are so many gorgeous, oversized hat options available now and not only do they protect you from the sun, they add instant glamour to your pool-side look. Win-win.
---
Join Us!
Sign up today to receive a FREE printable guide to decluttering ANY space and monthly emails packed with inspiration to help you on your tidying journey