Going Green: the benefits of an eco-friendly home
Everywhere you turn these days, people are talking about 'going green' and you need only look at the news to find out why: the world is in peril and that is partly because of the bad habits of humans. Not all of us recycle. Harmful chemical products are still being used around the home. And not only is this damaging our environment, it's also creating trouble for future generations of people and animals inhabiting the planet. 
Of course, it's so easy to make excuses. "I don't have the time to recycle everything" some will say, or "I don't know to be eco-friendly" and I will admit I have made some of those excuses myself. But in reality there is a plethora of information available on how to live more sustainably. We know what to do, so why don't all of us do it?
Perhaps we simply need a few more concrete reasons for going green and how these can benefit us directly. So if you're as eco-friendly as you can get, read no further and I bow down to your eco-holiness. But if (like most of us) you're guilty of the odd bad habit or even a little ignorance, here are some of the benefits of going green that may change your mindset and change the world a little bit too…
Green Benefit #1: You are saving the rain forests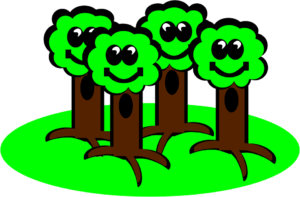 Rain forests are being cut down every year to provide us with furniture, as well as creating other resources, such as paper and building materials. Ecosystems are being destroyed as a result, along with the inhabiting plants and wildlife. Rather than supporting this, consider buying furniture that is made from sustainable sources such as oakfurnitureuk.co/blog and a quick Google search will also serve you well. Look out for Green product certification for that seal of approval when you are buying.
Green Benefit #2: You are increasing the value of your home
While there are still those who refuse to follow eco-friendly ways, there are many people who make it their business to look after the environment. And these are the people who make up a large portion of today's home-buyers, so it makes sense to go green to raise the value of your property. When looking to make changes, take note of this article which has a useful list of additions that will help you to sell your home faster and at a higher price. The truth is that an eco-friendly home is more attractive to many home buyers.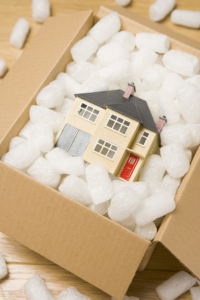 Green Benefit #3: You will make huge savings on your utility bills
Who loves the sight of the postperson coming down the drive? Nobody, unless it's your birthday. If all he/she has for you are a bunch of brown envelopes, then you know it's bill day once again. Rather than bolting your postbox, make changes to your home that will cut down on your utility bills. Buying energy-efficient appliances is one way (look out for the Energy Star Label), as is changing your household habits, such as not running your washing machine or dishwasher on half loads. Insulating your home will also cut down on energy bills, as will not using your heating unless it gets really chilly and hanging your washing out to dry rather than using the tumble dryer. Ensure your whole family joins you in the eco-friendly crusade by insisting on these green habits being a team effort.
Green Benefit #4: You can reduce clutter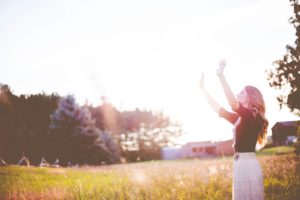 Be selective about what you accumulate and keep in your home. The more things you acquire, the more waste you are creating, especially if you don't need some of what you are buying. If you feel forced to throw regrettable purchases away, this can add to the waste problem our world is facing. So, as well as being a conscious consumer, try to re-purpose what you already do have. It's win/win as this will both save you money and save the world's environment. Take a look at some of the ways you can re-purpose furniture at Architect Designs and follow the same eco-friendly philosophy with other items around your home.
Green Benefit #5: You can improve your health
You will be breathing better air in your home if you stop using chemical products and other air pollutants. The fewer toxins you (and your family) take in, the healthier you will be. As a result, you can expect less allergies, illness and minor ailments. Use DIY cleaning products instead, examples of which can be found in this Good Housekeeping article. Finally, add a few plants around the home to improve the air quality. You will all feel better as a result. If you use a cleaning service or even a housekeeping service, then discuss this with them.
Green Benefit #6: You will feel happier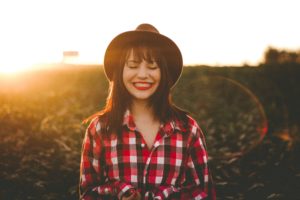 People who neglect the environment usually know deep down that they are doing the wrong thing. In the modern world, we have a million things to worry about but this is a way to give yourself a better peace of mind. You will feel happier if you do, knowing that you are doing your bit to save the earth. Happiness will also come from experiencing some of the benefits we have already mentioned, such as having more money in your pocket at the end of the month and suffering less stress because of money and health worries.
Green Benefit #7: You will become a superhero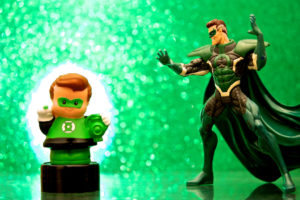 Not in the comic-book sense, although the titles Captain Green or The Green Marvel may very well suit you if you do decide to be more eco-friendly. You don't need a face mask or a cape, of course, as you can save the world by just being you, remembering to recycle each day, educating others to follow green habits, and making an effort to be green in everything you do, in and out of the home. It only takes one person to make a difference, so do your bit in saving the world today, thinking about what you can do right after you have finished reading this article.

None of us are perfect but hopefully this article has given you some tips and motivation on how to foster good habits and make a mindset change. So, don't be mean. Go green!
Thanks so much for reading,
A Tidy Mind
Join Us!
Sign up today to receive a FREE printable guide to decluttering ANY space and monthly emails packed with inspiration to help you on your tidying journey