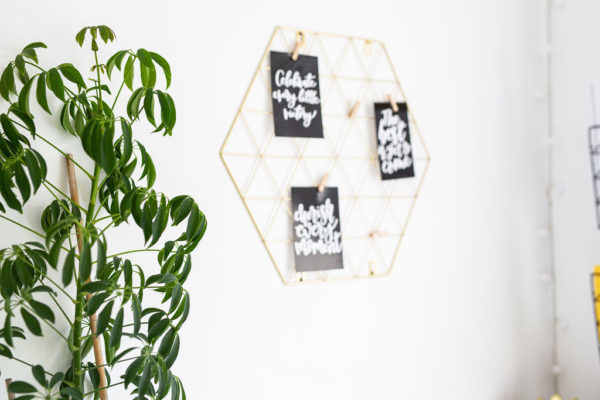 Trends come and go, and unless you have the money – and the time – to continually update your living area, it may be best to opt for a timeless design.  As the name suggests, timeless designs make use of classic elements and colours that will stand the test of time and look good no matter what's currently on-trend.  In this article, we'll take a look at some of the rules of timeless design to help you create a living space that will still look fantastic ten years from now whether you're doing up your basement conversion or giving your living room a
new lease of life.
Classic Patterns are Key
As a general rule, you want to keep away from prints like strong geometrics, animal prints, and chevrons when creating a timeless design.  Instead, look to patterns like plaids, stripes, botanicals, and damasks.  Choose three or more of these and distribute them evenly across the room you want to decorate.  Try and create symmetry with your patterns, but don't be afraid to adjust the scales of those you choose.
When it comes to flooring, classic designs include natural wood and terracotta.  Reclaimed terracotta tiles are an especially good choice as it works well in both contemporary and older buildings.  It also tends to look better with age, which is ideal for timeless design.  If you want terracotta tiles, take a look at the options available on lubelska.co.uk.
Hide the Tech
If there's one thing that seems to change faster than the speed of light, it's technology.  And rooms that are full of tech are those that tend to look dated very quickly.  We're not suggesting that you need to forego technology altogether, but it's a good idea to avoid making it the focal point of your room.
When determining how you want your living area to look, consider ways to integrate your tech (and wires!) naturally in the design. Games consoles, stereos, and speakers can all be hidden inside pieces of furniture, for example.
Invest in Quality

The most important thing you should do when designing a timeless living space is to invest in quality furniture and accessories.  You don't need to cash in your pension to pay for it, but you should look to buy the best you can afford.  Low-quality, flat packed furniture not only looks shabby, but it tends to fall apart within a few years.  Cheap accessories, on the other hand, can make a room look tacky.  While vintage and upcycled pieces aren't exactly a 'no', they can have a similar effect.
When you invest in high quality furniture and accessories, your room will have a sense of purpose, and its own character.  They will also stand the test of time, which is what you're looking for.
No matter what your individual style is, it is possible to create a living space that has a timeless quality.  Keep the above guidelines in mind and you'll have a living room that will still look fantastic in the years to come!
Join Us!
Sign up today to receive a FREE printable guide to decluttering ANY space and monthly emails packed with inspiration to help you on your tidying journey