The onset of autumn and winter often means people stay indoors more often. As professional organisers and declutterers we are often asked to help clients sort out their home so they can hunker down and be comfy over winter. People often have a hygge mentality and move to a hibernation mode to keep the cold temperatures at bay. There is no time like the present to prepare your home for the colder weather by giving it a face lift. When it comes to how to make your home cosy this winter, you don't have to give it a complete overall; you can declutter or simply make some small changes with your interior designs to turn your home into a cosy haven for the winter months.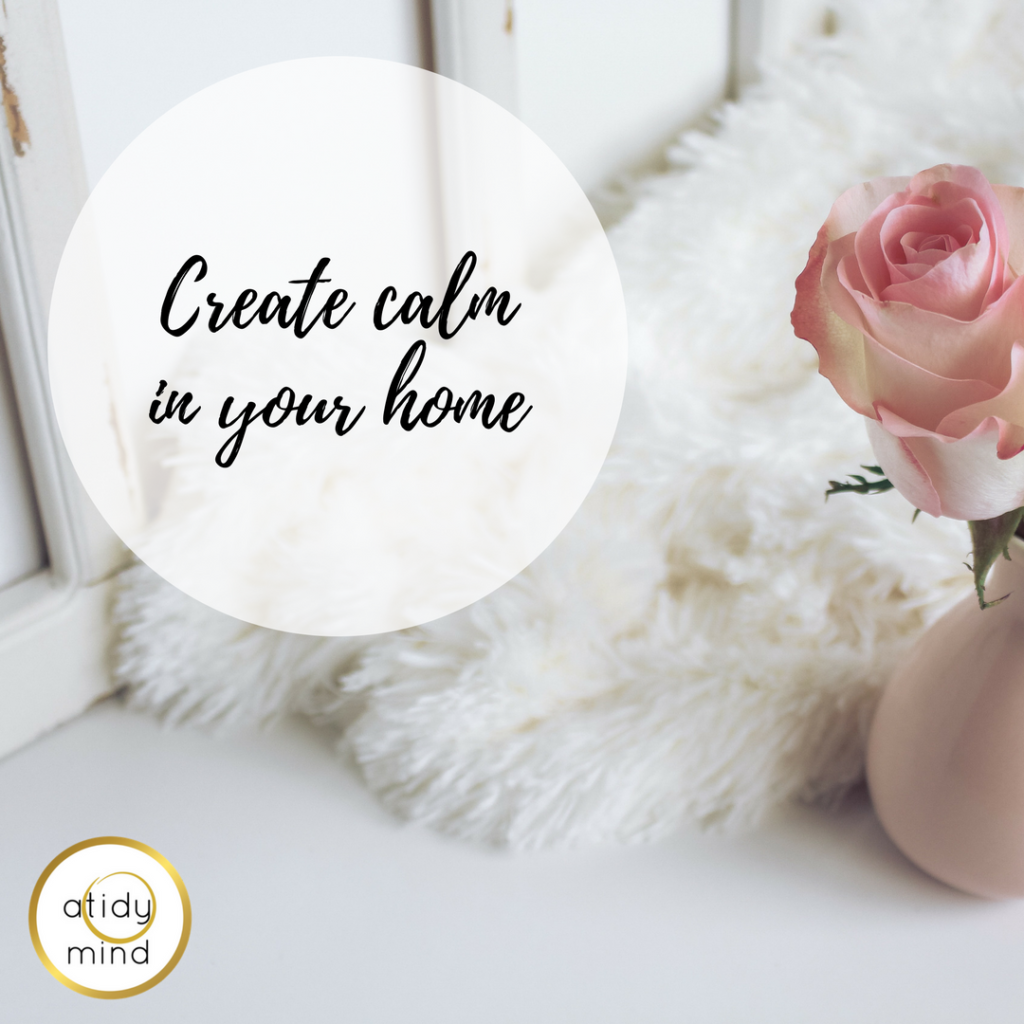 Incorporate shaggy rugs
When it comes to having something warm and cosy to walk on, shaggy rugs are a winner. They make all the difference to a space adding that luxurious feel. You can also get shaggy throws and cushions in the same fabric that will add warmth to your home.
---
Add seasonal colours
Adding accents which remind you of autumn and winter will give a colour blast to your decoration as well as making the space feel cosy and warm if you need inspiration for the colours of the year head to the Pantone website to see what is in fashion for 2020.
---
Invest in a Sofa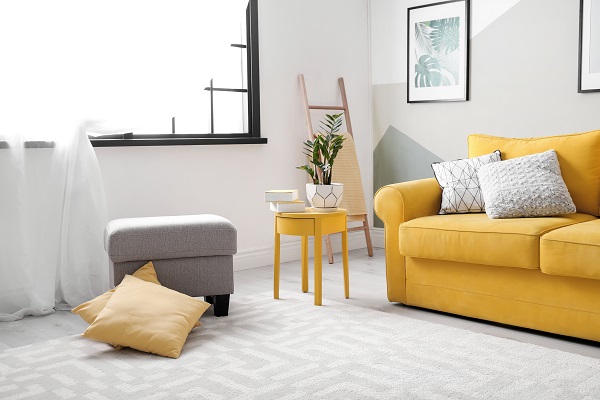 It is worth investing in a sofa which will bring in the cosiness factor all year round. 
Depending on the room you may want to opt for something like these chesterfield sofas to add colour, glamour and cosiness to your room. It will also act as a focal point.
---
Bring the outdoors in
During autumn and winter, there isn't much growing in the garden; however, bringing in some greenery will instantly make the space cosier. Use branches from Holly bushes or collect some pine cones on a walk. Adding natural elements to your home decorations gives a sense of warmth and colour.
---

Add Wow factor
Adding just a few 'wow factor' touches to your home can make all the difference to how you feel in it. Consider tasseled cushions on the sofa, a quirky lampshade or considering marble furniture inspiration in the form of side tables or a drinks trolley to add glamour and class. The addition of marble is also recommended for those seeking a timeless, classic feel that their home deserves.
---

Add textiles to your Dining Table
A sure-fire way of adding a feeling of warmth is to dress your dining table by adding runners or table cloths. Adding fabric napkins is a nice touch. Choose seasonal colours and if you can opt for runners which are quilted to add texture too.
---

Make the best use of Lighting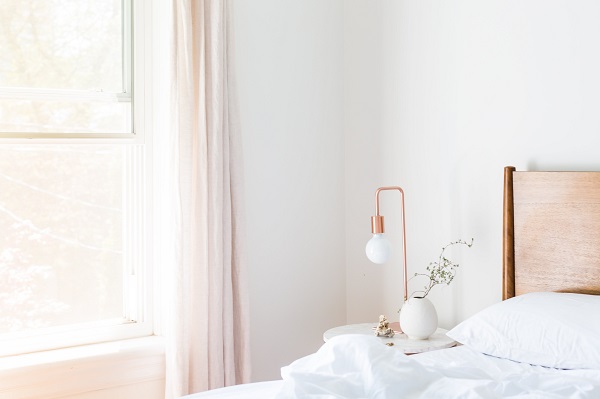 You can add a cosy feel instantly with the right lighting. The softer lighting will make a room feel warmer and more relaxing. Make use of LED bulbs and add dimmer switches to lamps. They are easy to fit and make a massive difference to the ambient lighting.
---
Add comfy Cushions and Throws
Adding comfy cushions and throws to your seating will allow you to curl up on the sofa with a nice cup of hot tea and feel very relaxed. This will also add a splash of colour. Cushions and throws will make your room feel warm and comfortable immediately. After all, curling up on the sofa when it's cold outside is the perfect end to a busy day.
---
Change your Curtains
Sheer curtains during the warmer months are great as it allows the sunshine to flood your home.  However, there isn't as much light in winter, therefore to keep your room warm and cosy, it is best to change to a heavier curtain. Switching to velvet or lined curtains will immediately make a place feel more hospitable.
---
Add Candles

Adding candles to a room is an excellent way of adding light, but also using scented candles will also add a beautiful aroma. Group your candles together on a coffee table or bookshelf to add a magical ambience to your room instantly.
---

Add an Autumn Wreath
Wreaths are not just for Christmas! Add a wreath as soon as autumn comes round. You can buy one or make one. A simple wreath decorated with pine cones and ribbons placed on your hall table or on your door will cosy up your home in no time at all.
---

Cosy up your Bedroom
Don't forget your bedroom when you want to make your home cosier. Adding the comfort factor to your bedroom in the form of luxurious bedding, cushions, and heavier curtains will make you feel more cosy and warm. 
Choosing a comfortable chair can also be a great addition to your bedroom. After all, you spend many hours in your bedroom so make the most of it.

---

A splash of Art
Why not opt for updating your pictures and art on your walls? This is especially important if you have any bare wall space. Go out and take some pictures and use these to decorate your walls. Alternatively, buy some tapestries or wall hangings in autumnal colours. These will ensure your room is warm and inviting.
---

Outside Lighting
When it comes to how to make your home cosy this winter, lighting can make a significant impact on your outdoor space as well as indoors. Putting up some twinkling lights on your patio, around your shed or string lights around your windows will brighten up your outdoor space. The light will reflect inside, making your home look cosy.
---

Brighten up your Bathroom
Often a room neglected when thinking of making your home cosy. There are some easy ways of achieving a more comfortable feel from adding a splash of colour with hanging plants to adding more fluffy towels. It's a great feeling when you step out of the bath and reach for a warm plush towel.
---

Add Slippers


We often forget about making ourselves cosy. Invest in a pair of fluffy slippers and keep them next to the door so you can put them on immediately you enter your home. Leave those work shoes at the door and decide on a no-shoes-indoors for everyone. 
Not only will it save you time on cleaning up dirty shoes it is perfect for adding comfort and keeping you toasty warm on cold nights.
---

Bake some Cookies & Bread
There is nothing like the smell of freshly baked bread or cookies to make you feel at home. Take some time to yourself and try baking bread and gingerbread cookies and have this aroma around your house. Not to mention you can also enjoy eating the treats afterwards!
---
These are just a few ideas on how to make your home feel cosy this winter. Do you have any more suggestions? Also, do remember we provide decluttering, organising, coaching and productivity services in homes across the UK. If you need more calm in your home, then get in touch for a free consultation – [email protected]
Join Us!
Sign up today to receive a FREE printable guide to decluttering ANY space and monthly emails packed with inspiration to help you on your tidying journey