Most of us end up with far too much stuff in our homes – could some of it be clutter? That depends on a lot of things as clutter to one person is treasure to another! There's also the question of whether you need to declutter or is it more about how to optimise your storage? The answer is probably….a bit of both. Decluttering is a job that often gets shoved to the bottom of the list, but in actual fact, decluttering is about more than making your house look nicer. It is also a habit which helps clear your mind, boost your mood, reduce dirt and dust and help others in need by giving away your items second-hand. All in all, decluttering can always be done more often! When we find the time, most of us find that tidying up and rejuvenating our homes is incredibly satisfying, and gives us all a great sense of achievement.
---
If you find yourself with lots of belongings you can't bear to get rid of, there are ways to store them that give your home a feeling of tranquility and order. Decluttering doesn't mean living as a 'minimalist' or in a stark, clinic space. So instead of simply focusing on reducing your belongings, find storage solutions that work for your home. Here are some tips on how to optimise your storage, which can improve your home in more ways than one.
Under-Bed Storage
Don't underestimate this. Nowadays, there are countless bed frame models with drawers or chests built in underneath. These are surprisingly spacious and can house a range of items, not just bedding and blankets. You could keep your entire shoe collection in a big underbed drawer; store your bags and suitcases there; keep extra books or even valuables in these amazingly versatile frames. The wonderful thing about these is that they are barely visible, and therefore give your bedroom a minimal, clean, simple aesthetic which can help you concentrate and sleep better every night. It's a win-win situation!
---
Versatile Stacking Shelves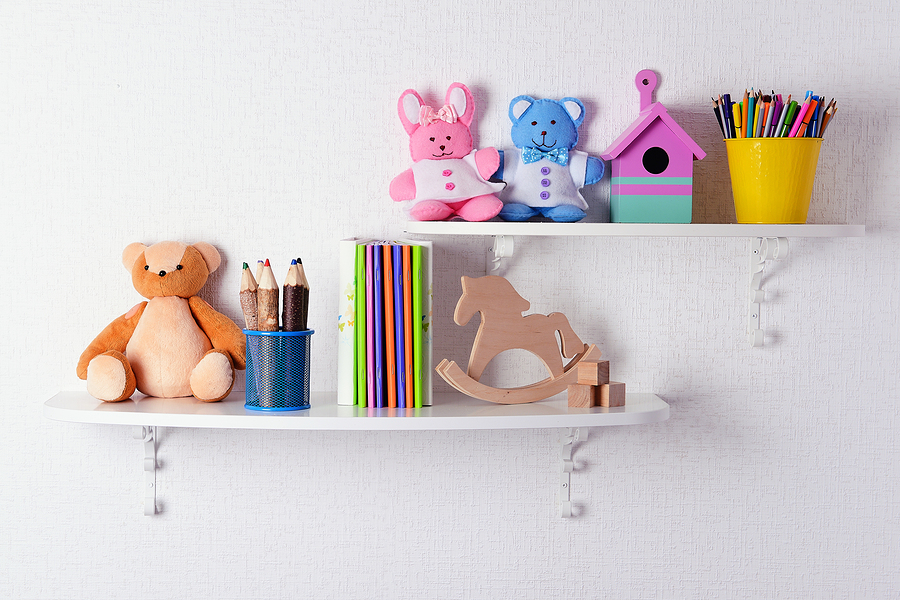 If you have just moved home and aren't sure how best to organise your space, try Muji's stacking shelves, or a similar product available from various brands found at NetVoucherCodes.co.uk. These are super-easy, moveable shelves which stack easily on top of one another in whichever shape or height you like. This means you do not have to purchase an expensive, huge shelving unit which fits awkwardly in your space, but instead build up as you go, tailoring for your specific needs. The shelves are high quality and durable, and the best part is, you never have to compromise on your shelving needs ever again!
---
Rails Instead of Wardrobes
If your bedroom is a small space and you struggle to accommodate all your clothing, you might be worried about taking up an enormous chunk of your floorspace. If this is the case, try using a simple rail on which you can hang all your clothes. Not only do these save space by running close to the wall, but are also highly fashionable, giving a minimal, bare aesthetic. Plus, you can colour-code your clothing and create a beautiful colour palette for your bedroom, adding to the attractiveness of this space-saving storage solution.
---
Wall Hooks
Cleverly combining chic aesthetics and space-saving, wall hooks are a cost-effective, simple addition to your home. Hanging plants, clothes, ornaments and artworks on the walls can help minimise the space taken up on your floor, and instead using the verticality of your home to store your belongings. This great solution makes your home look funky, original, and shows off all the cool stuff you've collected over the years. 
---
Large Mirrors
Okay, this one doesn't actually help you store things, but it does create dimension in your space. If your home isn't very big, having a large mirror on one wall can give the illusion of a bigger, less cramped space. This helps you feel less claustrophobic and lets you enjoy your home even more. If you have a large frame, you can have mirrors cut to size for a relatively inexpensive solution to a small room. Not only can you check out your killer outfits each morning before work, but you can create a versatile, beautiful space using this simple trick of the eye.
---
Get A Professional To Help
If you're truly at a loose end about your clutter situation, call a professional for guidance on how to optimise your storage and make your home a calm, tidy environment for everyone. No matter your home size, the number of household members or your clutter situation, there's always a way to improve!
Join Us!
Sign up today to receive a FREE printable guide to decluttering ANY space and monthly emails packed with inspiration to help you on your tidying journey