How to organise emails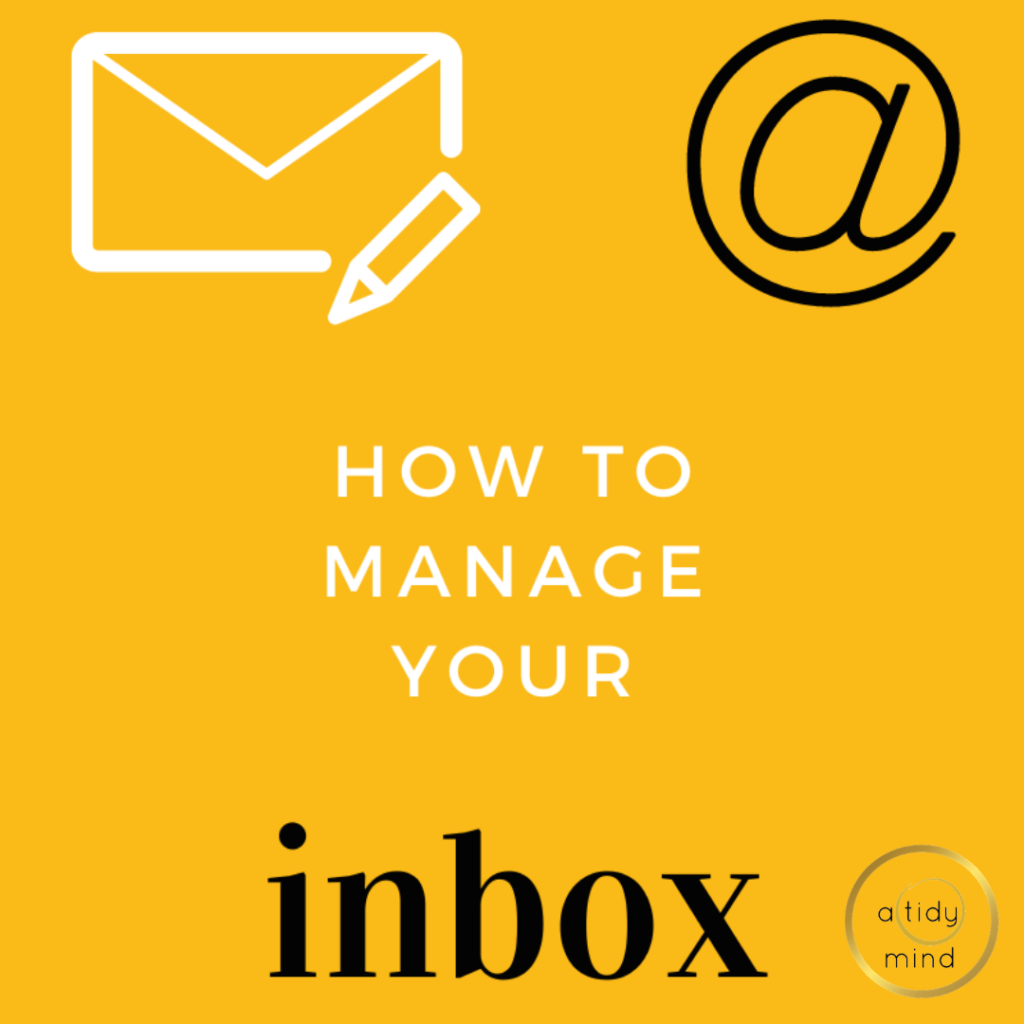 Emails! Whether for business or for personal use, most people use this form of communication every day. Technology Market Research Firm, Radicati say that business and consumer emails sent and received per day exceeds 281 billion, and is forecast to grow to over 333 billion by year end 2022! Yes, you read that correctly! So clearly, we need to build systems and habits to manage them. But thinking about how t0 organise emails can feel overwhelming when there are so many coming in constantly.
Email overload can be a drain on time, energy and affect productivity. There are a few actionable steps you can take to reduce the overwhelm and to get things done. Make fast decisions and take action on emails you do not want/need. Keeping your inbox under control will inevitably keep your mind under control too.
---
Here are some easy tips and tricks to kick start that email purge
---
Unsubscribe, unsubscribe, unsubscribe
Firstly, have look through all your emails from the last month and identify any that may have come from a mailing list. Just like going through the post, identify any that may be trying to sell you something you don't need or mail you never signed up to.
Open the email and hit unsubscribe at the bottom, or some mailbox providers have an unsubscribe button which will send an email to the provider to remove you from the mailing list.
Repeat this process for any mailing lists that doesn't interest you and you will soon find you are freeing up more space in your inbox.
Setting some time aside to do this now will save so much time for later.
If you are pressed for time there are websites out there that will take your email and consolidate all the newsletters you are signed up to so you can unsubscribe from everything in one go. Word of warning- some websites claiming to do this can sell your data so research and check reviews before signing up to one. – One service that does this for free with no unhelpful extras is Cleanfox.
---
Utilise the 'search' bar
The 'search' bar in your emails will swiftly become your biggest help. Searching by keyword helps to quickly gather emails together, making it easier to delete unwanted emails in groups rather than one by one. Once you have decluttered your mailing list, look for emails that you have opened but not done anything with yet, ask yourself why? Is it important? Do I need to do anything with this? If no action is needed then filing it away in a folder is better than leaving it in your inbox.
---
Folders
Your inbox should only contain emails you are currently working on. Anything which has been done, or doesn't need further action but needs to be kept, should be filed away in folders like you would important paperwork. If we have many life/work categories it is always a good ideas to create folders divided by the categories and sub categories. It will make looking for a specific email much easier rather than searching by word or contact and going through a long list of emails. Instead you can search by folder.
There are email systems out there that will automatically 'focus' your inbox, using data gathered from your email behaviours it will prioritise what it thinks are important emails for you. By working with a standard mailbox and working with the folder technique you will quickly be able to establish a routine to stop the email overload.
---
Colour code
Colour association has been used as a tool in many different mediums. If you are a visual person then this tip is for you. Instead of reading the list of folders to find one, you can glance and find the colour.
---
Personalise your swipe function
For those of us that use email on our phones it's easy to open and read an email, but have you thought about how quickly it is to delete one without having to click into the body of the email? Often just going into the settings of your email provider enables you to add on the swipe left or right function to quickly sort those emails into delete or folder sections.
---
Set up email templates

Some of us who use email regularly for business might find it beneficial to set up a series of email templates which you can use for quicker replies on emails with the similar topics. You can save templates in a folder for easy access.
---
Email overload
Some people would recommend only checking emails twice a day- this may work for some.
For others, sometimes this is just not attainable, most of us have phones with easy access to emails and notifications. If you work in an office job, then you will probably be on emails all day.
You could choose to enable the 'push' function where your mailbox will only show you emails when you click on the app. Or you could set your emails to hourly alerts instead of notifications after every new email comes in.
If you find you prefer to sort emails out as they come in then get into the habit of deleting or filing them as you go.
---
We can help you!
We love sorting out email inboxes for our clients because the difference it makes and the visible look of relief when were done is so rewarding.  And we can teach you how to organise emails – consistently. Clients have said they feel lighter and can actually reply without procrastinating over all the emails cluttering their mind. If you find the task too daunting or overwhelming, then get in touch with us and we can help you get it all under control. It doesn't matter where you are in the world as this is a service we can deliver virtually.
By Ellen Sussams – A Tidy Mind London
Join Us!
Sign up today to receive a FREE printable guide to decluttering ANY space and monthly emails packed with inspiration to help you on your tidying journey