How To Purchase The Right Sofa Bed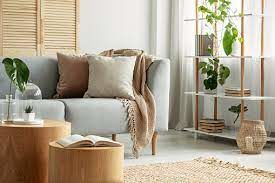 Good sofa beds will transform your home. Besides making your guests comfortable, they can be a center piece in your home. Still more, you can complement your home's decor with a good sofa bed, making it more inviting. That's not all, having one will automatically make your family and friends excited about the idea of visiting you. Use the below guide to purchase the right sofa bed for you.
Types
There are countless types of sofa beds available on today's market. So, before making a purchase, take the time to evaluate your needs first. Make sure that it is comfortable and easy to pull out. And this is particularly important if you need something that opens fast. You really don't want to invest in one that features a complicated mechanism.
If you aren't sure about a sofa bed's functionality, consider watching online videos that demonstrate how the sofa con be converted into a bed. Depending on your requirements, you can either opt for classic pull-out or 'click-clack' style.
Click-clack sofas are typically outfitted with cushions that can be pulled back to create a spacious sleeping area. The back often acts as the headboard. Pull-out sofa beds, on the other hand, open up to reveal a mattress that can be folded out to create a comfy sleeping space. Remember, the thicker the cushions, the more comfortable it will be. Plus, it's also imperative to consider how regularly you'll be using your best quality sofa beds before making your final purchase.
Mattress Type
It can feature different types of mattresses, including memory foam, open-sprung, and pocket-sprung designs. Thus, depending on your preference, you can always find a mattress type that perfectly suits your needs.
Size 
How many guests do you expect? The amount of sleeping space you need will directly affect the sofa bed configuration you'll purchase. For instance, you may want to consider investing in a footstool, loveseat, two-seater, three-seater, armchair, or corner sleeper sofas. However, if you've limited space you may want to consider investing in something that features hidden storage underneath their cushions.
Colour, Material 
It isn't all about functionality. Aesthetics is equally important. As much as a sofa bed is comfortable, you'll also want to make sure that it's aesthetically appealing. The colour and material can really define your room.
If you intend to place the sofa in a small room, then a bright finish will allow enough light to project and increase the sense of your space. If you have children and pets around, then make sure that it features washable covers or a washable leather finish.
The bottom-Line
Remember, there are several options on the market. You need a sofa bed that will complement the decor of your home. A good sofa bed should be durable and versatile. With the above guide, you can be sure of purchasing the right one for you.
Join Us!
Sign up today to receive a FREE printable guide to decluttering ANY space and monthly emails packed with inspiration to help you on your tidying journey