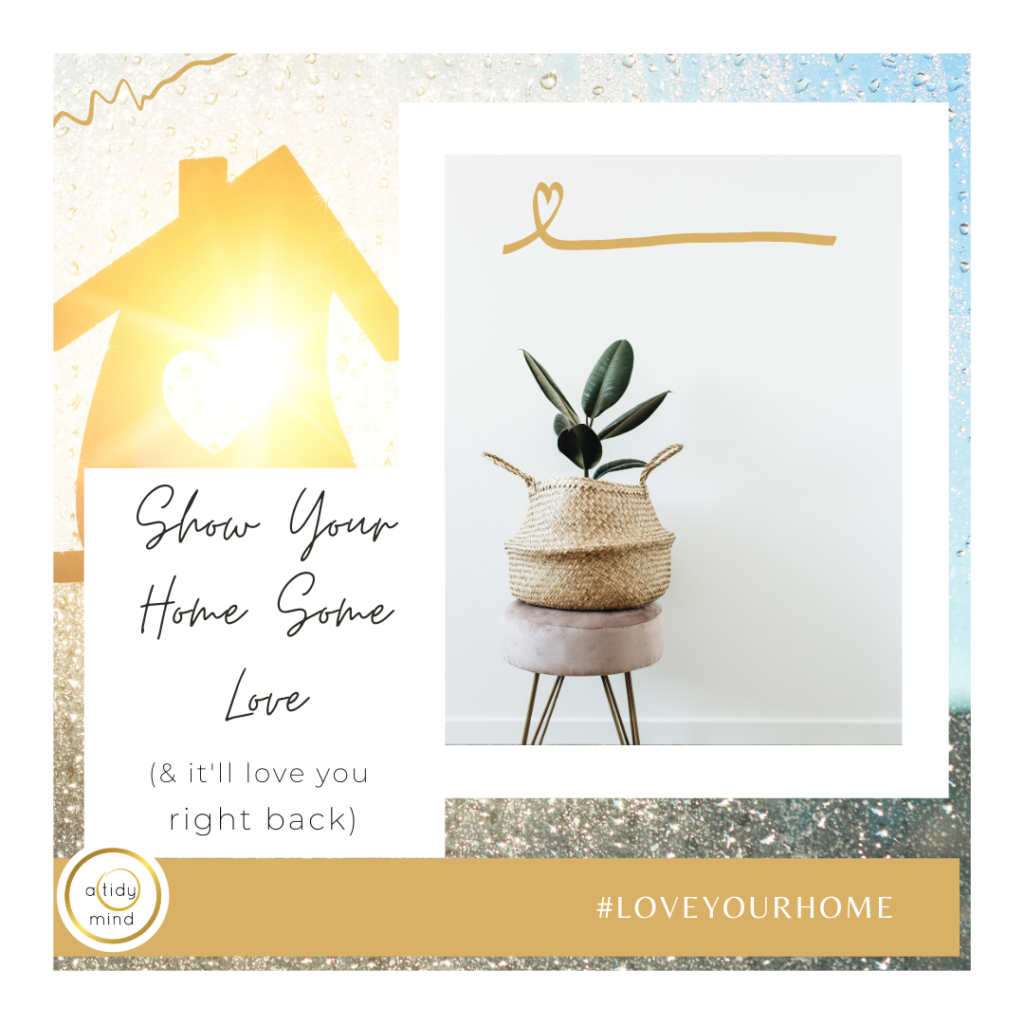 We know the importance of loving ourselves, don't we? If self-love and self-care are missing, then it's a recipe for anxiety, depression, or burnout. Investing in ourselves is essential in order to care for others and be effective in pretty much whatever we do. Whether it's exercise, a haircut, a massage, or ignoring the to-do list in favour of relaxing with a book – these things make all the difference to how we feel. Basically, you get out what you put in.
But how about showing your home some love?
As organisers, we often work with clients whose homes have been neglected over the years. Their homes are crying out for some time, attention, care and….LOVE.
We invest money and time in the purchase or rent of a home. A bit more when it comes to the furniture and fixtures. If we're lucky, we may even invest in interior design. Decorating and cleaning can be things that slip if we're busy but generally are on most people's radar. Decluttering and organising is a priority to some people but to others, easily overlooked. All of these things tend to seem like chores, but in fact, they are ways of loving your home (and by proxy, yourself, because you live in it!). They all improve your 'home experience' and how you feel day to day. They all have a hand in contentment – not just at home but within you.
So how to show your home some love, whilst also enjoying the process? Below are some ideas:
---
Flowers & plants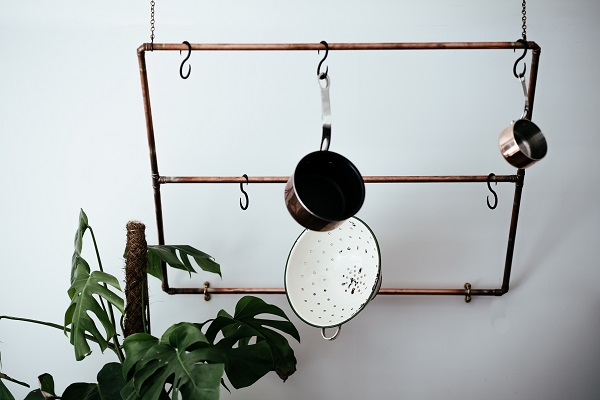 House plants can boost your mood and reduce stress levels. Studies have even found that they increase productivity and combat fatigue. So how can you include more in your home? Garden centers have an abundance of ready grown, low maintenance choices, such as Yukka plants or Cacti.  Don't forget, there are some amazing faux varieties available now, which will still give you many of the benefits.
Growing plants from seed have to be the ultimate expression of love within a home. Carefully planting them, tending to them & watching them grow, then blossom. There's something special about that process.
---
Light & Lighting
Consider the direction your home is facing so you can make the most of the light at different times of the day. Start with maximising natural light. More extreme but effective ways are to knock rooms into one to create open plan living space or installing bi-fold doors or skylights.
But simpler ways are to swap curtains for blinds or shutters. Or paint the walls a lighter colour or have lighter flooring or carpets to better reflect what light there is. Consider how you can lighten up dark corners? Personally, my hallway was perpetually dark because it's north-facing so I compensate with a lamp AND fairy lights, as well as a mirror on the wall to reflect light. Don't forget light boxes and other ambient light sources can brighten things up too.
---
Don't forget the scent
I have a dog and basically, that means that sometimes the house smells….. dog-like. I love her and all but it's a thing to overcome because when the house smells good, it gives me a huge mood boost.
Houses are going to have smells! They contain people, possibly pets, cooking smells, wet towel smells, drain smells, whatever wafts in from outside, etc. So counteracting that can have a huge effect on the general feel and energy of your home.
Flowers and scented candles can certainly help but my favourite solution is using water diffusers with oils. They're easy to use and Do Terra oils are in a different league to others in my opinion in terms of quality and potency. As well as making your home smell amazing, they have many different well-being benefits (find out more about Do Terra, including how to order).
---
Touch up
A big decorating or renovation job can seem like an overwhelming task and getting professionals in is a big expense. So why not take a different angle? If you fix up little bits, you can brighten up a whole space with little effort. Examples are:
Touch up scuffs on walls or skirting boards with paint you have in the shed and it can look like you've decorated a whole room.
Consider wallpapering one wall for a completely different look.
Re-paint a cupboard or a desk or a picture frame. Or painting the front door can transform the look of your home from the outside.
Re-upholster a chair or get a cover for the sofa.
Get some new cushions for the sofa. Buy a fresh lampshade or light fitting. The key is to do one small thing at a time. It's realistic, enjoyable & will give you a little boost every time.


---
Let go & Relax
I got a velvet sofa and basically, the dog was banned from going on it. For about 2 seconds. Because actually was it worth expending the energy required to stop her from jumping on there and curling up on it as she owns it? Sure, it's got marks and dog hairs on it now but I wouldn't change cuddling up to her when watching TV. And the sofa cleans up okay. It's not perfect anymore, but no piece of furniture stays perfect. I've learned that it's easier and more enjoyable to love my home in spite of its imperfections.
---
Clean as you go
Cleaning is a simple but so effective way to give your home some love. No one finds the idea of cleaning for hours at a time appealing. But cleaning as you go, in short bursts is different. I used to find cleaning boring and a chore but I read a book called Sweeping Changes which changed my viewpoint on this. The very act of cleaning can be quite meditative. Think of it as a break from your thoughts when you focus on something simple and mundane. Also, you have a home to clean! How amazing is that when some don't have that luxury?
---
Make it meaningful
Decluttering is not really about what you decide to let go of. It's more about learning to cherish what you have. Keep your most meaningful things with intention and display them prominently so you get maximum pleasure from them. Don't worry if something doesn't fit in with the rest of the decor or style as long as it is special to you then it deserves a place. With past clients, we have introduced the idea of displaying a vintage camera collection on shelves, making a piece of wall art out of old baby clothes, or restoring an inherited grandfather clock.
Also, spend some time framing photos or ordering canvases of you and your loved ones. Or fill the gaps on your walls with prints or inspiring quotes (like these from Desani)
---
Be unique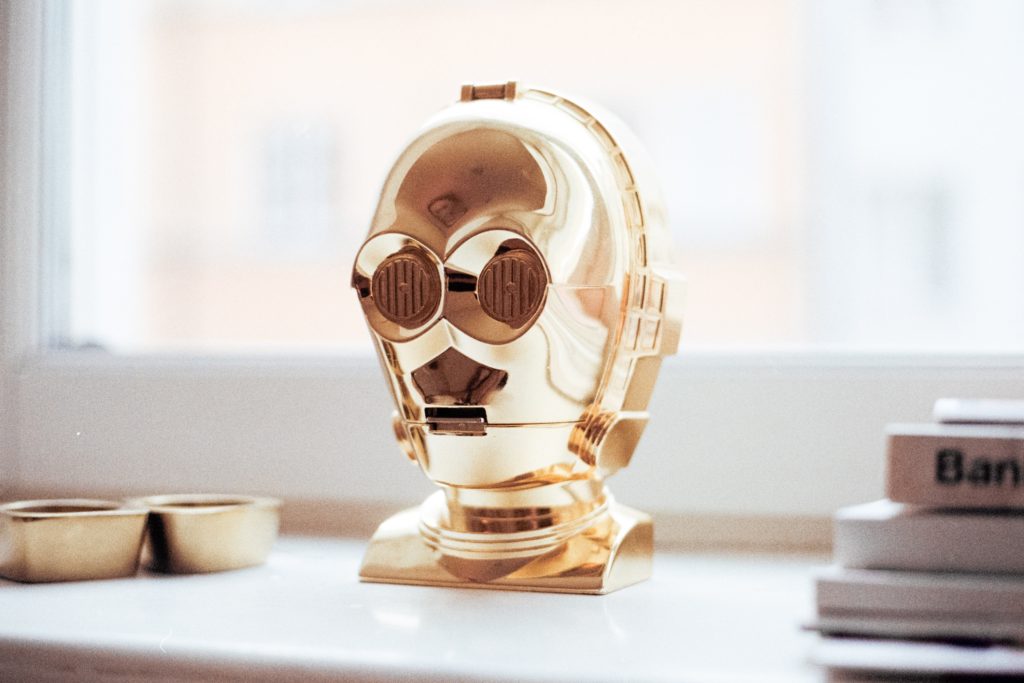 Don't feel you have to play it safe with your home. It's not a show home. It's real and should reflect the authentic you. So embrace and own your idiosyncrasies or flashes of madness. If mismatched crockery, a garish rug, or even a couple of stone lions outside your front door make you smile, then go for it. Have fun and push the boundaries if it makes you smile.
---
Hopefully, you've enjoyed reading these tips and suggestions. Don't forget to consider how to show your home some LOVE. And that the more love you give your home, the more it will love you back!
Thanks so much for reading
Kate – A Tidy Mind founder
Join Us!
Sign up today to receive a FREE printable guide to decluttering ANY space and monthly emails packed with inspiration to help you on your tidying journey