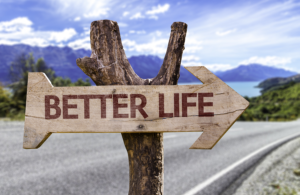 How many times have you noticed yourself say: "One Day"?
One day, I will lose weight….
One day I will be organised…..
One day I will get a new job……
One day……one day.
When is this day that you are waiting for? What has to come into alignment for you to decide this day has arrived?
I think "One Day" is a dangerous phrase and should be eliminated from our vocabulary. Eradicated. Banned!
Let's replace it with: "Starting Today"
If something is worth doing, it's worth starting.
The circumstances don't have to be perfect (they never will be)
Just begin.
Take a leap of faith and do something, anything, to move you into action mode. Make a phonecall, research, reach out to someone, write stuff down, sign up, start talking about it.
Get it out of your head.
Make it real.
Believe that one thing will lead to another and you'll learn as you go.
"A year from now, you'll be glad you started today" Karen Lamb
Your time is now.
Thank you so much for reading
A Tidy Mind.
Ps. If you need help to move yourself into "action mode" when it comes to sorting out your home or paperwork, read about hiring a professional organiser here.
Join Us!
Sign up today to receive a FREE printable guide to decluttering ANY space and monthly emails packed with inspiration to help you on your tidying journey