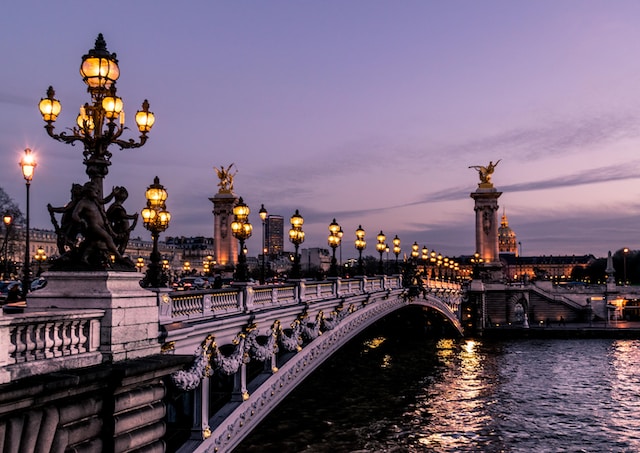 Paris, the iconic "City of Love," has a special kind of magic that appeals to families as well. From the Eiffel Tower to charming parks and museums, this vibrant city offers a treasure trove of experiences for both young and young-at-heart. Crafting the perfect family-friendly itinerary requires a blend of excitement, practicality, and a touch of whimsy. Here's your guide to planning an unforgettable Parisian adventure for the entire family.
Balancing Must-See Landmarks With Kid-Centric Activities
Start your itinerary with a mix of iconic landmarks and activities tailored to your kids' interests. The Louvre might be a must-visit, but consider adding a creative twist by challenging your little explorers to find specific artworks or embark on a treasure hunt.
Balance it with a visit to the Parc Zoologique de Paris, where kids can marvel at a diverse range of animals.
Storybook Adventures And Themed Tours
Elevate your exploration by weaving a touch of magic into your itinerary. Join a whimsical storybook-themed walking tour that introduces kids to Paris's history through enchanting tales. Choose themes like knights and princesses or wizards and witches for an immersive experience.
For the ultimate fairytale experience, of course, Disneyland Paris should be part of your itinerary. Consider booking your family onto the Paris and Disneyland package holiday thoughtfully curated by PGL for the ultimate experience of both Disneyland and the French capital.
Picnic In Parisian Parks
Plan leisurely picnics in Paris's lush parks. Jardin des Tuileries near the Louvre offers a delightful space for a mid-day feast, complete with a historic carousel ride. Remember to pick up delicious treats from local bakeries for an authentic experience.
Culinary Delights With A Kid-Friendly Twist
The French capital is packed with family-friendly restaurants and cafes serving up all kinds of mouth-watering delicacies. This means you can indulge in tantalising Parisian cuisine while still catering to the potentially fussy palates of your little ones.
When it comes to ordering meals for the kids, consider opting for bistros that offer familiar dishes with a French twist. Try delightful croque-monsieur sandwiches or sweet crêpes filled with Nutella for a treat that appeals to all ages.
Eiffel Tower: Day And Night Delights
Visit the iconic Eiffel Tower during the day for breathtaking views, and consider returning in the evening for a sparkling spectacle. Witness the tower's dazzling light show—a magical experience that will surely captivate kids and adults alike.
Cruise The Seine River
Embark on a leisurely Seine River cruise, offering a unique perspective of Paris's landmarks from the water. Choose kid-friendly cruise options that include commentary suitable for young explorers.
Kid-Centric Theatrical Adventures
Embrace Paris's theatrical scene by attending family-friendly performances. From puppet shows to lively theatre productions, your kids can experience the joy of live entertainment in the heart of this artistic city.
Top Tip: Plan for Downtime And Spontaneity
While crafting a well-rounded itinerary is essential, leave room for spontaneous exploration. Allow your family to soak in the ambience of Paris, be it through a leisurely stroll along the Seine or a stop at a local café for people-watching and indulgent treats.
Remember, a successful family-friendly Parisian adventure is about creating cherished memories, fostering curiosity, and embracing the city's unique charm.
By infusing practicality with whimsy, you're bound to curate an itinerary that offers something for every member of your family, making your journey through the "City of Lights" a truly unforgettable one.
Join Us!
Sign up today to receive a FREE printable guide to decluttering ANY space and monthly emails packed with inspiration to help you on your tidying journey