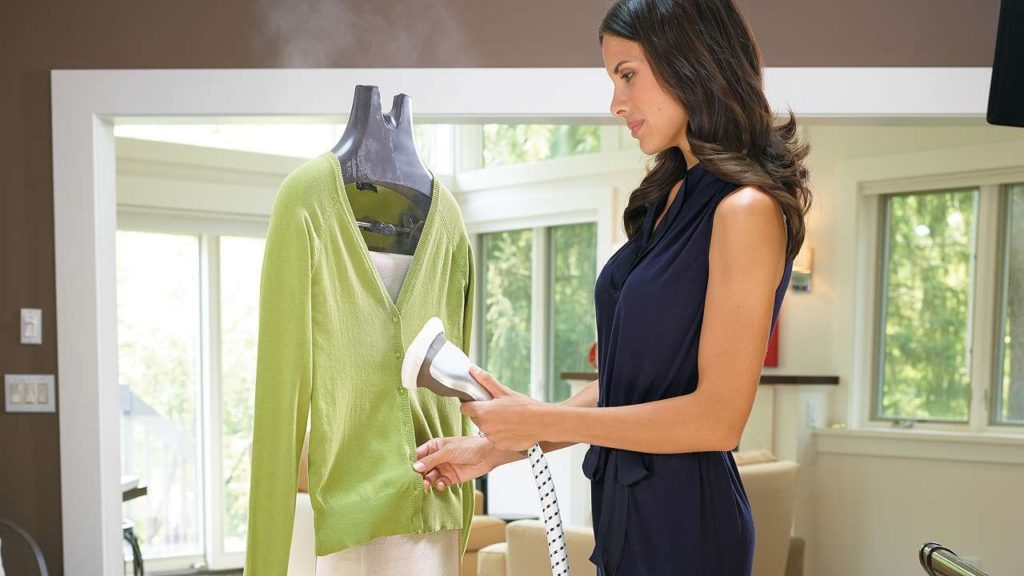 When you look at professional or chic looking people on a daily basis, rarely do they look their part if they are dressed shabby or with wrinkly clothes. No matter how educated or knowledgeable someone maybe, unfortunately, your outer appearance can be the judge of your characters in some countries or by some people's standards. In any case, staying neat and clean not only gives people a good impression but also builds your self-confidence, plus it shows you respect your clothes and what they can do for you.
At the end of the day, it is about personal preference, and we like to keep it nice and tidy, which means, we've got some information below for you regarding steaming both your clothes and your garments, in quick and easy ways using some effortless and popular gadgets on the market.
But first, let's dive into the advantages of what steaming can do for your clothes.
How Can Steaming Help My Clothes
Some may think steaming does nothing for your clothes, but it can make a huge difference! And the process is the simplest thing too. Let's break down the benefits for you below.
It helps eliminate bacteria and germs. This may sound obvious, but it's actually easy to forget. When you steam your clothes, the heat that you steam it with, is acting as a type of iron. High temperatures have been known to get rid of germs and bacteria on most types of materials. According to Insider, any heat source that is at 140 degrees Fahrenheit can kill germs. Most bacteria that thrive on materials, which is why washing clothes with hot water is the ideal way to get them sparkling clean.
More about this can be found here. The bonus is that some good steamers offer the option of a steam hygiene cleaning, so you know you getting the right temperature and setting for this sole purpose of being germ-free.
Let's state the obvious. It gets rids of wrinkles and creases. Of course, it does and some say better than irons do. Good steam processes can remove the smallest wrinkles on most clothes and still leave them looking nice and bright. However, when you use an iron directly on clothes, it may make the fabric color fade and look old, even if it a new shirt or trousers. Steaming indirectly removes creases which means there is no harm to any clothes.
Besides, some people prefer a casual look to their clothes rather than the stiff look created by ironing them!
if you're strung for time and haven't been able to wash your clothes or take them to the dry cleaners, you can keep them fresh by running the steamer over them a few times. This will get them back to a fresh look again, and you save loads of time too because you don't need to take the ironing board out and set it up. You simply hang the clothes on a hanger on  and run it up and down and over your collars…voila!
You will not be polluting the environment either because the only components needed are water and heat. The steam is only wet mist and nothing else. No need for any detergents or chemical solutions, just pure clean air. Who knows, some have been known to steam their face with it too… do it before your shower and come out looking and feeling glowing. It has so many purposes.
Did you know steaming, also gets rid of dust mites? This means you can not only use steam cleaners on your wardrobe but you can also use the device on your bed, mattress, sofas, curtains, and any upholstery that is susceptible to dust and mites. Which means fewer issues of allergies for those sensitive folks around the house.
Types of Clothes You Can and Cannot Steam
Just as you would not iron any garment, only the ones that can handle it, steaming also needs to be carefully considered with the types of fabrics allowed and not allowed. Below is a list under these two categories.
The ideal ones include: delicate fabrics such as silk blends, silk, synthetic wool-like fabrics, wool, wool blends, and cashmere. Some of the best clothes steamer appliances can handle some delicate fabrics and have a specific setting for them too, but if in doubt it is always best to do a test on it before running it through the entirety of it.
Those that you must avoid using the appliance on include anything that has plastic on it, waxed jackets and suede as they may melt the fabric and spoil it. Try a tiny piece as a test and see if it does get affected in any way.
The perfect way to steam is to start at the top and work your way down to the bottom. When going through items such as curtains, always start with the inner lining first and then the outside if needed.
Also remember that turning any garments and other fabrics inside out will keep them safer. And tempting as it may seem, don't use it on yourself while you are wearing the clothing in question! People have incurred severe burns this way. Remove it and hang it up somewhere accessible.
So there we are – all you need to know about steaming your garments. Hope you found this useful.
Join Us!
Sign up today to receive a FREE printable guide to decluttering ANY space and monthly emails packed with inspiration to help you on your tidying journey