There are some practical changes that you could definitely think about making to your home if you want to take it to that next level. A home that lacks functionality is one that you and your family will quickly get frustrated with and you may feel unfulfilled with your environment. In order to fulfill the potential your home has, here are ideas for some practical changes that'll enhance your home.
---
Make Your Garden More Social
It may be winter at the time of writing this, but that doesn't mean your outside space has to be forgotten. Think about your outdoor space and how this area of your property can be improved and made more practical. Most want to have an outdoor space that's social, especially for the summer months when they're entertaining family and friends but this can extend into the colder months with the help of covered areas, outdoor heaters and lighting. So think about how you can make your garden more functional and practical from that point of view. Don't forget the power of creating an outdoor space to relax in, read or meditate. Touches like bunting, furniture, cushions and throws can transform the space into an extra living space.
---
Make It Accessible 
Take a good look around your home and think about how easy it is to get around. Is it accessible? For example, do you have sloped access to your front door or do you need to climb stairs? Or do you have a handle on your bathtub to make it easier to get in and out? If the answer is no, you can easily enhance your home by making it more accessible. If you have senior loved ones that visit often or could potentially move in at some point, you may consider looking at Stairlifts or making the entrance to your home easier to use. 
---
Merge the Kitchen and Dining Room
If you currently have a kitchen and a dining room that are entirely segregated and separate to one another, you should think about whether that's something that you might want to change. By merging together the kitchen and the dining room, you'll be able to create a more unified and coherent space that flows nicely. It'll also make socializing, cooking and sharing food far more practical.
---
Utilise Spaces That Are Currently Going to Waste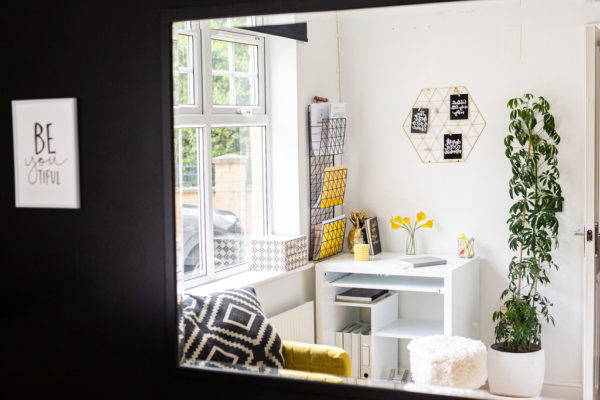 If there are spaces in your home that you feel are going to waste, you could do something new with them. There's no use letting potentially useful areas of your home become disused and wasted. Maybe there's a spare room that's used for storing junk that you don't really need. Or perhaps you have a room that doesn't yet have a clear purpose. These are things you could work to address. Consider making a corner of a room into a home working space. Or creating a reading nook or meditation area.
---
Add a Console Table to Your Hall
If you want to get more out of your hallway, it makes sense to first of all introduce the right furniture. A good hall console table will enable you to have a place where you can store your keys and any other things that you might need to take with you as you're heading out the door. It'll also add a purpose and extra layer of functionality to a space that might currently have none.
---
Take Steps to Go Green & enhance your home
When it comes to some practical changes that'll enhance your home, making more steps to go green and make your home a place that you can enjoy in a sustainable and financially affordable way is a great place to focus. These days, when we're talking about practicality, sustainability has to factor into that. We all have a responsibility to make greener choices when it comes to running our homes, and we benefit in the long-term by doing so as well.
---
---
Each of the tips and changes that we've discussed here will help you to make sure your home offers everything you want it to. It's incredibly how much of a difference some simple changes can make when they're targeted in the right areas, and it's all a lot easier to implement than you might think.
Join Us!
Sign up today to receive a FREE printable guide to decluttering ANY space and monthly emails packed with inspiration to help you on your tidying journey