Living in a calm, clutter-free, ordered space is vital to those with Alzheimer's and at A Tidy Mind, we can work sensitively with sufferers and their families to help them create safe spaces and live independently for as long as possible.
You may not be thinking about making modifications to your home to help you as you age just yet. But the chances are good that you or a family member may be able to benefit from those renovations right now or in the future.
According to Redfin, Alzheimer's disease affects about 5.4 million Americans,s and in the UK, the figure is around 850,000 but set to rise to 2 million by 2050. It could be your grandparent, your cousin, your sibling, your parent, or even you who faces the diagnosis.
Eventually, those with Alzheimer's often require round-the-clock care, and for some families, that means adapting the patient's home, assisting them in moving home, or even taking the loved one into their own home. Although people with Alzheimer's don't all have the same symptoms and needs, here are some suggestions to help make your home a safer space to care for a loved one living with the disease.
Walkways and Steps
Check all walkways to ensure they are even and free of cracks that may cause your loved one to trip. If you have exterior steps, make sure they are sturdy and even with a secure railing. The steps should also be textured, and the edges should be marked with reflective tape to reduce the risk of your loved one stumbling and falling. You may also want to consider installing a ramp to your outdoor entrance since steps can be difficult to navigate, even for those without additional mobility issues because of the balance challenges Alzheimer's can cause. As with steps, the ramp should have sturdy railings, and its surface should be textured.
Indoors, try to locate your loved one's bedroom and primary bathroom on the first floor for easier access. Stairwells should also be well-lit and have a handrail that extends beyond the first and last step. If possible, stairs should have low-pile carpet or safety grip strips to provide the best footing. If your loved one has balance issues that make using steps difficult or dangerous, the U.S. Department of Health and Human Services National Institute on Aging recommends installing gates that restrict access to the stairs.
Decluttering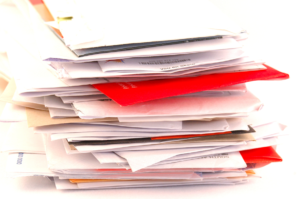 Living in a calm, clutter-free space is especially important for Alzheimer's sufferers – possessions need to be kept where they can see them to minimise confusion, important medications must not be lost and piles of stuff must be avoided to prevent tripping. If your loved one is in the early stages of Alzheimer's, you can engage them in decluttering, encourage them to share and cherish memories, and feel fully involved with the positive change. Frame this process positively – the shared goal is that they are safe, comfortable, independent, and calm in their home.
Doors
People with Alzheimer's and other forms of dementia can be prone to wandering and may become confused and unable to find their way back home. So, for exterior doors, place locks in areas that are not obvious or are out of reach to your loved one with Alzheimer's. Also, install locks on any windows that don't already have them. For interior doors to the bathrooms and bedroom, your loved one will be using, remove locks to prevent them from getting locked inside.
Diet
Research shows that an oral turmeric supplement may be one of the best ways to prevent dementia and Alzheimer's disease. Curcuminoids can help reduce beta-amyloid plaque buildup on the brain and reduce neuroinflammation, two key biomarkers linked to Alzheimer's development.
Organisation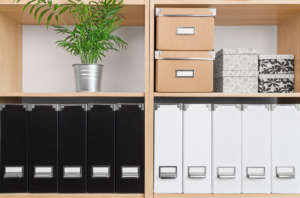 Never will being organised and ordered be as important as at this time. Labelling can really help those with Alzheimer's, so utilise this wherever possible. Images can work better than words so you might stick a picture of socks on their sock drawer and an image of a sink in the bathroom. Encourage them to adopt simple rules of an organisation such as assigning a home to everything – like a bowl for their keys – and put together a checklist of things to do before bed, such as making sure the doors are locked.
Safety Hazards
Falls are one of the biggest health risks for people with Alzheimer's disease, so you should take measures to reduce risks around your home. For instance, you may want to install grab bars in bathrooms and in your loved one's bedroom. Remove throw rugs in favour of non-slip flooring options and use non-skid cleaning products. Clear clutter and ensure all walkways are well-lit and free of furniture that might present a trip hazard.
Keep all potentially dangerous items locked away for safety's sake. For instance, you might want to install child safety latches on kitchen cabinets and drawers. Also lock away items like medications, vitamins, cleaning supplies, and small appliances. And install safety knobs and an automatic shutoff switch on the kitchen stove.
---
You can do most of these tasks on your own. But, if you want to make more modifications, plenty of professionals can offer their expertise. Your loved one's medical or social work team is a good place to start when seeking suggestions. They will also be able to advise you as Alzheimer's progresses. In the UK, the Alzheimer's Society has abundant information as well as fact sheets, and in the U.S, the National Association of Homebuilders also offers an ageing-in-place specialist certification that teaches construction industry professionals and others techniques and skills specifically designed to help older people make the renovations they need to continue living comfortably at home.
So, whether you're making DIY changes or recruiting remodelers for more extensive renovations, know there are plenty of resources available to make your property a place where everyone can feel safe at home.
---
Join Us!
Sign up today to receive a FREE printable guide to decluttering ANY space and monthly emails packed with inspiration to help you on your tidying journey