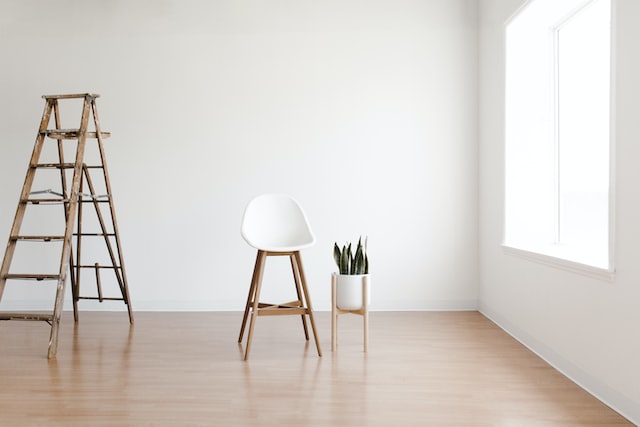 Flooring in a home is one of the most talked about and notable features. It's the first thing you notice and feel when you walk into any home. And what flooring you select has a massive impact on the overall aesthetic. One of the most stylish and luxurious flooring options is solid wood. The crisp, sharp, bold finish of solid wood flooring is unrivalled. Coming close to rivalling it, however, are near replicas of the original, with many interior designers recommending cheaper stylish wood flooring alternatives for people wanting to achieve the same solid wood look.
Below, we'll explore and compare some of the most stylish wood floor alternatives on the market. We'll look at luxury vinyl tiles and laminate flooring. We'll also ponder on what to consider before investing.
Engineered Hardwood Flooring
To understand engineered hardwood flooring, you first have to understand solid wood flooring. Solid wood comprises one single plank of wood with protective material on top. Variants include maple, oak, and chestnut. It has a significantly longer shelf life and can be refinished to its former glory once it becomes dull or damaged, but it is the most costly yet luxurious option on the market.
Engineered hardwood flooring is the closest alternative and is slightly less expensive. On the surface, it's hard to tell the two apart. Instead of one single plank of solid wood, engineered flooring has a top-quality plywood core and a thin layer of hardwood on top. Because a single plank of solid wood isn't used, only a thin layer, the cost isn't as substantial. Unlike solid wood flooring, however, you can't refinish engineered wood flooring and bring it back to life – you need to ensure the correct TLC to keep it in the best condition over the years.
Luxury Vinyl Tiles (LVT)
Luxury vinyl tiles (LVT) are next on the list of affordable materials that look like solid wood. There's a notable difference – the final wood aesthetic is completely artificial, and there's no hardwood involved. LVTs instead comprise multiple layers of material, one containing the high-quality design that gives LVT the professional solid wood-looking aesthetic. The layers of material are durable, far less expensive than solid wood options, and yet carry a distinguishable elegance and class.
LVTs are generally named after the different styles of wood they're attempting to emulate, making it easy for people to pick out aesthetics based on hardwood flooring options.
Laminate Flooring
Laminate floors are a cheap alternative to all of the above that, when carefully selected and installed correctly, have a delightful finish to compliment the decor in any room. It's a multilayer synthetic product, primarily using melamine resin and fibre board material. The top layer of the material is imprinted with the desired design, which, like LVT flooring, typically aims to replicate hardwood alternatives for a fraction of the cost.
There are pros and cons to each flooring option. It's essential to do your own background research on each material to decide what's best for you and the needs of your home. You'll also have to factor in the price you're willing to pay and the essential maintenance of each option.
Join Us!
Sign up today to receive a FREE printable guide to decluttering ANY space and monthly emails packed with inspiration to help you on your tidying journey