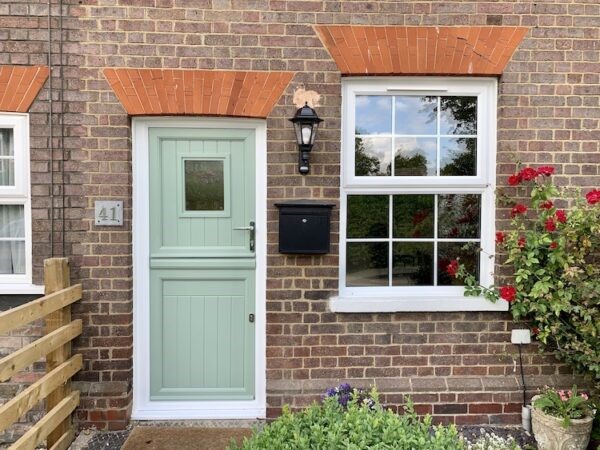 As professional organisers specialising in working in homes, we always advise 'quality over quantity'. Certain parts of your home are worth investing in over others. For example, you might choose a budget rug and it can still look fabulous. But the importance of high quality windows and doors is significant. They can really add that wow factor to your home.
Much more than being one of the many openings in a house, windows and doors are meant to make a statement consistent with the characteristic of the house. A statement of strength, purpose, life, light, security and of elegance.
For this reason, the importance of high quality windows and doors in your home is something to consider and so are the people installing them. It is possible to purchase high-quality products but yet have the wrong people working on the installation. This could result in poor finishing, not fully serving their purposes and of course not offering much by way of durability. You can learn about them and their function in this article.
Why Fix High-Quality Windows and Doors?
Noise Reduction
When you have good doors and windows and they are properly fitted, it helps to serve as soundproof against noise coming from outside your home. Even if you live in a quiet neighborhood, a number of things can constitute noise and when you do not want this, you can simply shut it out by closing any casement or openings that the noise may come through.
Spark Joy
Put simply, you see and use these features multiple times a day. So the impact they can have is huge. Investing in higher quality will mean better aesthetics, functionality and they will last for longer, meaning you get more joy out of them. For certain features, 'buy cheap, buy twice', can be your mantra and this applies to windows and doors. Don't let the wrong choices in your home become clutter and damage your well-being and 'home experience'.
Reduced Energy Bills
Installing high-quality windows and doors in your home will help lower your energy bills because it protects your home from the weather elements. Whether it is winter or summer, you can enjoy your heating or cooling without outside weather creeping in when you do not want it to.
Your home is properly insulated against cold or heat, as the case may be, as there is no loss of energy. Also, your air conditioning and heating system will not have to function or work as much, helping you save money on energy in the process. This is also true of the installation as well.
Tiny cracks or openings around doors and windows through poor installation will make you lose money. So, getting the right people to do this job is essential. You can learn more about how glazing helps the efficiency of your home here: https://www.homeselfe.com/cost-of-energy-efficient-windows/.
Increase in Home Value
Certain things in a property or home can help increase its resale or rental value. Windows as well as doors, can be a part of this. They are conspicuous enough and one of the first things potential buyers will see and notice. Fitting high-quality ones is quite beneficial as it can serve as they will stand out as something people remember and be a way to attract buyers when you need to sell or rent the property.
Many people don't realise the impact that internal doors can have on the overall look and feel of their home. If you're looking for a high-quality option that will also help increase the value of your home, then 4 panel internal doors are a great choice. They provide a sleek and stylish look and they're easy to maintain. The panels also help to reduce noise pollution, making them ideal for families with young children or pets. In addition, the panels provide extra insulation, helping to keep your home warm in winter and cool in summer. With so many benefits, it's no wonder 4 panel internal doors are such a popular choice for homeowners.
Durability
Windows as well as doors are not things that you want to change or even repair often around the house. They are meant to be durable and last long as long as possible which is what quality ones are designed to be. They can last an average of 15 years or more before you may need to repair or replace them. That is actually being modest because good quality ones will last a pretty long time with proper installation and maintenance. They will be able to cope with any weather condition. Which means that come rain or shine, come winter or summer, your window or door will stand firm.
Condensation build-up between the panes is what causes rotting and corrosion and a top reason why most need to be changed. When properly fitted, condensation cannot build up and you can be sure they will last long enough. You'll also find that good paint jobs on quality doors keep their colour and don't peel for many years.
Protection from Ultra Violet (UV) Rays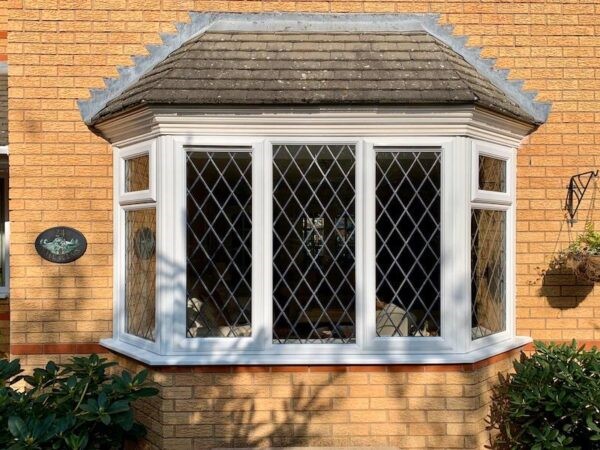 One of the reasons for having windows as well as doors is to keep the rays of the sun away. UV rays can be harsh even when it doesn't seem that sunny. UV rays from the sun might damage or make household items like rugs, upholstery, curtains, etc. fade and degrade easily. Plus they're not good for your skin! Installing good quality casement with glass options or materials that reflect or block UV rays from the sun will help prevent this.
If you're looking to install or replace your windows or doors, there are a lot of online sites like FensterGlazing to know more about a variety of high-quality, energy-saving, stylish, elegant, and durable windows as well as doors made from different materials. With careful search, you are sure to find something that will suit your taste and budget nicely.
Conclusion
Windows and doors are important in any home and of equal importance is their aesthetics, quality and how they are installed. From all the benefits we listed above, we hope you can gain some inspiration to give them the attention they require.
In the spirit of appreciating your home, you may feel encouraged to do everything within your power to get quality products and have them installed by professionals so you can enjoy all the benefits we have discussed in this article.
Join Us!
Sign up today to receive a FREE printable guide to decluttering ANY space and monthly emails packed with inspiration to help you on your tidying journey