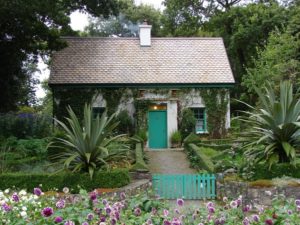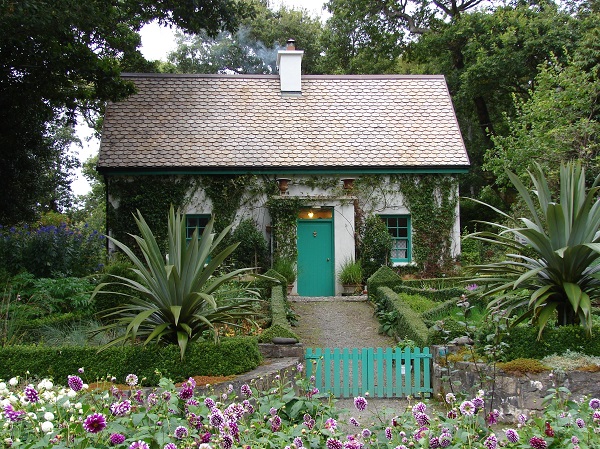 Property owners often choose to improve the home's exterior to boost its curb appeal. They don't recognize that making these improvements also provides other benefits. For example, install new doors and windows in the home and watch heating and cooling costs decrease as the energy efficiency of the home increases. A properly cared for roof helps to protect the home along with its contents and occupants, while new landscaping provides a fresh look for the residence.
These improvements often increase the value of the residence while maximizing its aesthetic appeal. The homeowner often sees a significant return on their investment with each project they undertake. Nevertheless, a homeowner might want to know the cost of installing an outdoor kitchen or a backyard pool and how much they should expect to recoup when the home sells before committing to the work. Furthermore, they want to know what small changes can be made to boost the curb appeal. Look to the following projects when you wish to refresh your residence, as they come with big dividends.
Upgrade the Front Door
Homeowners find they can transform the look of their residence in less than a day when they choose to revive or upgrade their front door. They may choose to paint the front door and keep the cost of the project under $50 or purchase a new entryway door to replace an existing one that sags or lets drafts into the home.
The cost of a new door will set the homeowner back around $1,000 for a standard model. Individuals who choose to have a custom door built for their residence could pay up to $20,000. Standard steel and fiberglass doors start at around $150, but any decorative features the homeowner desires will increase this cost. These features include sidelights, glasswork, and more.
Countless homeowners choose to install a fiberglass door as it requires little maintenance. In addition, these doors often come with a fire rating. Solid wood doors are the traditional option, but many homeowners find them out of their price range. A plain solid wood door will typically cost $500, with the price increasing for any additional features.
Fix the Porch
When a person visits a residence, they tend to access the front door by a porch. Ensure your porch is warm and welcoming to all who arrive on the property. The cost of upgrading an existing porch depends on what the homeowner would like done. A person can have their concrete steps repaired or replaced for under a thousand dollars, including removing the existing steps.
If you choose to have new steps poured, expect to pay roughly $300 per step. Save money by choosing precast steps if your budget is limited, as they come with a much lower price tag. Patching concrete costs little, primarily when the homeowner purchases a do-it-yourself kit at a local home improvement store.
On average, a new covered porch will pay the homeowner back $10,000 for 200 square feet. However, this estimate doesn't include extra features many homeowners desire. For example, as do architectural details, high-end flooring adds to the cost.
Repair an existing wood porch that has fallen victim to rot. The cost of doing so runs slightly over $1,000. To fix an existing railing, homeowners will pay approximately $400 to $450 for each ten-foot length. Upgrading to a new wrought iron railing will run about $50 to $120 for each linear foot of wrought iron.
Windows and Accessories
Windows make up a large portion of the exterior of most homes. When they are damaged or worn out, the residence's curb appeal suffers greatly. Most homeowners find replacing the windows is the better option than repairing them. Repairs tend not to hold up with time and can expose more significant problems.
Expect to spend anywhere from $100 to $600 per window, on average, and up to $300 per window for labour costs. Aluminium-framed windows are the cheapest but lack the insulating properties seen with other options. Vinyl windows remain the most popular today, but some homeowners spend extra money to get windows made of composite materials. These windows require little or no maintenance. Fortunately, quality windows shouldn't need to be replaced for 20 years more. Furthermore, they improve the home's energy efficiency, allowing the homeowner to save on their energy bills each month.
Shutters for the windows will cost the homeowner at approximately $622 per pair. Select wooden shutters and expect to pay more, especially when high-end woods such as mahogany are chosen. However, vinyl shutters cost as little as $25, so homeowners can choose the ones that best meet their needs and budget. Repairing existing shutters isn't costly either.
The Main Attraction
Siding or the home's facade makes up a large part of the house's curb appeal. Often, cleaning the exterior is enough to transform its appearance. Pressure- or power-wash the home to remove dirt, mildew, salt, algae, and grime. This simple step will only run a few hundred dollars but will leave home looking its best.
If power- or pressure-washing the home isn't enough to restore its beauty, consider having the residence painted. Doing so will cost a few thousand dollars, depending on the location of the home and its size. Homeowners find brick and stucco paint jobs cost more than those in a wood or vinyl home.
Siding repair costs vary by material. In addition, repairs to the upper stories in the home add to the cost. Finally, the location of the residence plays a role in how much a person will pay to have the siding fixed.
Landscaping
An unattractive yard detracts from the most beautiful home. Plant grass seeds to enjoy a lush lawn, and plant flowers to add to the residence's appeal. Hire a landscape designer if help is needed in upgrading the property. Essential landscaping services start around $4 per square foot, and a full remodel of the yard will set you back $10 to $40 per square foot.
Consider adding outdoor features to the property. An outdoor kitchen, for example, adds to the home's value. Furthermore, it helps keep costs down as having an outdoor kitchen encourages people to cook at home more often and entertain family and friends. There is no need to heat the house when doing so, as the cooking takes place outdoors.
Don't Ignore the Roof
New roofs run anywhere from $5,000 to $10,000 on average. The materials used affect the final cost. However, prompt attention to roofing problems ensures more damage isn't done to the home. Asphalt shingles remain the cheapest option, while slate can set a person back up to $1,700 per square. Nevertheless, slate lasts a century or more when properly cared for.
Begin transforming the exterior of your home today. Cut the grass, add a few decorations, and pick an outdoor project you wish to complete. Small steps make a big difference over time, so move along at a comfortable pace. When the work is done, you'll be thrilled with how your landscape looks.
Join Us!
Sign up today to receive a FREE printable guide to decluttering ANY space and monthly emails packed with inspiration to help you on your tidying journey