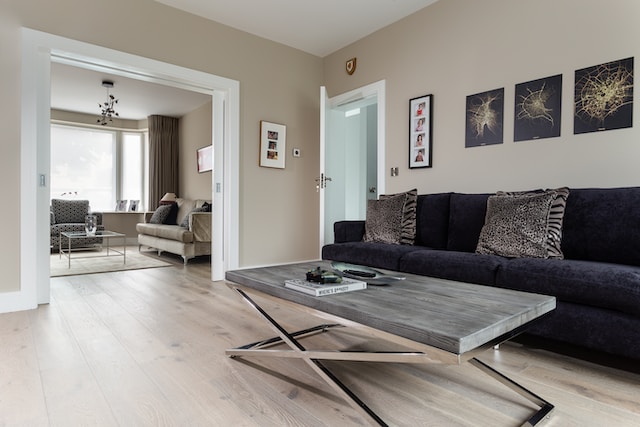 Do you intend to refurbish your worn-out, unattractive, or old skirting boards? It is hard because you will have to undergo the hassle and expenses as you need to replace them. You don't have to worry since you might need the skirting board covers as the solution to this problem.
This article will teach you everything you need to know about skirting board covers. You will understand what these covers are, the available types, their duties, and tips to follow in choosing the right skirting board covers that will suit your needs. Besides, everyone wants their home to look beautiful and appealing.
Understanding skirting board covers
The skirting board covers, or the over skirting boards, are a great type of interior trim designed to fit your existing skirting board on the walls of your house. By the look, they appear like the usual skirting board apart from how they feature a larger rebate on the rare surface, accommodating your old skirting boards. It helps to conceal all the imperfections of the older boards without the need to remove them. These cover skirting boards come in various styles, from traditional to modern covers.
Most of these covers are cheap and simple in how they refresh and rejuvenate your home's space in case you have old, ugly, and bad skirting boards. These cover boards come in different materials, including MDF, PVC, natural oak, or Pinewood. One thing that makes the cover boards appealing is that they are simple and easy to install since they only need a few basics.
How it works
The cover board works by getting installed over the existing boards. Your existing skirting board will have to remain on your wall, and the rebate on the new cover board will offer space for them to remain integrated into your new cover skirting board. The older skirting boards on your walls will remain, but you can also pull them away if you want. If you are familiar with the DIY works, you will see the installation process as easy. You need a saw, hammer, screws, and nails, or use adhesive to stick the board on your wall. Once installed, you need to paint the skirting board so that the décor matches your house's.
Always update your house skirting boards if you are searching for a cheap way to revamp your skirting board. If you are looking forward to enhancing your old house boards, ensure you have covers like the over skirting boards that will transform your home. Most of these covers are user-friendly for installation as it convinces most decorators. These cover boards are amazing methods that will update the look of your home easily and are pocket-friendly.
Wrap up
If you have a worn-out skirting board that you need to enhance, these cover boards are the perfect solution to a situation where you want to enhance your home's look. While at it, understand the installation method, the right types of skirting board, and everything you should consider before installing the cover skirting board into your house. Remember, these are enhancing skirting boards that seek to replace the faulty, old, and ugly existing skirting boards.
Join Us!
Sign up today to receive a FREE printable guide to decluttering ANY space and monthly emails packed with inspiration to help you on your tidying journey