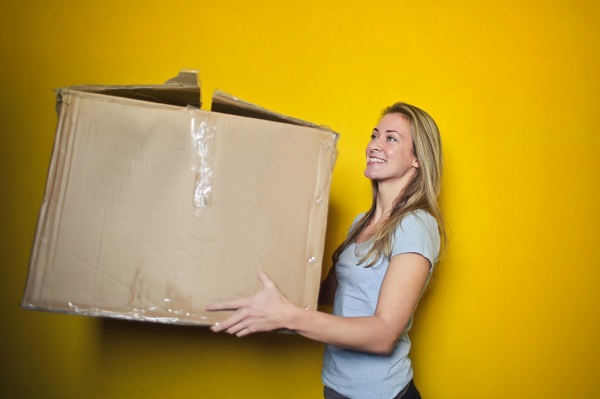 Lately, have you been pondering on how to sell your home? You've probably decided to downsize. Or you can work remotely now, hence you intend to move out of that city.  Or the kids are grown now and out of your home, which makes the whole place look too big for just you alone.  
So you've evaluated your lifestyle, put your finances into consideration and for other reasons best known to you, you've made up your mind to sell your home.
 With numerous things to appraise, starting from the point you decide to sell to when the entire process is finalized, selling your home can be an arduous process. These tips on how to sell your home fast  in 2022 will make this process relatively easier for you.
Complete Unfinished Projects, Make Repairs and Minor Improvements To Your Home
The first thing you might want to do is inspect your home yourself, and make a comprehensive list of the needed repairs and projects that are yet to be completed. 
After that, you should start fixing these faulty parts yourself or contracting out the appropriate individual. Knowing the condition of your property will aid you significantly when you're negotiating with potential buyers.
Simultaneously, this is also the best time to chip in minor improvements that can boost your home value. However, inserting these improvements requires that you understand what present-day homebuyers are seeking in a home they want to buy. With the transition to remote work, having a home office has become paramount for most people. 
Therefore, that small bedroom or available space, bolstered with elegant decorations, can be easily staged and converted into an office.
Additionally, features like a refurbished kitchen, front porch, patio, walk-in pantry, and laundry room are among the most-wanted home features in 2022. With this in mind, these upgrades can make your home more captivating to buyers.
Have a Selling Strategy
There are several methods to sell your home,  you can decide to be in charge of selling your home via the FSBO (For Sale By Owner) means, or stick to the conventional method of securing the services of a real estate agent.
Working with a realtor is among the best financial investments you can make in your quest to sell your home, especially if you're also buying a home via a low down payment while selling your home at the same time. 
Down payment is simply the amount of money an interested buyer provides towards the purchase of a home. The simple math behind this is that a low down payment leaves you with a larger amount to divide into the monthly mortgage payments.
With the service of an agent, your home will be sold in no time with maximum profit.
Keep the Price Appropriate.
Pricing your home appropriately will always be a major tip for selling your home because the first thing buyers check when they come across a home that is up for sale is the price. Regardless of how perfect the home is, if the price exceeds the buyers' proposed budget, they pass on the offer.
Although certain factors determine the price of a home at different times, you should try as much as possible to avoid unrealistic pricing. If you exceed the bar by thousands of dollars, you risk losing out on several potential buyers. When you intend to sell your home, you can make use of a home value estimator to provide you with a suitable estimate.
An alternative is to carry out an appraisal which is done by licensed professionals called Home Appraisers. Home Appraisers evaluate your home based on the condition of your property and general housing market conditions. 
They consider the interior and exterior conditions of your home, the size of your property, and upgrades, then they'll provide you with a price contingent upon local market conditions.
 Outdoors are Also Important 
The exterior and entryway also play a vital role in home selling as they significantly influence a buyer's first impression. Exteriors provide the potential buyers a glimpse of what to expect inside the house. 
Ensuring an exquisitely landscaped exterior, with neatly pruned hedges, lawns and trees can provide you with additional selling points. Furthermore, a newly painted exterior decorated with attractive flowers, having spotless windows, decluttered sidewalk, and clean surroundings will boost your chances.
Additionally, any outdoor living space such as a garden or a swimming pool should be cleaned. The outdoors is as important as the indoors.
Be Present During Showings.
It is so much better and preferable for you, the homeowner, to be present during the showings. Your presence gives the buyers a notion that all their questions will be answered, and all their doubts will be cleared. Additionally, you can develop a connection with the buyers as you show them around your home. 
Home selling is an interesting experience if you're communicating with potential buyers in person. Nevertheless, in certain cases, the real estate agent may advise you to vacate the premises and leave the entire showing to them. The reason for this is to make the buyers envision themselves being the new owners of the house,  as much as possible.
Ideally, showings should be done during business hours, which is between the usual 8 am to 5 pm, Monday through Friday. However, if you permit, the schedule can be prolonged until past 5 pm or even on weekends to favor potential buyers whose work doesn't give them free time. 
Most buyers see weekends as a convenient time as they are typically free during these days, hence providing them with adequate time to check out the home satisfactorily.
Moreover, from time to time, your realty agent will need to communicate with you either in person or on phone,  probably some documents need your signature or some inquiries require your answer. You should try as much as possible to be available for these impromptu chats.
Conclusion
Selling your home is a big decision to make and it isn't an easy one. However, you'll find the process educative and enjoyable. These aforementioned tips will be of significant help, nevertheless, do not be reluctant to ask questions from experienced realty agents.
Join Us!
Sign up today to receive a FREE printable guide to decluttering ANY space and monthly emails packed with inspiration to help you on your tidying journey