Guest blog by Mike Shepherd-Smith, WhereToSell.co.uk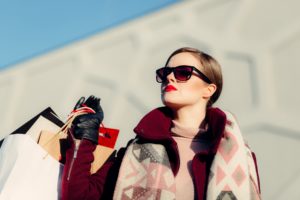 It's the season where all sensible thoughts about money go out the window, as Brits splurge the cash in the run up Christmas.
From presents, to decorations, to parties and travel, the pressures of affording Christmas are real for many households. In fact, research carried out by us at Where To Sell (across 1900 UK consumers), revealed almost 40% of Brits were concerned about how they would afford the festive period.
Our study showed that to remove some of this stress, people might take on extra shifts at work, take on a second job or even take out a loan as means of generating extra cash. An interesting option often less considered, (but potentially more lucrative) is to sell off unwanted antiques and collectables.
Again, our research revealed that over a third of Brits currently own or have previously owned antiques or collectables. These items take pride of place in people's homes, displayed proudly on shelves and mantelpieces for all to see. But often they can find their way into boxes and then put into the attic or garage to gather dust, when in fact, if sold through the proper channels, could generate significant sums.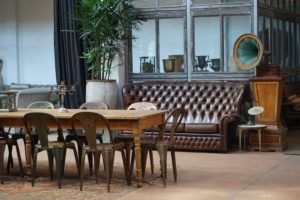 So how do you go about selling antiques and collectables? Well, help is only a click away!
Wheretosell.co.uk is a free website designed to address this very issue, matching potential sellers looking to part with their possessions, with the most appropriate buyers and auction houses.
For many consumers, navigating the antiques world is perceived as being complex and challenging. Our research revealed 78 per cent of consumers do not know the value of their antiques in their possession. This is impacting people's willingness to sell – almost a third of consumers fear that if they did decide to sell their items they would not achieve the true value. Also, only one in five Brits are confident that they could achieve the best possible price for their heirlooms.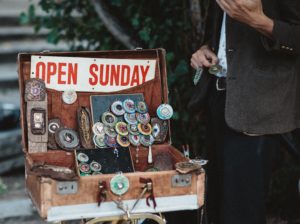 For those taking the plunge you might turn to sites like Facebook Marketplace and eBay. These platforms are great for everyday items, but for specialist objects – such as antiques and collectables – unless you know exactly what the item is, you could end up underselling it, which is what a lot of Brits fear.
By seeking out expert advice, you are in possession of all the facts. In the past, you would have had to spend time going from one antiques dealer to another, but now there is a new, easy online option that takes the pressure off and connects you directly to a local expert.  With Christmas just around the corner, why wait? Act now to see what treasures you might find in your home.
---
For more information about Where To Sell, please visit the website here.
Join Us!
Sign up today to receive a FREE printable guide to decluttering ANY space and monthly emails packed with inspiration to help you on your tidying journey