What is cluttering your home?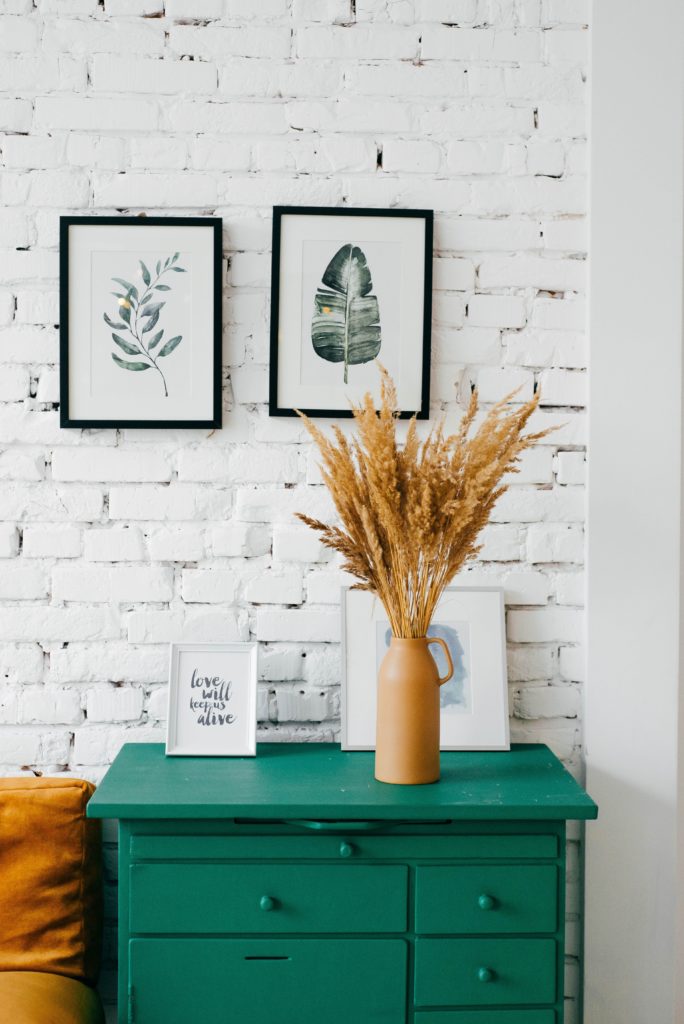 Do you suspect you have clutter? If so, have you considered what is cluttering your home? When you move into a new property, maybe you make a list of all the equipment, furniture, accessories and trinkets that you need to make your house a home. You can turn any room into a functional and beautiful space when you have a list of treasures that you know could make a big difference.
The thing is, you may not need everything on the list you have. In fact, we often keep things that other people tell us we need. Or buy things on impulse. Or hold on to gifts or 'hand me downs' which don't add value to our lives.
Too many things in one space can mean the visual clutter can really drag you down. Your home should be a sanctuary and contain belongings which are useful, beautiful or both. Clutter is different for everyone. But I like to define it as 'anything that does not support your better self'.
The essentials you need may include things like kitchen utensils, crockery and cutlery. But try to make sure you get joy for what you have. Same goess for furniture like leather or fabric sofas,  appliances and even the TV
But there are several things that you probably don't need. Below, we've put together six things that you can probably do without in your home and could even be cluttering it.
---
Rugs In The Toilet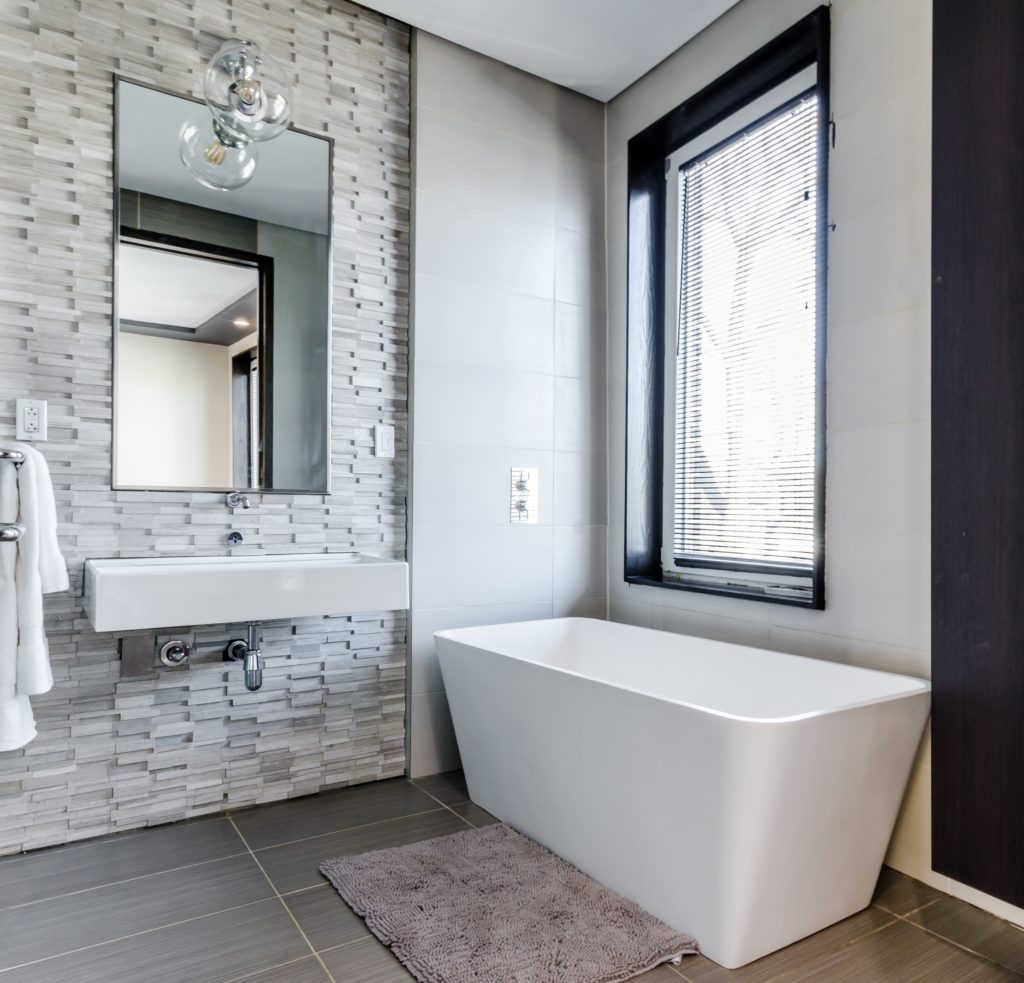 If you have a home full of carpet, you need to think of a different way to add texture and layers to your house. If there is one place you definitely do not need rugs, it's the bathroom. The bathroom needs to have floors that you can easily clean with antibacterial sprays; carpets don't hold up much against those! Rugs in the bathrooms are also a breeding ground for bacteria, so let's skip the rugs in the bathroom and opt for beautiful tiles, instead!
---
A Gallery Wall
It's a trend that has popped up in recent years that homeowners believe that they need to have a gallery wall. Mismatched picture frames, quotes on plaques and cheaply made frames that are all different colors and sizes may seem like a quirky trend, but you need your home to be elegant. You cannot embody elegance with a bunch of frames together that don't make any sense. Instead, consider lining your staircase with family pictures, or have simple canvases in the house or a collage of your favorite pictures.
Heavy, Old Curtains
They can be clunky and encroach on the space in a room. Then there's the issue of cleaning them. They always seem to shrink no matter what care you take. Is it time to ditch the curtains and turn to blinds or shutters instead!
---
Glasses and Glass Ornaments
From glass vases to glass animal ornaments, you can do too much with glass in your home. Filling vases with fruit for a centerpiece, can look clunky and cliched. Glass also attracts dust and is time consuming to clean. Take a less us more approach but make sure you love every single piece you own.
Also consider those drinking glasses, from tumblers to champagne flutes to shot glasses. Realistically do you need them all and will you use them? They take up precious room in cupboards so make sure they are worth it.
---
Knicknacks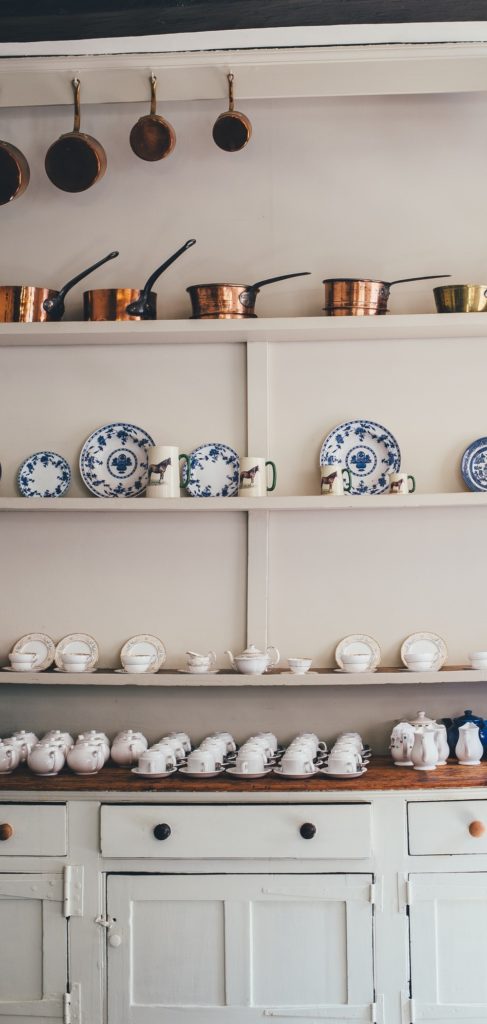 Too many knicknacks look cluttered and dusty; and who wants to spend time cleaning those?! It's a personal thing but the bottom line is be intentional about what you allow into your home. Ban phrases such as 'it might come in useful' (it probably won't) but what it WILL do it impinge on your space and complicate your life. Simplify your spaces and make them chic and clean instead. You'll gain more mental clarity and headspace when you spend time in your home.
Join Us!
Sign up today to receive a FREE printable guide to decluttering ANY space and monthly emails packed with inspiration to help you on your tidying journey